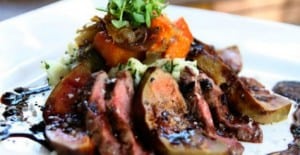 Today'sVoice Daily Deal is $10 for $20 at Chelsea Grill. I've used a Groupon (another Daily Deal) at Chelsea Grill and it worked with no issue. The burgers are fancy and gigantic.
I went with just my husband, but if you went for an early dinner, I think you can bring your kids. I saw a group come in with a bunch of tweens and no one seemed worried. 🙂
If you want to check it out, go HERE.