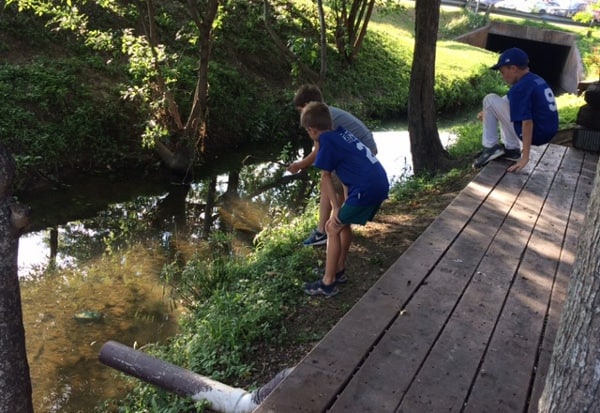 Location:
1034 W. 20th St., Houston, TX 77008
Age Appropriate:
All ages
Price:
$
Hi, I'm Juliette! My husband, my 7-year-old and I love going out to eat and we are sharing our restaurant finds with you.
This week's review gave us one of these great feelings about our town: Houston really has it all! We have reviewed so many places already and we still go to places that are so amazing and kid-friendly that we can't believe how lucky we are.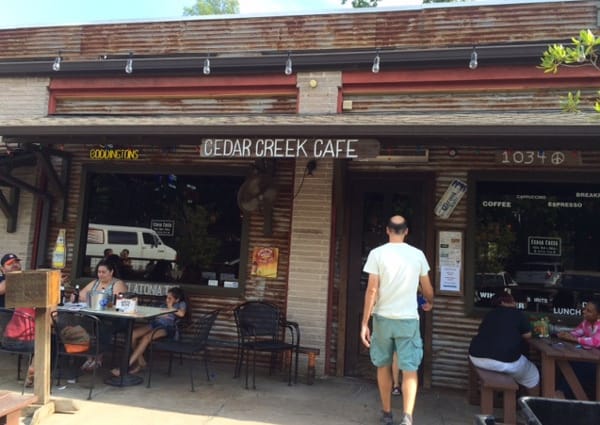 Sunday evening, after a great Little League baseball game, we headed to
Cedar Creek Bar and Grill
on 20th Street in the Heights with a friend and his son. You know I like patios and this one is the best of the best! Actually, the dining room is fairly small compared to the outside space.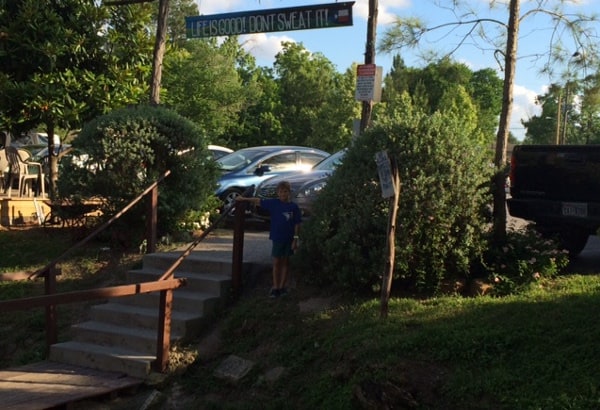 Cedar Creek has a motto: Life is short, don't sweat it! And the many families there seemed to enjoy their life! It feels casual and welcoming and you will want to sit outside, there is plenty of shade and lots of great tables for small or big gatherings.
We found a table right by the small creek that runs along the patio. Our 2 boys enjoyed looking for fish and got lucky when they spotted a snapping turtle! The patio wanders around the creek, there is a small bridge over it to go from the parking to the restaurant which is a great spot for pictures!
It felt so relaxing and calm that even before the food came in, I was sold on Cedar Creek! In keeping with the family-friendly feelings, their bathroom are very well-appointed and clean.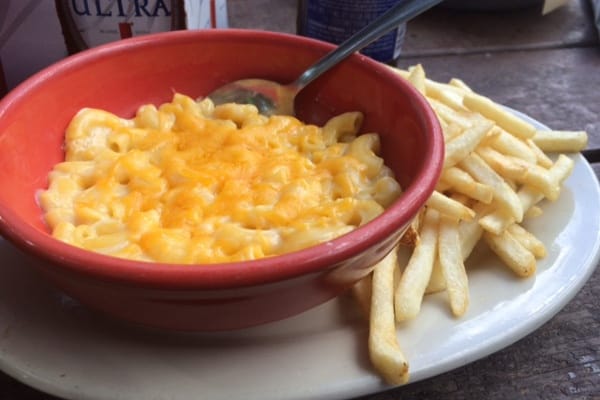 [Read more…]

about Cedar Creek Bar and Grill – Our Search for Houston's Best Restaurants for Kids