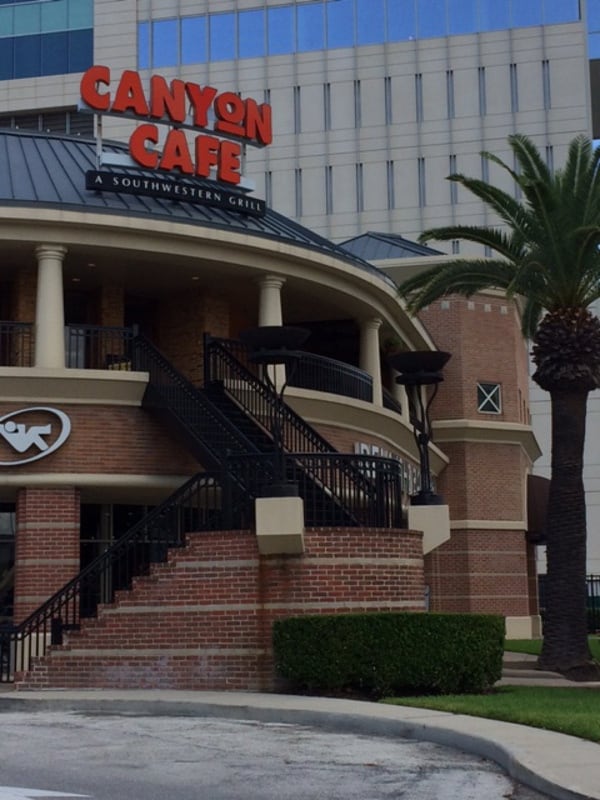 Location:
5000 Westheimer, Suite 250 77056
Age Appropriate:
All ages
Price:
$$
Hi, I'm Juliette! My husband, my 8-year-old and I love going out to eat and we are sharing our restaurant finds with you.
As we were doing our back to school shopping, we ended up in the Galleria area around lunch time. There are plenty of places to eat there but we went to an old favorite we had not reviewed yet: Canyon Café on Westheimer and Post Oak Blvd. I used to eat lunch there quite regularly when I first moved to Houston and now my husband works nearby so it is a perfect place for us – with parking available close by.
Canyon Café has 2 big welcoming torches at the top of the stairs. Of course, we went for lunch and they were out but take my word for it,that is sure to impress your little ones. The dining room is very inviting, the tables curve around the space and there are plenty of cozy spots for your family.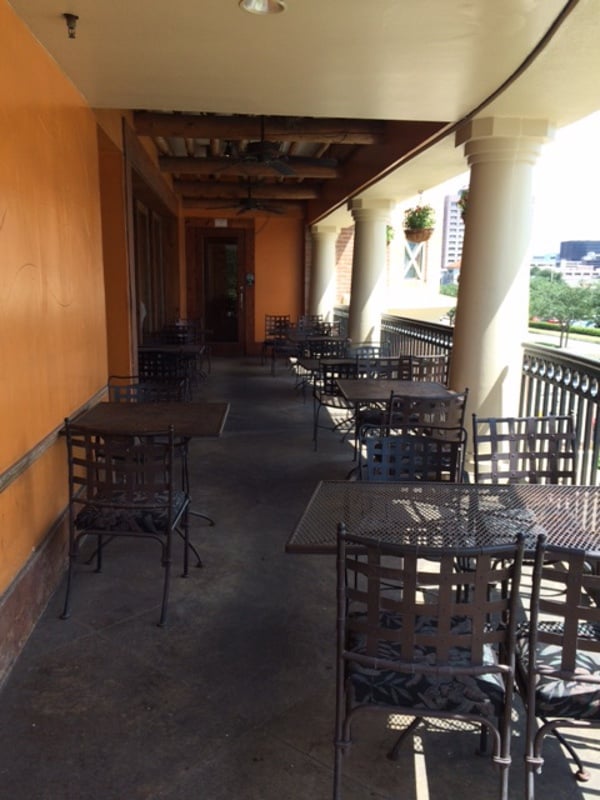 They have two outdoor areas in the shade and well ventilated and believe it or not, we actually ate outside! Ok, it was a bit cloudy and breezy and definitively not 100 degrees but still, it was nice to eat out in August!! They are well equipped for children, with a changing table in the bathroom and high chairs as well as booster seats.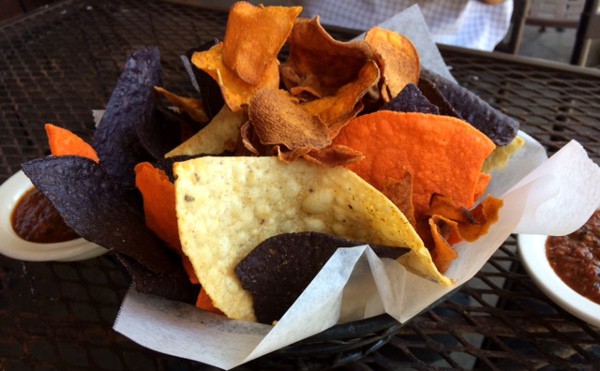 Whether for lunch or dinner their menu is sure to excite you. This is Southwestern cuisine at its best. The children menu comes folded and with crayons, my son spent a bit of time working on their Canyon Café Mad Lib version and quickly chose the hamburger.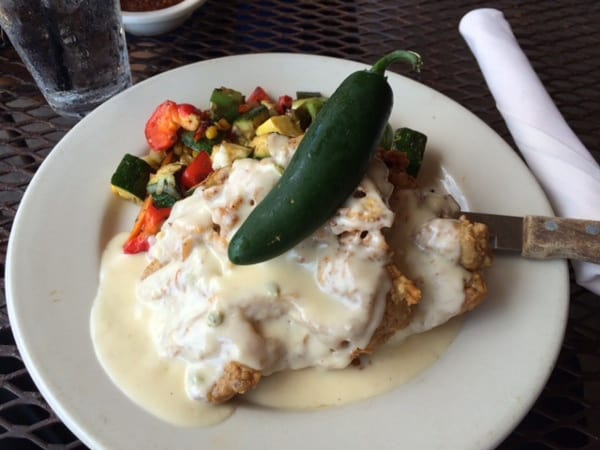 They brought delicious tortilla and plantain chips with salsa as we looked at the menu. My husband always orders the chicken fried steak and as you can see on the picture, it is easy to see why and he would tell you that it tastes as good as it looks! The chicken on a bed of mashed potato with gravy….thinking of it, it sounds like a winter meal!! Oh well, the fresh roasted vegetables and the huge jalapeno pepper on top were definitively summer ready!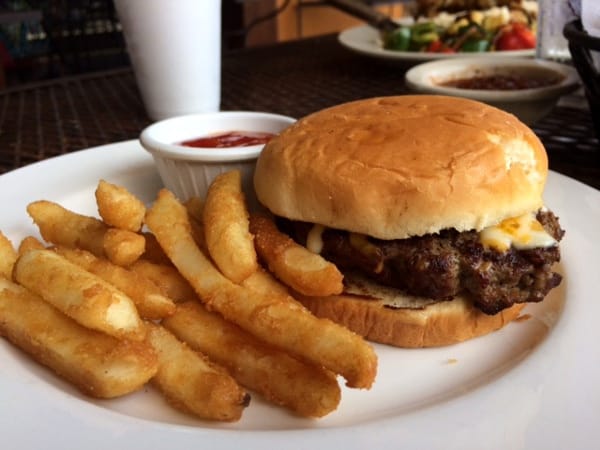 My son enjoyed the crispy fries and hamburger and honestly, when your child eats everything on his plate, you know they did something right! What more can I ask for?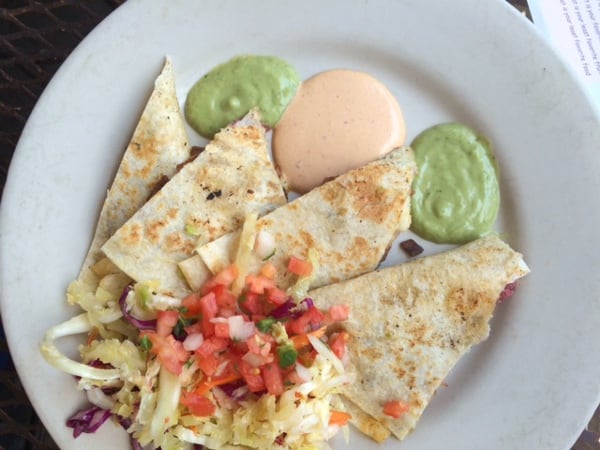 I chose the black and bleu quesadilla with marinated steak, caramelized red onions and blue cheese. The filling was absolutely divine. It came fresh slaw with a lot of delicious tomatoes and red peppers and a green salsa that was a wonderful complement to the quesadilla (the chipotle mayonnaise was a bit spicy for me).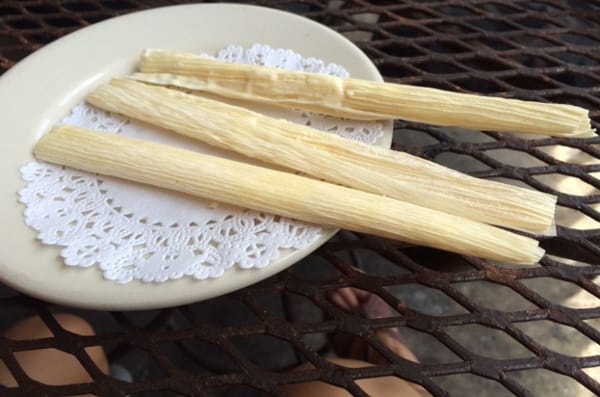 We finished with their traditional and complimentary white chocolate tamales. I am not a big fan of white chocolate, except there. It is cold and it melts in your mouth, what a great way to end a delicious lunch, isn't it?
Canyon Café has a great location, a great family friendly atmosphere and above all, wonderful food that is sure to make you return again and again!
See you next week for another culinary adventure!