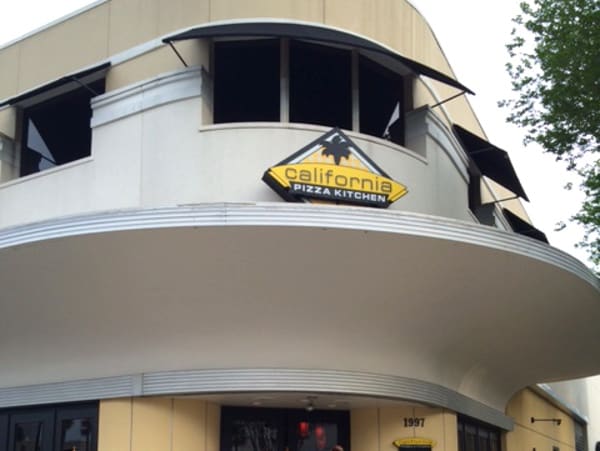 Address:
1997 West Gray Houston, 77019 ( check their
website
for their other locations)
Age Appropriate:
All ages
Price:
$-$$
Hi, I'm Juliette! My husband, my 8-year-old and I love going out to eat and we are sharing our restaurant finds with you.
If your child goes to school, then you probably received a report card last week…Hopefully you were happy with it! Our son did well so we told him he could choose where to eat. He wanted pizza and we realized we had not reviewed California Pizza Kitchen yet!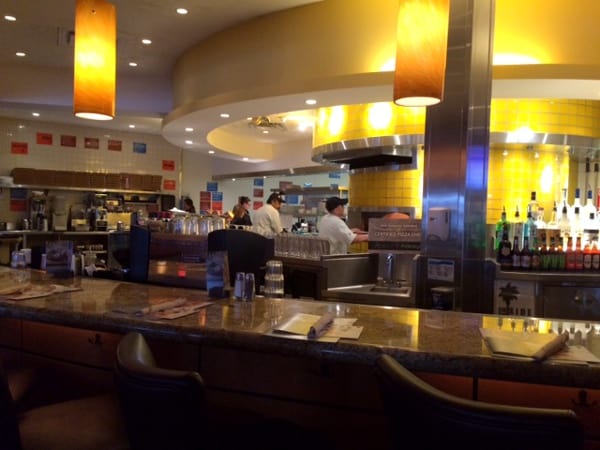 We went to the location on West Gray but they have a lot of options for you around Houston. California Pizza Kitchen was founded in 1985 in California by former prosecutors who wanted really good pizza with a California twist. They did so well that they are now everywhere in the US. One big part of the concept is being kid friendly and we love that! They offer a great booklet kid menu, birthday parties and even restaurant tours.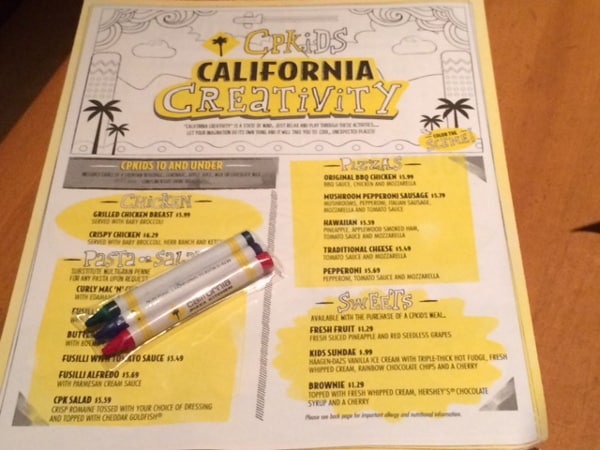 The dining room is very welcoming with big tables and booths, all curved around a huge open kitchen. Their staff is friendly and the atmosphere feels very relaxed. Their bathrooms were clean and spacious.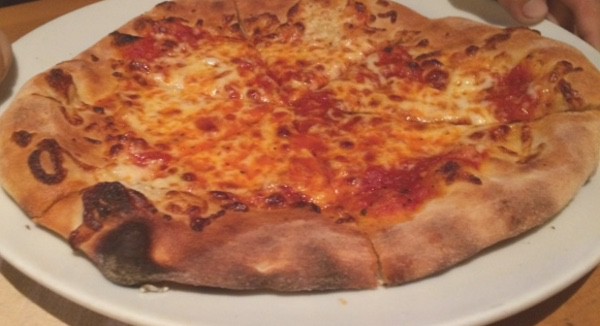 My son loved the activities and their menu option. He settled on the cheese pizza. We were offered some delicious warm bread with olive oil and herbs to dip in as we browsed their menu. Pizza is obviously their specialty but they also have pasta, dinner plates and salads.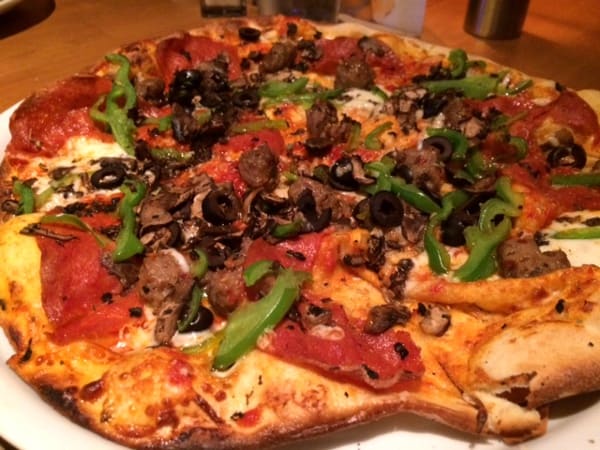 My husband chose the Works Pizza with hand-tossed crust. Pepperoni, Italian sausage, mushrooms, green bell peppers and olives combined to make a colorful pizza and my husband really enjoyed it. The crust was really good and tasty. My son also loved his pizza and slowly ate his whole kid-size pizza.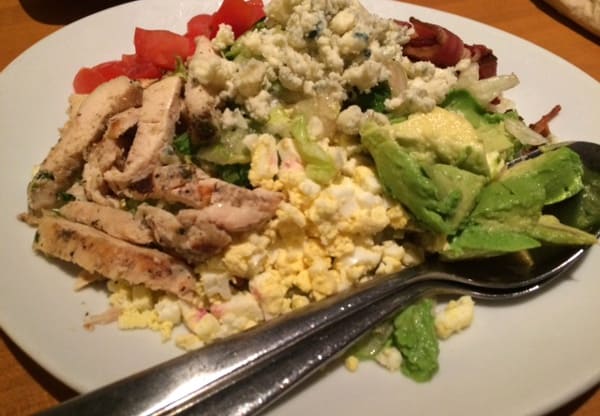 I picked the California Cobb salad. My son loves baseball and Ty Cobb is one of the great players he admires and so we like making Cobb salad at home. As much as I like making it, I really love having it made for me!!! The ingredients were all individually good and fresh. The bacon, eggs, tomatoes, avocado, crispy greens, chicken, gorgonzola were all very good. Our waitress told me the smaller size would be enough and she was right! I asked for a balsamic vinaigrette instead of their ranch or blue cheese dressings and it was a goop option for me.
My son was so enthusiastic about CPK that he put it in his Top 3 of best pizzas! We definitively enjoyed the relaxed ambiance, friendly staff and delicious food at California Pizza Kitchen and we hope you will too!
See you next week for another culinary adventure!
Find even more Houston restaurants: