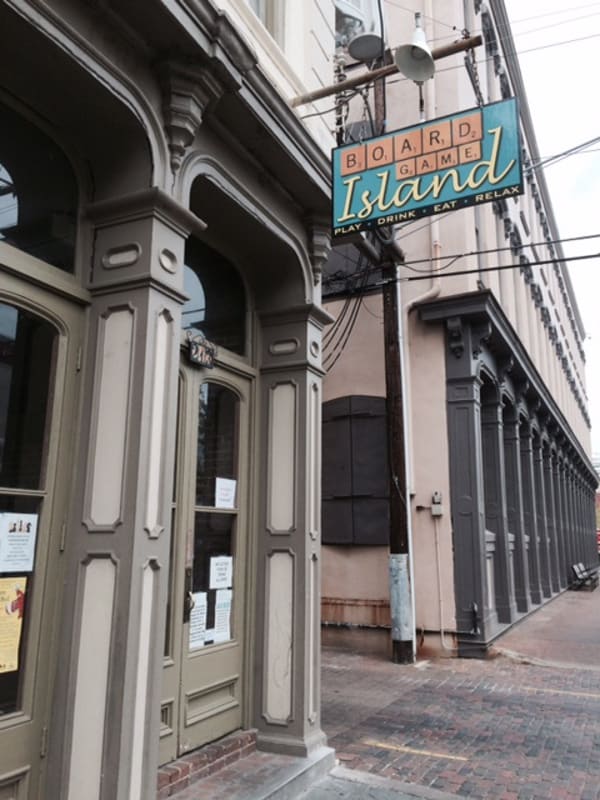 Location:
213 23rd St, Galveston, TX 77550
Age Appropriate:
All ages
Price:
$
Hi, I'm Juliette! My husband, my 7-year-old and I love going out to eat and we are sharing our restaurant finds with you.
A friend of mine recommended me this café and I hope you will be as excited as I am with it. We took advantage of our 3-day weekend to go to Galveston and to visit BoardGame Island.
It is on 23rd Street just half a block off the popular Strand and as its name implies it is a board game heaven! After all, there is more than just the beach in Galveston! We enjoyed watching the huge cruise ship at the terminal and walking on the Strand since Saturday morning was bit too chilly and windy to go to the beach.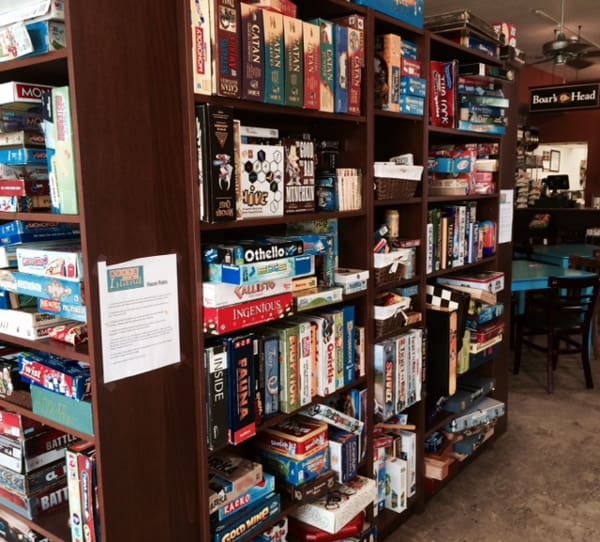 Our family loves board games, trivia games and card games! My son has a passion for Clue right now and we have just started playing Scrabble – one of my favorites.
BoardGame Island
is a cute café with small tables outside and huge bookshelves packed with every board game you can think of.
[Read more…] about BoardGame Island in Galveston – Our Search for the Best Restaurants for Kids!