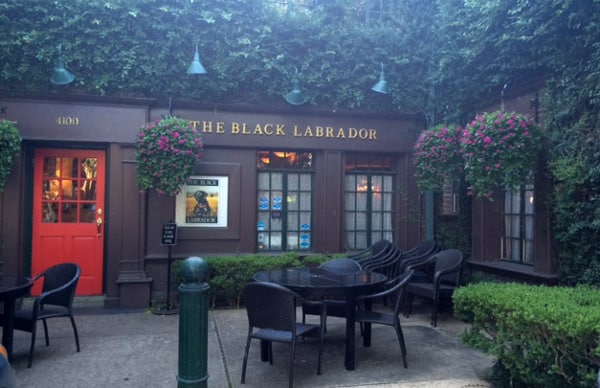 Location:
4100 Montrose Blvd #8, Houston, TX 77006
Age Appropriate:
All ages!
Price:
$-$$
Hi, I'm Juliette! My husband, my 7-year-old and I love going out to eat and we are sharing our restaurant finds with you.
Saturday night we were looking for a quiet restaurant and we found the perfect one: the Black Labrador, an English Pub on Montrose.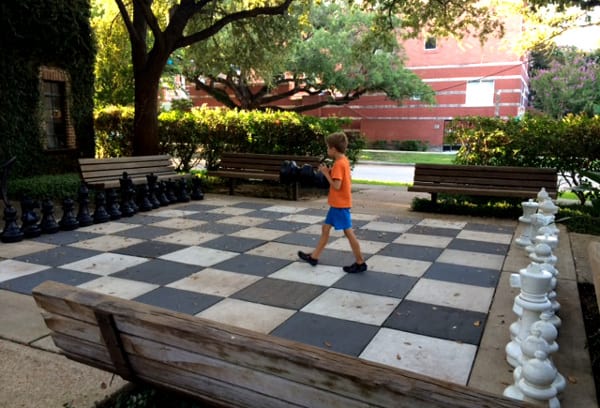 Don't be fooled by the pub part of it, it is a very nice place to bring kids. My husband and I had eaten there some years ago. We loved it then and we loved it again last week. The outside looks quaint and shady with nice tables outside and a really cool chess game with giant pieces.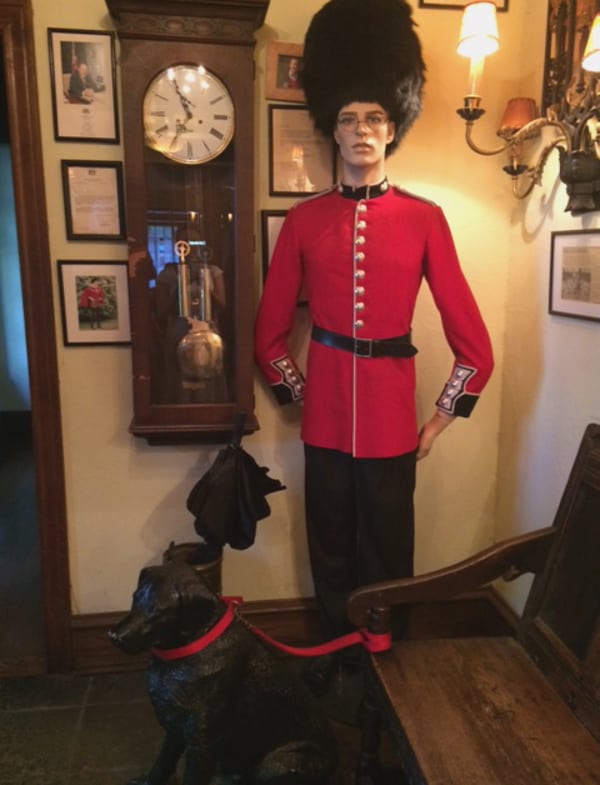 As you walk in, you are welcomed by a statue of an English guard and a black Labrador (a statue too!). The dining room is really cosy with a lot of English pictures or memorabilia and beautiful wooden farm tables that feel and look like they have been used for years.
There is a bar side to the left with the obligatory dart game if you are in an English pub and the restaurant feels comfortable, calm and casual. The ambiance was calm and I enjoyed that there was no TVs in the room. Their restroom was clean and nice.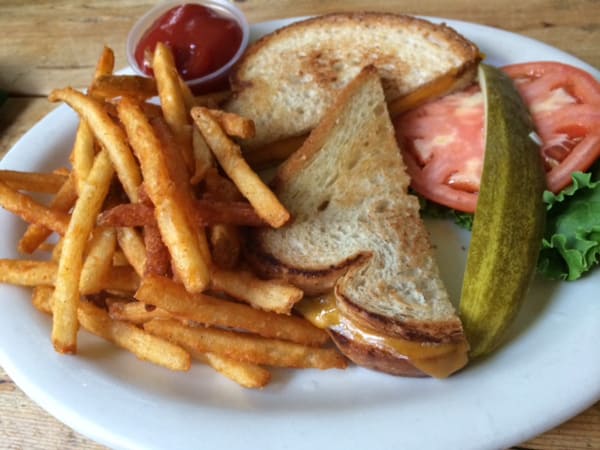 Their menu is typically English and even though there is no kid menu they have a couple of options for you. Our son picked the grilled cheese and fries. He ate all of it which is always a sign that they do something right! I did try a couple of his fries and they were very crunchy and delicious.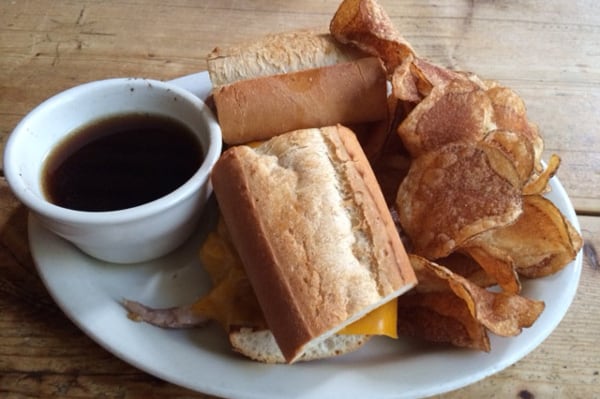 My husband loves the Beef Dip Platter and really enjoyed his roast beef sandwich from beginning to end! It came with homemade chips and smelled wonderful. I picked the Black Labrador Salad and I absolutely loved it. One thing I appreciated was that everything was cut bite-size even the salad. It was very easy to eat and fresh. The salad had different cuts of meat, tomatoes and cheese.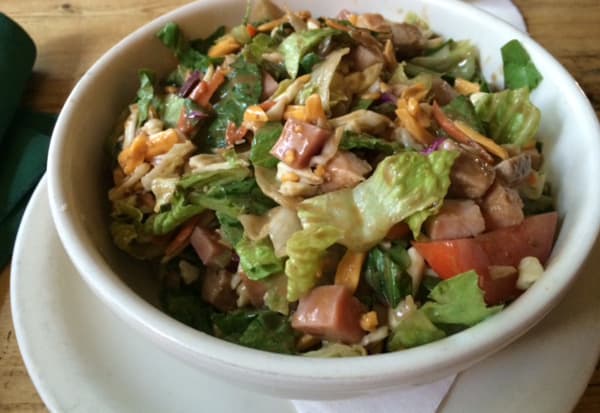 We enjoyed our dinner but still had room for dessert and we are so glad we did! We had the double fudge mousse cake, need we say more? We enjoyed every bite of it. To add one more positive point, our waitress was friendly and nice.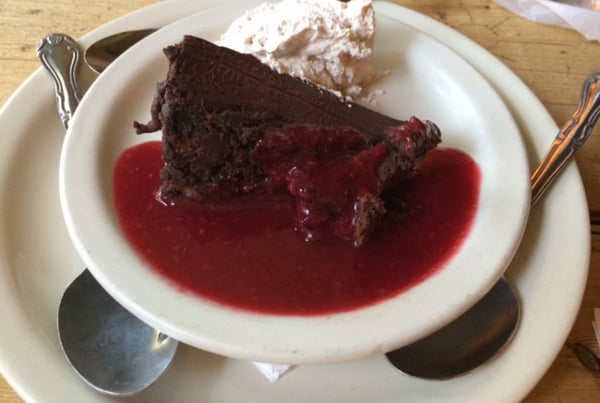 And to finish this great dinner, we played a game of chess outside. It was very pleasant and made the experience at the Black Labrador even more memorable. So if you feel like Fish and chips, Shepherd's pie or other English fare, think of the Black Labrador!
See you next week for another culinary adventure!