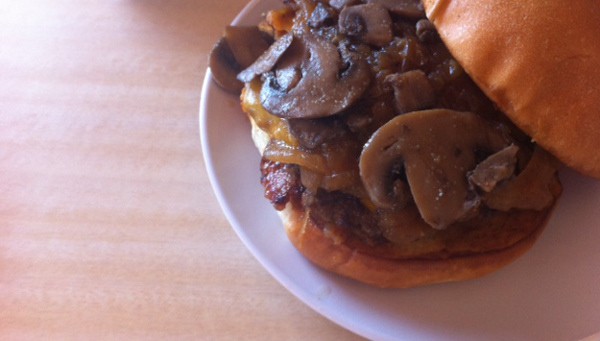 Location:
5407 Bellaire Av Houston TX 77401
Age Appropriate:
5 and up
Price:
$-$$
Hi, I'm Juliette! My husband, my 7-year-old and I love going out to eat and we are sharing our restaurant finds with you.
My husband is taking the review into his own hands this week as he and our son went out and tried a new place for you: Bernie's Burger Bus in Bellaire .
For some reason – and I don't know if this is accurate or not – the one food truck that sticks out in my mind as the one that started the food truck craze here in Houston is Bernie's Burger Bus. The concept that it would tweet its location to its subscribers so they could drive out and get a Bernie's burger was such a novel concept.
The fact that it could have prime real estate every night of the week for a fraction of what it would cost to have a brick and mortar store just felt like borderline genius. The fact that people would stand in line outside in the middle of the summer was just proof they had something going on.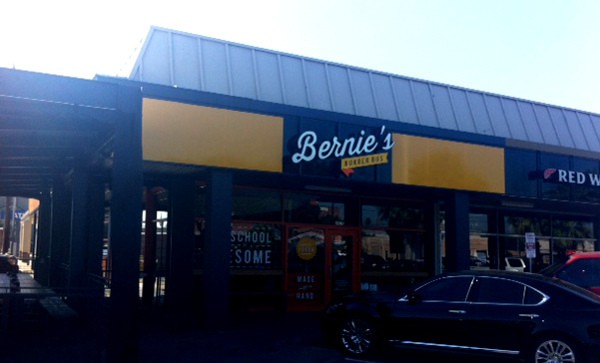 Well fast forward 5 years and now food trucks are everywhere and Bernie's has an actual restaurant location in Bellaire. How times change. And for the first time, my son and I went to the Bernie's brick and mortar to enjoy a burger.
The restaurant is casual with a bar area, tables, booths, and picnic tables outside. They actually had a school bus inside which I think may have been the kitchen – didn't really look. One oddity was the AC duct hanging from the ceiling was some kind of plastic-like cloth material. It hung flat when the AC wasn't on, but when the AC turned on it inflated like a snake – pretty cool.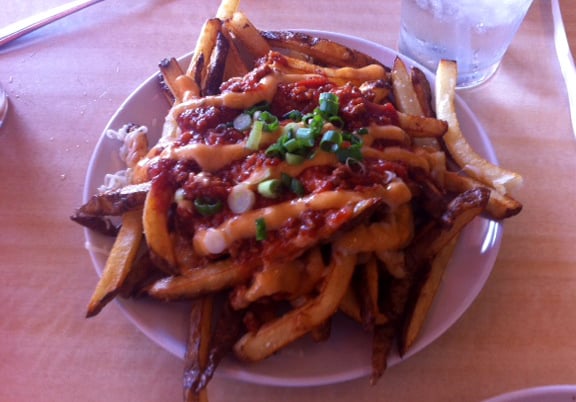 My son and I enjoyed bacon cheeseburgers and chili cheese fries. The burgers were obviously high quality mildly seasoned beef. The buns were fresh. The bacon was thick. You could tell a lot of care when into each of the ingredients, from the meat to the buns to the veggies to the fries. All in all just a really good place to get your burger on.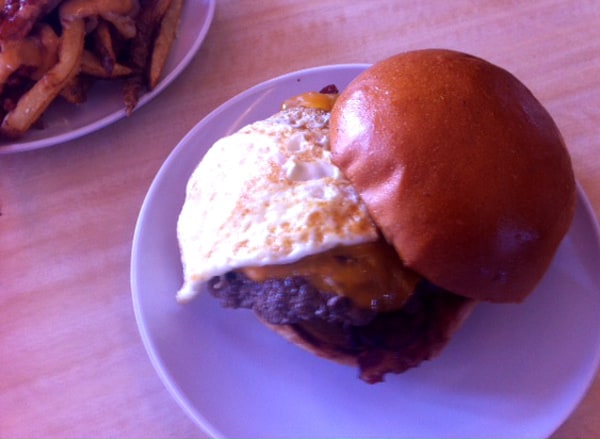 And be sure to wash it down with the chocolate shake, which was just one of the tastiest I've had in a long time. Whoa mama. I didn't know before that I liked devil's food cake crumbles, but I sure do now…
See you next week for another culinary adventure!