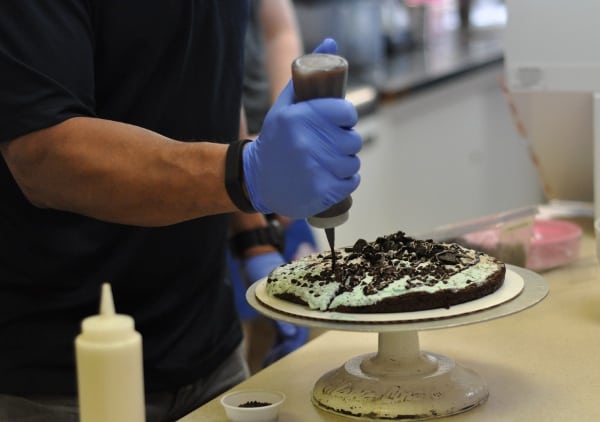 Address:
2431 University Boulevard, Houston, TX 77005
Ice Cream Pizza!  When Baskin-Robbins at Rice Village invited us out to try their Polar Pizza, I was pretty excited.  A cookie cake and ice cream cake combo must be delicious.
My daughter, on the other hand, was not so sure.  Apparently she had real concerns about ice cream, cheese and tomato sauce being served together.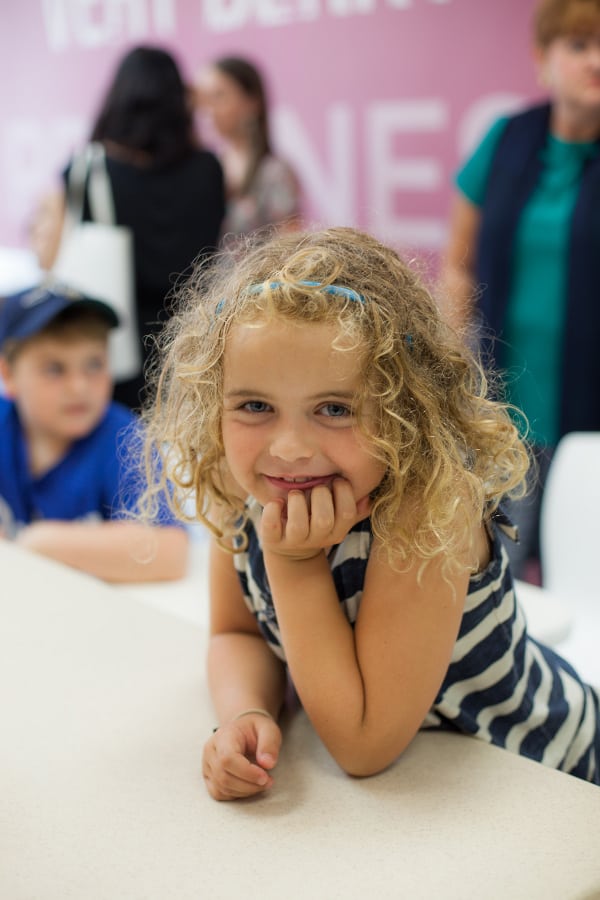 Well, we can now officially confirm that
Polar Pizza
contains no cheese or tomato sauce… and is delicious.
The Polar Pizza can be made with OREO® cookies 'n cream, Jamoca® almond fudge and HEATH®, peanut butter 'n chocolate and Reese's® peanut butter cup, and chocolate chip cookie dough… and you pick either a chocolate chip cookie or double fudge brownie crust.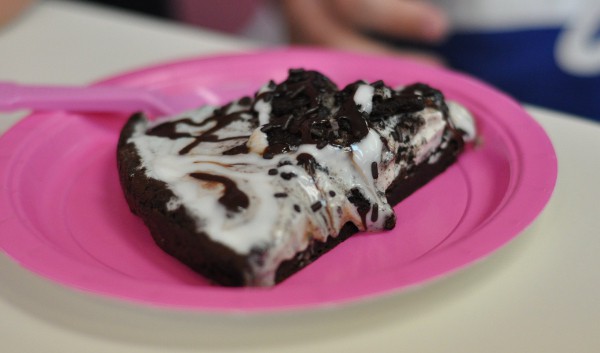 We chose the cookies 'n cream on a brownie crust… topped with cookies and chocolate sauce. And as you can image, it was amazing.
If you are a fan of ice cream cakes and cookie cakes (with NO cheese or tomato sauce!), check out Baskin-Robbin's Polar Pizza!
Find more Houston Restaurants: