Location:
5114 Kirby Drive | Houston, Texas 77098
Age Appropriate:
All ages
Price:
$-$$
Hi, I'm Juliette! My husband, my 7-year-old and I love going out to eat and we are sharing our restaurant finds with you.
We went back to an old favorite this weekend: Amazon Grill. We reviewed Amazon in summer 2013 and we still feel the same about it: It is a great kid-friendly restaurant and we love their menu. You might remember our review of Americas which is part of the same family as Amazon; Amazon is much more casual but the quality of the food is as good. Their bathroom is clean and kid friendly too.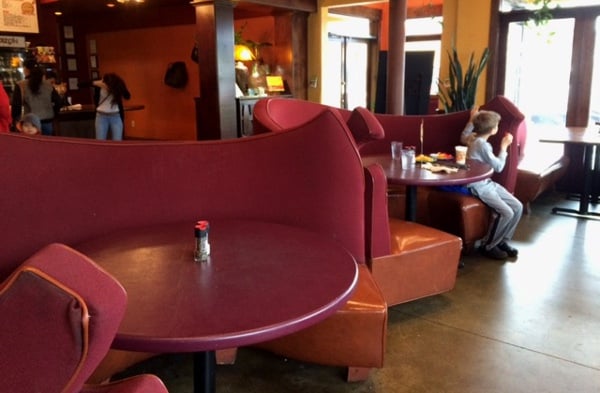 The décor is very eclectic and has plenty of big tables and booths. Their patio is wonderful but it was pouring down last Sunday so we didn't even venture outside to take a picture. You order as you come in and then you can help yourself to some banana chips or tortilla chips and dipping sauce. My son absolutely loves the banana chips dipped in a mixed of fresh herbs and olive oil.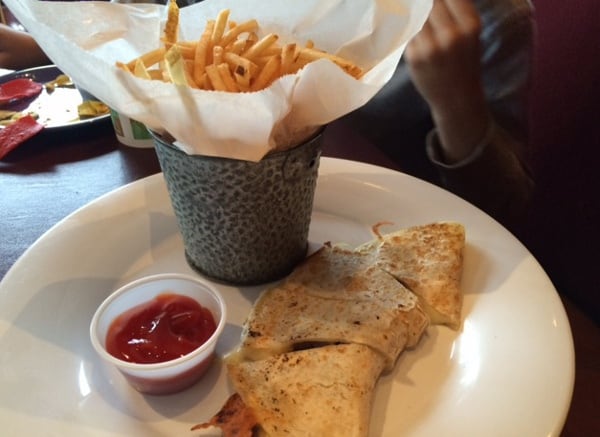 Their children menu is one of the best in Houston: for $4.95 my son had a beef quesadilla, some French fries (you could choose fruits and add a juice) and as a surprise for dessert freshly made cotton candy. You can see why we love it!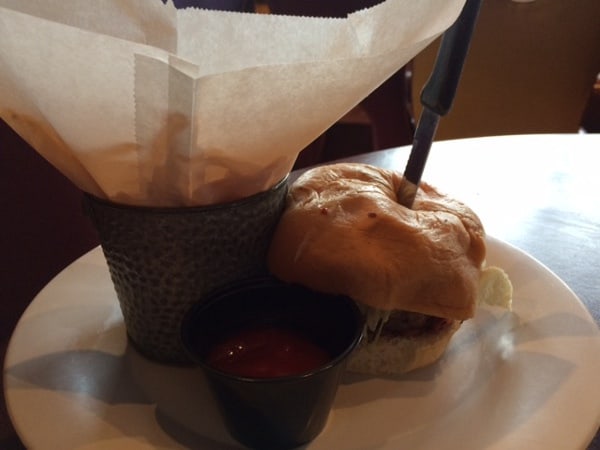 The adults are also happy at Amazon! My husband ordered the Amazon Burger. The beef is fresh and delicious and the sweet sourdough roll is a good mix with the saltiness of the burger. He really enjoyed it and the shoestring fries were delicious.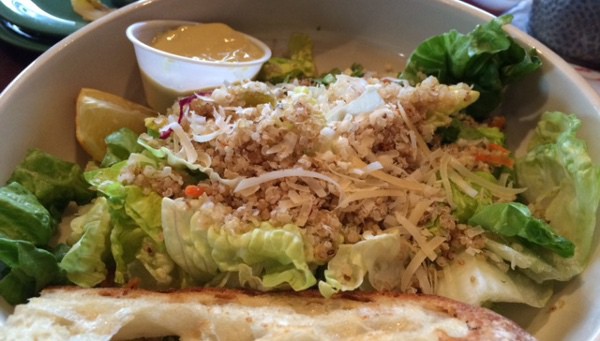 I chose the Quinoa Caesar Salad and it was a great surprise. I enjoyed the addition of the quinoa with the crisp salad. The dressing was delicious and it had a slice of toasted bread that complimented the salad perfectly. If I chose only a salad, it is because I knew dessert was coming…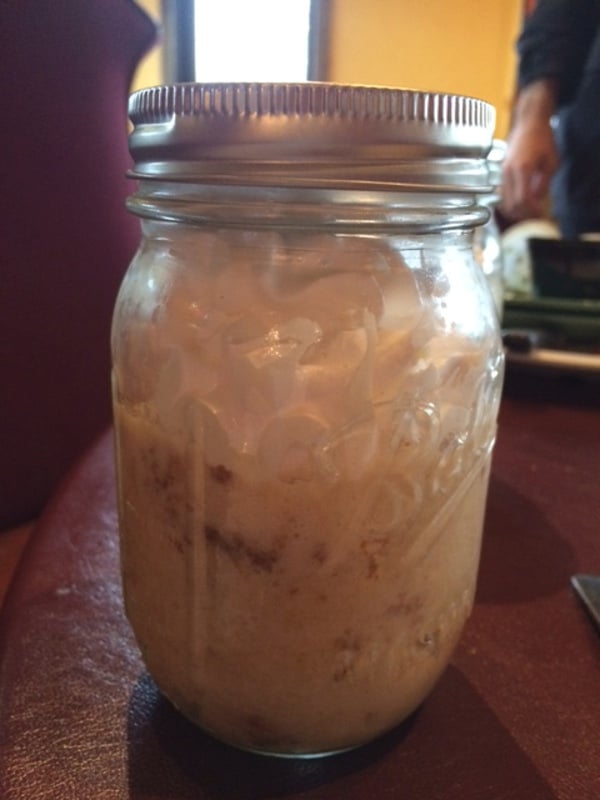 We love their Tres Leches cake, we have been faithful to their cake for over 7 years, even special ordering for birthday parties. It now comes in a jar and even if the picture doesn't look great, the cake is to die for. The frosting is creamy and sweet and the cake has the best consistency of all Tres Leches cakes we have tried.
We all forgot the bad weather and with many families there, we had our own little piece of paradise at Amazon Grill! So please, join us, relax and enjoy a wonderful meal at Amazon Grill!
See you next week for another culinary adventure!