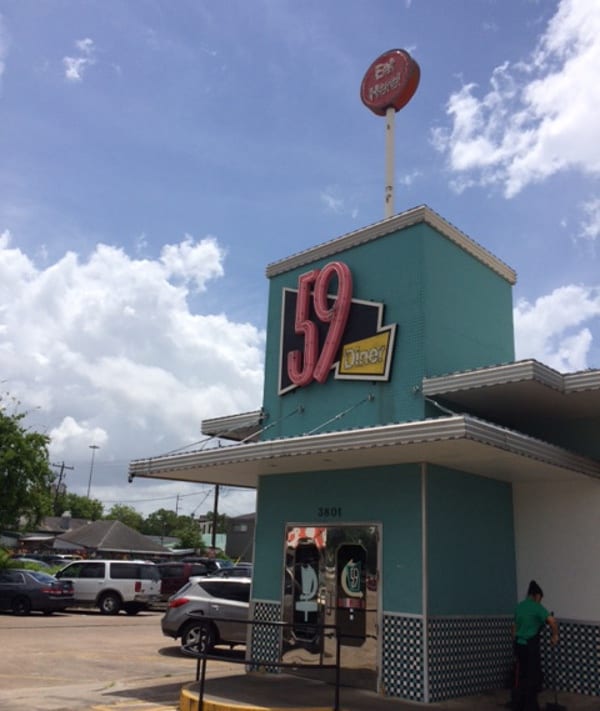 Location:
3801 Farnham Street, Houston, TX 77098
Age Appropriate:
All ages
Price:
$
Hi, I'm Juliette! My husband, my 7-year-old and I love going out to eat and we are sharing our restaurant finds with you.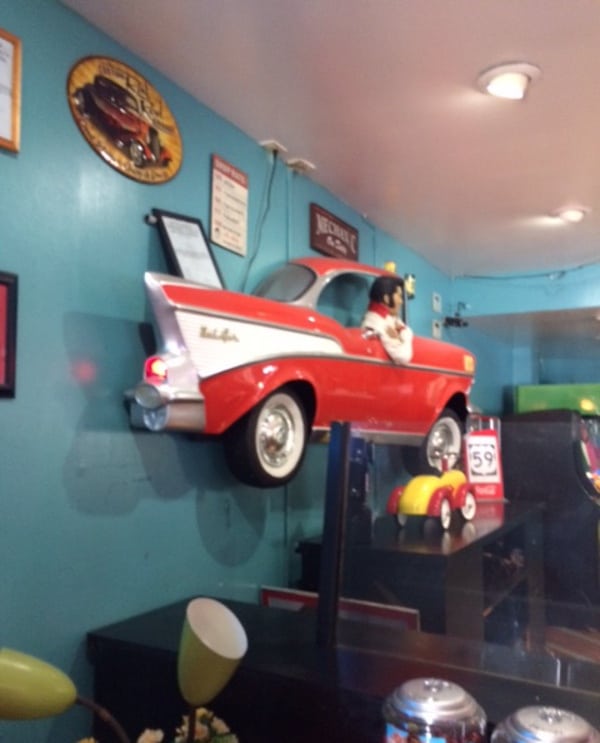 What is better than breakfast all day? Nothing right? It is even better when it is at a cool place like
59 Diner
at Shepherd Dr and 59. I love the feel of diners and this one is old-fashioned, with bright red booths and a chrome counter facing the kitchen. The decoration has 1950's memorabilia, a big Elvis, a red scooter, a juke box…
Wherever your eyes turn, there is something fun to look at!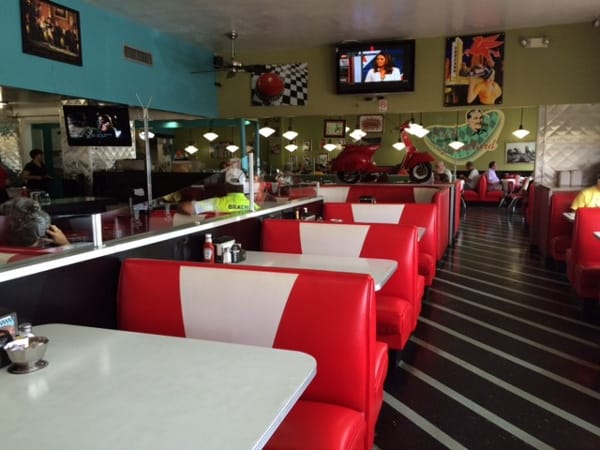 Diners are casual dining at its best, you feel welcomed as soon as you walk in and their menu is sure to make everyone happy. We went for lunch and my son and I felt like breakfast! My husband opted for a sandwich… the Buffalo Chicken Sandwich to be exact. The fried chicken breast was dipped in buffalo sauce and he loved it. It came with fries that he happily shared with my son!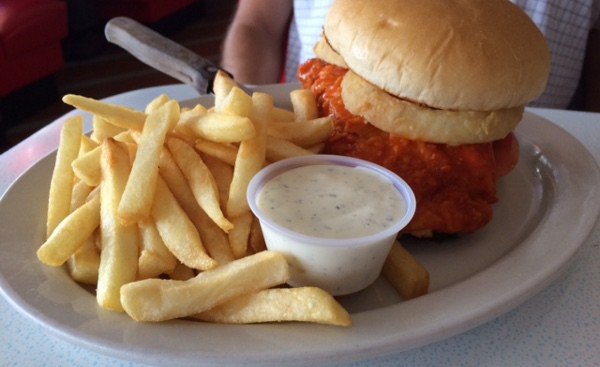 The children menu has many options and my son chose the waffle. It was fairly small and would be enough for breakfast but he needed a bit more for lunch. I have to say that the waffle didn't stay long on his plate! It was soon covered in syrup and gone! Always a good sign!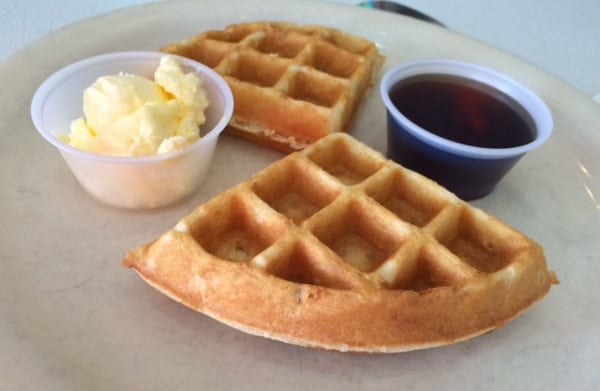 I ordered the Eggs Benedict with grits. I love Eggs Benedict and never make them at home. It seems like a lot of steps to get everything warm and ready at the same time so it is always a treat for me. These were good and the English muffin was still crunchy, the poached eggs were perfectly cooked and the Hollandaise sauce was good too! My son loved the grits too!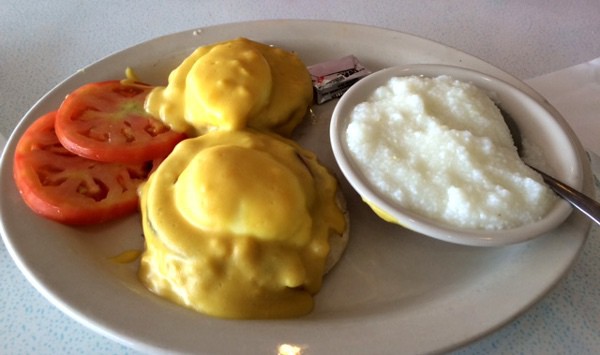 As any good diners, 59 diner also offers milk shakes and desserts but we passed on these this time.
Service was quick and friendly, the atmosphere was fun and casual, the food was classic American and we all had a good meal! What more can we ask for? Not much, right? I hope you and your family will enjoy 59 Diner as much as we did!
See you next week for another culinary adventure!