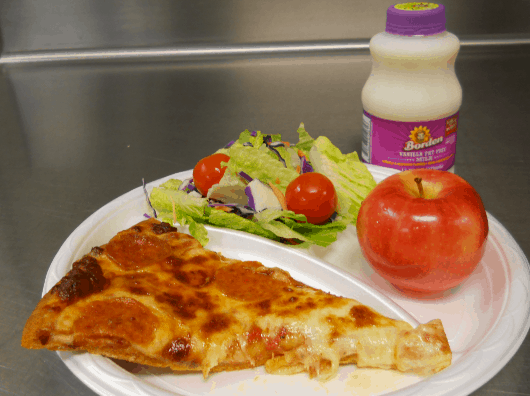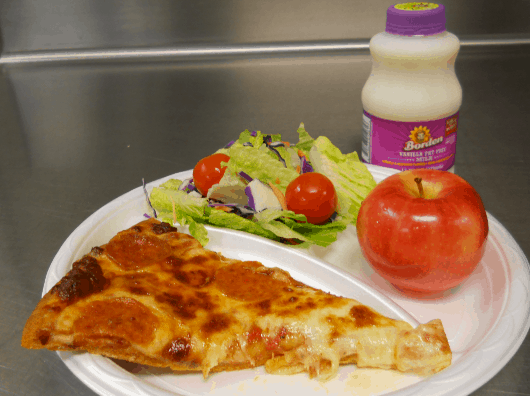 The
School Nutrition Association
(SNA) contacted me recently to ask if I would write a sponsored post about elementary school lunches.  To which I said that I pack lunches each day and we are afraid of school lunches.  In fact, I have a whole
series
about packed lunches.  It's probably not a good fit.
But then two things happened.  First, I packed the world's worst lunch for Joe.  Didn't I know that it was his sister that liked mozzarella and tomatoes?  Fortunately I was at school the day of this catastrophe and I took Joe through the lunch line.
And it wasn't too scary.
I was happy to see that the green slush machine, from last year, was gone.  (And really, who thought a green slush was a good option for kids at school?)  I also found several vegetarian options for my vegetarian boy.  He had cheese pizza, cauliflower and a side salad.
The second thing that happened is that the SNA told me that there are new federal nutrition standards require larger servings of fruits and vegetables and whole grains and that I should take another look at school lunch.
Okay.  You got me.  I will write a post about school lunch as long as I get to say whatever I want.
[Read more…] about What do you think of school lunch? My son's lunch bag "catastrophe" forced me to reconsider.