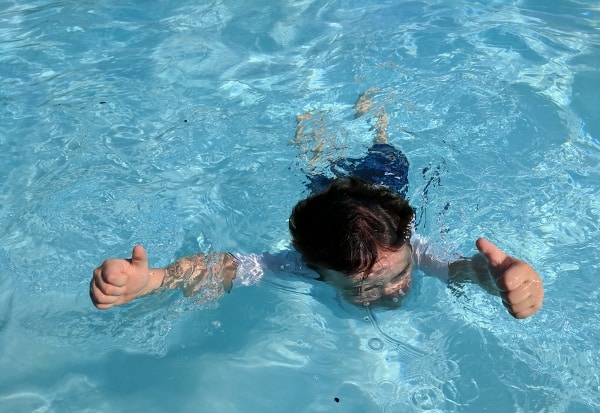 It's clear from all the questions I get… Houston parents want to know where to send their kids to camp!  They not only want to know what camps are available, but they want recommendations from other parents.
Below is an updated list of camps recommended by BigKidSmallCity readers.  If you want to suggest a camp, tell us!
****
What you need to know:
BigKidSmallCity is not responsible for bad camp experiences.  This page is a resource to help Houston parents.  Please work directly with the business to coordinate your camp and fix issues.  Thank you!
Listings below with "*" mean they were submitted by the school/camp rather than a Houston parent.  If you are a Houston parent and want to endorse the camp, tell me!
Free Camps:
Find the FREE summer programs HERE.  Swimming lessons, sports camps, VBS and more.
Museums/Zoo:
Houston Museum of Natural Science (5555 Hermann Park Drive, Houston,Texas 77030)
Week long camps for kids ages 6-12 years old.  Registration opens in February/March.
Camps are held Monday-Friday, 10:00 am – 3:00 pm.  Extended day care is also available before and after camp for an additional fee.
Houston Museum of Natural Science Sugar Land (13016 University Blvd., Sugar Land, TX 77479)
Week long camps for kids ages 6-12 years old.  Registration opens in February/March.
Camps are held Monday-Friday, 10 am -3 pm.  Extended day care is also available before and after camp for an additional fee.
Camp Zoofari (Houston Zoo, 6200 Hermann Park Drive, Houston, Texas 77030)
Week long camps for kids ages 4-16 years old.  Registration opens in February.
All camps are Monday-Friday. Extended day is available.
Art/Theater:
WITS Creative Writing Camp (Multiple Locations)
Kinder – 12th grade.  Very popular camp that opens registration the end of January, and usually fills quickly.
Main Street Theater (Multiple Houston Locations)
Students take charge of all aspects of performance while the teachers (who are arts and educational professionals) provide guidance and know-how support to students (ages 4 – 18).
Students write and stage their original theater pieces, creating their own roles, lines, costumes, and props.
ArtMix (3701 W. Alabama, Suite 250, Houston, Texas 77027)
Ages 3 – 11 years old.
Week long camps with several options.
Glassell Junior School (Museum of Fine Arts, 5100 Montrose Boulevard, Houston, TX 77006)
Ages 3 and older.
CyFair Music and Art (Northwest Houston)
Drama Kids, Piano, Guitar, Drums, Art, Kindermusik, Baby Sign Language
Outdoors/Animals:
Nature Discovery Center (7112 Newcastle, Bellaire, TX 77401)
Week-long camps with themes ranging from Nature's Cycles to Wild Adaptations, campers work together and independently to solve problems, perform experiments, play games, create imaginative crafts, and more. Camps are limited to 20 children each week, with 4 teen counselors assisting the Camp Instructor.
Houston Arboretum (4501 Woodway Drive, Houston, TX 77024)
Get outdoors with the Houston Arboretum & Nature Center this summer! The Arboretum's Summer Camp is a great place for kids ages 4-12 to learn all about the natural world.
SPCA Critter Camp (900 Portway Drive, Houston, TX 77024)
Camp from 9:00am – 3:00pm.  Ages 8 – 12 years old.
Blackwood Nature Camp (27144 Rock Island Road, Hempstead, Texas 77445)
A week-long overnight camp for ages 8-14 located in Hempstead, TX. Build a relationship with nature and safely explore the great outdoors.  Campers enjoy a variety of outdoor activities including classes such as natural dyeing, cane-pole fishing, and cooking. They play forest games, hike, swim, and explore. They learn about wildlife in workshops hosted by local experts, and go on educational field trips to places like St. Francis Wolf Sanctuary and Huntsville State Park. At night, they stargaze, tell stories, and roast s'mores by the campfire…
Science/Technology/Engineering/Math/Academic:
STREAM Program (Houston Public Library)
Free week-long summer program that allows students the opportunity to participate in activities relating to each aspect of STREAM (Science, Technology, Reading, Engineering, Arts and Math) each day of the week. K through 12.
British International School of Houston (2203 North Westgreen Boulevard, Katy, TX 77449)*
Sports, performing arts and STEAM activities taught by world-leading teachers.  The vibrant, award-winning campus hosts a one-stop-shop summer experience where there is something for everyone: performing arts productions, PE, STEAM explorations, and lots of FUN!  Every child is guided through themed weeks by our their passionate teachers.
Rainard School STEAM Camp (11059 Timberline Rd, Houston, TX 77043)
Designed for gifted minds from ages 6 to 12 years old, it will provide small targeted and rotating workshops.
Your child will experience a fun and academic series of workshops that will cover STEAM inspired topics including robotics, theater, vet sciences, cooking and more!
Study Dorm – Academic Summer Camp (Sugar Land)*
Study Dorm's Academic Summer Camp helps students get ahead in the upcoming school year or simply master concepts they might have missed during the previous school year. They provide math, reading, writing, STAAR and SAT prep classes for students in grade 1 thru 12.
Language/Culture Immersion:
Language Kids (Houston, Sugar Land, West University, Bellaire, Kingwood, Spring, Humble, Cypress)
Spanish, Mandarin Chinese, French and English immersion summer camps. Interactive and fun. Experienced native-speaker teachers. A different thematic unit each week, register for one or several weeks. Locations include the Houston Museum of Natural Science (Museum district & Sugar Land), Pump It Up and Houston Baptist University (Spanish camps for middle and high school students).
Age groups 3-5, 6-11, 12-17, 9:00am to 3:00pm, Before and after camp care provided at some locations.
French immersion summer camp with EFGH, Education Française Greater Houston (The Village School, 13077 Westella Drive, Houston, 77077)*
Full day camp from 9:00am until 4:00pm, for kids ages 5 through 10, native French speakers and non French speakers. A new theme every week.
Every summer, Efgh offers a program which is 100% immersion in the French language and culture. The camp combines fun, adventure and Learning. We offer a great variety of activities : craft, drama, outdoors games, sports, songs, music and stories to awaken the children's imagination and creativity. And we also offer a French session every day because children have a natural inclination to learn another language.
Chinese in Action (Chinese Community Center, 9800 Town Park Dr, Houston, TX 77036)
Mandarin Immersion, 9:00-3:00pm, with extended day options.
Dance/Gymnastics/Sports/All-Around Camps:
Hunter Dance Center (Heights)
Storybook Dance Theater Camps. Monday – Friday, 9:30am-12pm, Ages 5-8
H-Town Elite Gymnastics (Heights)*
At H-Town Elite kids will spend the day utilizing the state of the art gymnastics equipment to work on strength, balance and coordination with certified USAG instructors.  They also incorporate games and arts and crafts to keep kids motivated and interested all day long!  Sign up for a half day, full day or all week!
Handwriting & Yoga Camp (Solaris Pediatric Therapy)*
Ideal for kids that are entering kindergarten or first grade, but can also benefit older kids that really never got a grasp on handwriting.
Kidventure (12 Houston Locations)
Running camps at multiple locations in Houston, Austin and Dallas for 19 years.  Registration opens in February.  Ages 3 – 15 years old.
American Camp Association accredited day camp that caters to children between the ages of 5-12, as well as Teen Camp for kids ages 13-14.  Open from 7 am to 7 pm.  Full day and half day options available.
The Summer Day Camp at Our Savior Lutheran School is a Christ-centered ministry of the church and school.  Monday – Friday program, available from 7:30 a.m. to 6:00 p.m., is open to all children 3 years old (potty-trained) to 12 years old.
Overnight and day camps with a bus that picks up/drops off in Conroe and The Woodlands (day camp only). Horseback riding, archery, swimming, team building, etc.
Victory Camp (Living Stone Church, 1407 Victory Lane, Alvin, Texas 77511)
Christian camp in operation since 1992. activities include: quad-zipline, swimming, rock walls, double waterslide, bumperboats, paddleboats, gym sports, field sports, and go-karts.
Camp Cho-yeh (2200 S Washington Ave, Livingston, TX 77351)
Christian Camp with activities like archery, paintball, horseback, riflery, blobbing, wakeboarding, tomahawk throwing and more.  Ages 6 – 16 years old.  Sleep-over camp.
Pine Cove (Columbus & Tyler, Texas)
Christian Camp with day camps, overnight camps and even camps for the entire family!
Camp Lantern Creek (Montgomery, Texas)
Girls camp for ages 7 to 17.  Learn to change a tire, sing a song, laugh a lot, love nature, swim, make waves, win gracefully, lose gracefully, tell story, act, paint, make a mess, write a story, right the world, push boundaries, make friends forever, make your art and find your voice.