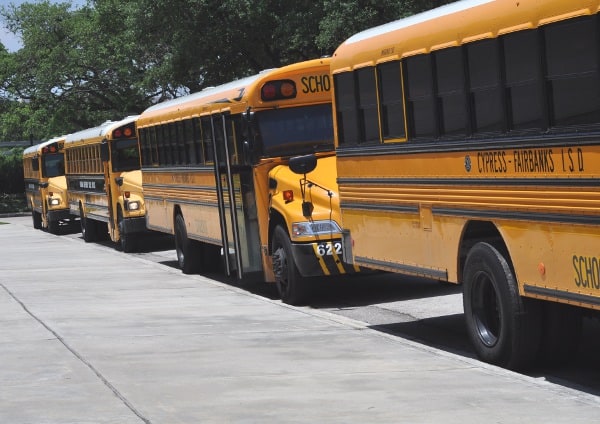 It Is ALMOST Time To Apply For NEXT School Year!
I've applied for HoustonISD Magnet Schools (and Vanguard Magnet Schools), 6 times in the last 9 years. The first time around, I found it very overwhelming… but over the years, I've almost figured it out.
In case you are also overwhelmed and confused by the HoustonISD application process, here is a summary of the process, key dates and changes for this year.
For the official information on applying to HoustonISD Magnet Schools, go HERE. And be sure to look at this FAQ page.
Key Dates For The 2020-2021 School Year:
School Choice Fairs (Optional, but very informative)

Sept. 28: 9 a.m. to noon at Sterling High School, 11625 Martindale, 77048
Oct. 12: 9 a.m. to noon at Washington High School, 119 E 39th, 77018
Nov. 2: 9 a.m. to noon at Sharpstown High School, 7504 Bissonnet, 77074
Nov. 16: 9 a.m. to noon at Milby High School, 1601 Broadway St, 77012
Feb. 15: 9 a.m. to noon at Northside High School, 1101 Quitman, 77009
School Choice Thursdays (Optional, but very informative)

Oct. 3 – Arrive at 9 a.m. for elementary and K-8 schools, and at 1 p.m. for secondary schools
Oct. 10 – Arrive at 9 a.m. for elementary and K-8 schools, and at 1 p.m. for secondary schools
Oct. 17 – Arrive at 9 a.m. for elementary and K-8 schools, and at 1 p.m. for secondary schools
Oct. 24 – Arrive at 9 a.m. for elementary and K-8 schools, and at 1 p.m. for secondary schools
Oct. 31 – Arrive at 9 a.m. for elementary and K-8 schools, and at 1 p.m. for secondary schools
Nov. 7 – Arrive at 9 a.m. for elementary and K-8 schools, and at 1 p.m. for secondary schools
Nov. 14 – Arrive at 9 a.m. for elementary and K-8 schools, and at 1 p.m. for secondary schools
Nov. 21 – All schools will offer 9 a.m. and 1 p.m. tours.
Dec. 5 – All schools will offer 9 a.m. and 1 p.m. tours.
Find more details HERE.
September 27, 2019 – Applications are open
December 6, 2019 – Deadline for Phase I (first round) Magnet applications.
December 7, 2019 – Start of Phase II application window. (Note that the most popular Magnet Schools will fill in Phase 1. If you are trying to get into one of these schools, you really need to apply for Phase 1. For an idea of the most popular schools, look at this HISD list.)
For Kindergarten Vanguard Magnet Programs (Askew, Carrillo, De Zavala, Herod, Oak Forest, River Oaks, Roosevelt, T.H. Rogers, Travis, Windsor Village), you will need to request a test:

The HISD school where he/she is enrolled, or, if not enrolled in HISD,
The HISD school where he/she is zoned to attend.
Deadline for Vanguard Magnet applicants to request G/T testing: December 7, 2019
January 30 2020 – Notification Date

The official Phase I notification of a students' lottery outcome will be viewable within the online application dashboard.

February 14, 2020 – Deadline for accepting your seat.

Documentation (recent proof of residency and a signed Magnet entrance agreement) must be turned in.
Students will remain on the waitlist of all programs which parents ranked higher than the highest program to which a seat is offered.
RECENT Changes In The Magnet Application Process & Answers To FAQs:
In case you have not applied in a few years, some things have changed.
Magnet and Choice transfers are submitted using one system.
Families can select up to 10 school programs, with a maximum of 5 magnet programs.
Learn about Choice programs HERE.
New Notification Date. By midnight on January 30, 2020, notification of the application status will be viewable online, and letters will be sent to all parents via USPS mail. (In the past, families were notified in March.)
You can apply online or with paper… but with just one method. You use the same application for all school choices.
It only takes 10 minutes to complete… but deciding on which schools to apply to can take longer. There are a lot of open houses and school tours that help you decide.
Your favorite school is likely the favorite school of hundreds of other families. To see the popularity of the HISD programs, go HERE. (This is a very cool resource from last year… and lets you know what to expect.)
In January, when HISD contacts parents of the outcome of the applications, all applications ranked below the top choice will be dropped automatically. Any programs you are wait listed that rank above the highest accepted choice, remain active.
Students must be in attendance on day one of school. Magnet seats are not saved if there are zoned students to fill the spaces.
New last year: Pre-K Enrollment address exception transfers will not be renewed for students who will be five years of age on or before September 1, 2020. Therefore, any students offered a seat at a magnet campus for prekindergarten grade levels must reapply for a magnet seat to remain at the magnet campus for their kindergarten school year.
So, for entering school in August 2020, you will apply to magnet schools from September 27, 2019-December 6, 2019. It will look something like this:
You apply to up to 5 magnet schools for the 2020-2021 school year by December 6, 2019. These include both Vanguard and Magnet Programs.
You will rank you favorite schools… for example: #1 River Oaks Vanguard, #2 Wharton Dual Language, #3 Poe Fine Arts, #4 Wilson Montessori…
In the fall/winter, IF you applied to Vanguard schools, your child will take the G/T test.
In late January, you will learn which schools have accepted our application (through the lottery).
If you got a spot at #2 Wharton, you would stay on the waitlist for #1 River Oaks, but be dropped from the waitlists from #3 Poe and #4 Wilson…
Within two weeks, you must accept your spot at Wharton or you will lose it. If a spot opened up at River Oaks, you could still accept it.
What You Need To Know About HoustonISD:
ZONED SCHOOL
The school that you are zoned to is your neighborhood school and the one that your child will be automatically accepted into (as long as it is not too full).
If you don't already know which school you are zoned to, go to THIS website, type in your address, and choose the grade level your child will be in for the school year.
If you are happy with your neighborhood school and want your child to go there, you don't need to worry about the magnet application process*. (One note is that a few HoustonISD neighborhood schools are over full. Call your zoned school to see if there is any issue at all with attending your local neighborhood school.) Contact the school to find out what you need to do to enroll your child and when to do it.
(*One more note on zoned schools and Vanguard Programs: If you are going to your zoned school and it's not a Vanguard Magnet School (like Wilson, Poe, etc), your kids will be tested at school for the Vanguard Neighborhood Program. If you are going to your zoned school and it's a Vanguard Magnet (like ROE, Travis, etc), the official word from HISD is: "In October, when the online application system opens, go ahead and apply to ROE, even if you are zoned. You will be provided details about testing." You can also contact your zoned school to get all the details.)
MAGNET FOCUS
If you would like the opportunity for your child to attend a school you are not zoned to, you will have apply for a magnet transfer. THIS is the part of HISD's website about the magnet programs.
Each magnet school has a specialized theme that is incorporated into their classes and curriculum. For example, a fine arts magnet school may offer more exposure to music, dance, art and drama than other schools would.
APPLICATIONS
You can submit up to 5 magnet school applications, of which 5 can be for Vanguard schools. Know that magnet schools can be very hard to get in to, so apply to several! Also, children must quality for Vanguard programs. In case they do not do well on the test, make sure you have selected some non-Vanguard magnet programs when you apply.
Apply online or print an application HERE.
VANGUARD
The Vanguard Magnet schools are different than the other Magnet programs. Vanguard is HISD's term for G/T or gifted and talented. Students must pass a test in order to be accepted as a transfer student at these schools.
You can apply to up to 5 Vanguard schools and must rank your top choices. When you apply, you will be directed to contact your zoned school for GT testing.
From the HISD website: Please contact the G/T Coordinator at your child's current HISD school or HISD zoned campus to request testing. The deadline to request G/T testing at your child's current HISD school or HISD zoned campus is December 7, 2019.
I always get asked for resources to help prepare kids and parents for testing. Here is what has been recommended by other parents over the years… but review each to see what is best for you. And do NOT feel like you MUST prepare. (affiliates)
ABC Mouse (You can get a free month HERE.)
Lollipop Logic
Wiz Kidz
Kindergarten Test Prep Bundle for ITBS
LOTTERY
Once the deadline for turning in applications has passed, the schools hold a lottery where they draw the names of the students they'll accept. Any students who applied but were not chosen are placed on a waiting list in the order their names were drawn.
Many of the schools that you'll be applying to will probably have long wait lists and you are not guaranteed to be accepted as a transfer student into any of the schools that you've applied to. Our first year, we were waitlisted at around number 320 for one of them, in the 200s for another and actually got in to 1.
So, if you really don't want your child to attend your zoned school you should to turn in applications to more schools to increase your chance of acceptance.
Status notifications (whether you've been accepted or your number on the waitlist) are online on January 30, 2020 (and will be sent via mail).
If you are on a waitlist you can monitor the changes online through the parent dashboard.
If you are accepted you have two weeks to inform the school of your "intent to attend."
Your place on any higher ranked waitlists will remain the same though, so if you receive a spot at your second choice school, but are waitlisted at your first, accepting the second choice will not affect your chances of getting into your first choice.
SIBLINGS
Those of you who have, or who plan to have, additional children may be wondering if you'll have to go through this whole process again. The answer is yes, but special consideration is currently given to siblings in the lottery.
As of now, up to the 25% of the incoming Kinder (or entry grade for the that school… 6th for middle school, 9th for high school, etc.) class is guaranteed to siblings of currently enrolled students. If the number of siblings applying is more than 25% of the entering class, all sibling names are placed in a lottery and those spaces are awarded according to the order the names are drawn.
Any remaining siblings are placed in the general lottery, and if their names still aren't drawn, they are placed at the beginning of the wait list. So, chances are that if your older child gets a spot at the school you want, your younger one(s) have a good chance too… but no guarantee… especially at very popular schools!
Also note that the currently enrolled student must still be enrolled when the incoming student is a new student. So if the older sister is moving to middle school, the incoming kinder student does not get priority.
For Vanguard schools the younger child(ren) will have to pass the Vanguard test, but as long as they do the above will hold true for them as well.
If two siblings apply for an entry grade‐level program (and do not have another sibling in the program already) they are treated the same as any other applicant. However, if one is offered a place, the other is moved up the wait list, and placed among the other siblings. (Each sibling must have a separate application on file.)
For twins (and all multiples), you can have them treated like all other siblings or opt to have all the children receive one lottery spot. All will be offered a seat or all placed on the wait list. If they are on a wait list, they will not be offered seats until there is room for all of them. (Each sibling must have a separate application on file.)