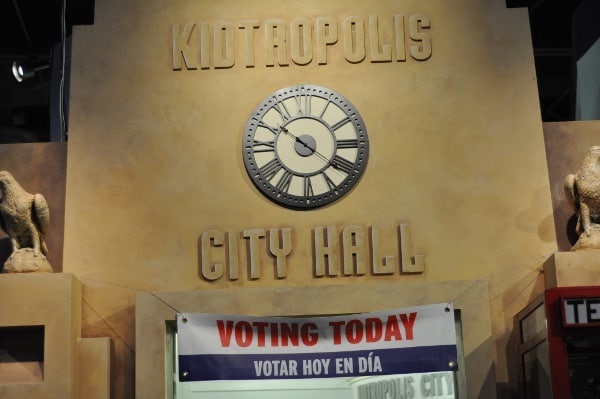 When it comes to politics, I generally have no interest in the 
politics
.    However, when it comes to the political process and exercising the right to vote, I want my kids to understand the system, the people and their objectives.
So once again, we are going out to get involved in the process.
Our goal is to remind our busy community that there is an election and to help educate kids on the political process, by asking all City of Houston candidates some very non-partisan, non-political questions.
This is not for political purposes or endorsement.  This is however, for kids.  Aylen (9), Joe (8), Senia (7) and Brooke (6) created the questions and I edited for clarity.
1.    What does a mayor/controller/city council member do?
2.    What do you do to get elected?
3.    What do you like to do in Houston?
4.    What is your favorite thing about Houston?
5.    What is your favorite Houston annual event?
Over the next month, we will feature answers from candidates for all positions and districts.  And we have some great ones!  (If you are looking for a kid friendly overview of the City of Houston elections, go HERE!)
Click the links below to learn more about the candidates!
Mayor:
Chris Bell
Steve Costello
Joe Ferreira
Adrian Garcia
Ben Hall
Bill King
Victoria Lane
Marty McVey
Rafael Muñoz, Jr.
Nguyen Thai Hoc
Demetria Smith
Dale Steffes
Sylvester Turner
Controller:
Jew Don Boney
Chris B. Brown
Bill Frazer
Dwight Jefferson
M.J. Khan
Carroll Robinson
City Council District A:
Iesheia Ayers-Wilson
Brenda Stardig*
City Council District B:
Jerry Davis*
Vince Duncan
Isaac Mayhorn
Kenneth Perkins
Ben White, Jr.
City Council District C:
Ellen Cohen*
Carl Jarvis
Michael McDonald
City Council District D:
Dwight Boykins*
City Council District E:
Dave Martin*
City Council District F:
Kendall Baker
Steve Le
Richard Nguyen*
City Council District G:
Sandie Mullins Moger
Greg Travis
City Council District H:
Roland Chavez
Karla Cisneros
Jason Cisneroz
Abel Davila
City Council District I:
Robert Gallegos*
Herlinda Garcia
City Council District J:
Manny Barrera
Jim Bigham
Mike Laster*
Le, Dung
City Council District K:
Larry Green*
City Council At Large Position 1:
M. "Griff" Griffin
Mike Knox
Lane Lewis
Tom McCasland
Chris Oliver
James Partsch-Galván
Jenifer Rene Pool
Georgia Provost
City Council At Large Position 2:
Andrew Burks, Jr.
Willie R. Davis
Eric Dick
Moe Rivera
David W. Robinson*
City Council At Large Position 3:
Michael Kubosh*
John Christian Bullitt LaRue
Joseph McElligott
Doug Peterson
City Council At Large Position 4:
Larry Blackmon
Amanda Edwards
Jonathan Hansen
Roy Morales
Matt Murphy
Laurie Robinson
Evelyn Husband Thompson
City Council At Large Position 5:
J. Brad Batteau
Jack Christie*
Sharon Moses
Philippe Nassif
"*" indicates incumbent candidate
All candidates listed on the City of Houston website were contacted.  If you are running for office and did not turn in your questionnaire or set up an interview, just contact me at Jill @ BigKidSmallCity . com.
I hope you will follow along with this very non-partisan, non-political view of Houston politics and the people involved.   And if you are looking for the politics of politics, head over to Off the Kuff or Big Jolly.