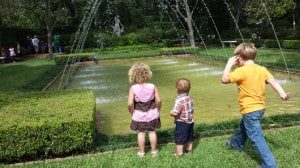 Preschoolers, ages 2+, are invited to Bayou Bend for story hour!  Stories are read aloud by an educator and accompanied by optional activities, including sing-alongs, games, craft activities and outdoor time in the gardens.
December 17, 2013, 10:00 to 11:00am
Lora Lean Kilroy Visitor and Education Center, Bayou Bend Collection and Gardens
6003 Memorial Drive at Westcott Street
Parking is Free
Admission is $5 per child
Go HERE for more information.