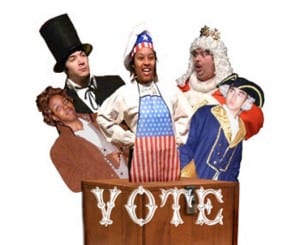 It's going to be a big week for kids at Miller Outdoor Theatre.  At 11:00am on September 11, 12 and 13 there are free performances.
Tuesday, September 11, 2012 – Meet the US Presidents
Wednesday, September 12, 2012 – Cinderella
Thursday, September 13, 2012 – Cinderella
If your kids are not in school, head over to Miller Outdoor Theatre. Go HERE for details.