For the last several months, I have been following the Webb Family and their 3 year old's fight with a  malignant brain tumor.  This Houston family was like any other, with 2 kids and 1 on the way.  In April, Carli and Christian took their healthy little boy to the doctor because he had headaches and was holding his head to the side.  After the first doctor sent them home with  ibuprofen, they went to the emergency room where a MRI showed the tumor.
Over the last 7 months, Liam and his family were the most courageous people I have known.  There were brain surgeries, radiation and chemotherapy and still they were thanking God for their blessings.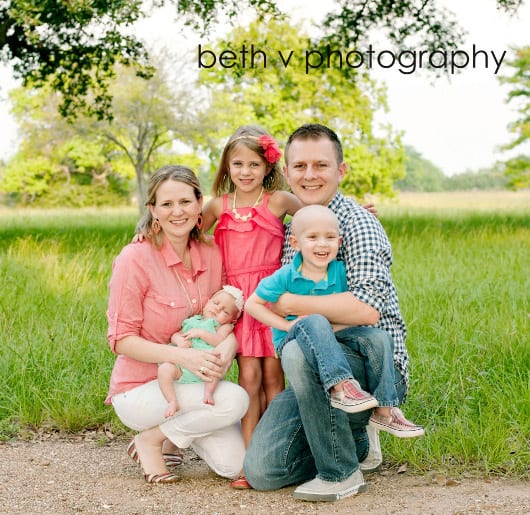 Last week, Liam got his Angel wings.  Losing this courageous 4 year old boy to cancer is gut-wrenching.  I really do not have words to describe how I feel about childhood cancer, this mourning family and the thousands of broken hearts.
But I do know that there are thousands of broken hearts and that Liam taught each one lessons in courage and faith in his 4 years.  I also know that the Webb family's story has changed my life.  On this Thanksgiving Day, I am thankful for Christian, Carli, Kennedy, Liam and baby Presley.
To learn more about their story, go HERE.