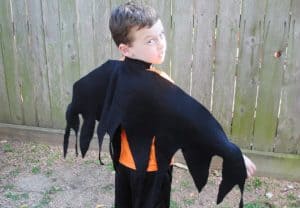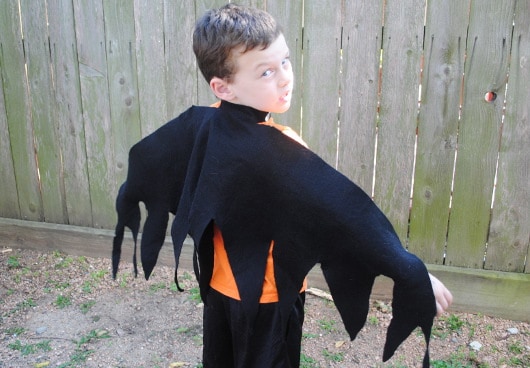 A couple of years ago my son got a glow-in-the-dark bat shirt and decided he needed bat wings to go with it.  I quickly created these easy-to-do bat wings and he's loved them ever since.
Materials You'll Need:
Felt or other material (enough to cover your child's "wingspan" from fingertip to fingertip and from neck to upper thighs; bats are usually black or brown, but your child may want to be a more colorful bat!)
Chalk or other another way to mark the felt
Scissors
3 buttons
Needle and thread
[Read more…] about How to Make Bat Wings – Easy DIY Project, Perfect for your Halloween Costumes!