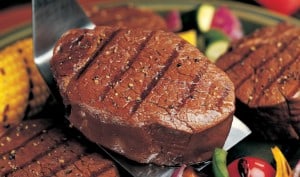 Today's Plum District Daily Deal is $75 for The Holiday Festival Package from Omaha Steaks – a $132 Value. If you use promo code saturday40, you get an additional 40% off, making it $45. Shipping is free.
The deal is for 5 days, but the promo code is only good today.  Be sure to grab it today if you want it.
Who on your shopping list needs this? My inlaws are getting this surprise mailed to their doorstep. If they ask, tell them it cost $132. 🙂
Go HERE to check it out.