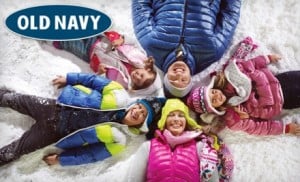 Today is the last day for $10 for $20 Worth of Apparel and Accessories at Old Navy. If you don't see it on the Groupon homepage, go to "All Deals" along the top of the page.
I've purchased this in the past, and it works just as advertised. You go to Old Navy, select $20 (or more) worth of items, and hand over your coupon. Old Navy will take $20 off your purchase.
This one expires December 24, 2011, so be sure to use it before Christmas. Go HERE for details.