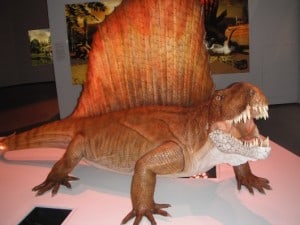 I am a huge fan of receiving museum memberships for gifts. Museum tickets let us do things as a family AND any mess that is made does not need to be cleaned up by Mom.
Right now the Houston Museum of Natural Science has a deal where, if you are a current member of HMNS and give a membership to someone else, you will get an extra free month on your own membership. This deal expires on January 6, 2013. Go HERE for details.
Also, family memberships are currently $10 off.  Instead of $85 for a membership for 2 adults and 2 kids, you pay only $75*.  This is a great deal if the recipient plans to visit HMNS in 2013.  (General admission without a membership is $15 for adults and $10 for kids 3 and older.)
* From HMNS:  Please note that the gift membership discount only applies to memberships purchased as a gift for another person. New or renewing memberships sold to the purchaser's household will be charged the full membership price.