As a reminder, you can still get a $10 gift card for Target, Home Depot or another store if you sign up HERE for a new (free) account.  The card is sent after you make your first $25 purchase.  I tried this recently and it worked as advertised.
If you make online purchases through the Ebates website, you get a percentage back.  Just sign up HERE and when shopping online, check Ebates first.   Just type in your store name in the search field and see if a rebate is available.
For example, today you could sign up for Ebates and then search for Lands' End.   Click the link to Lands' End and you will get 6% back on your purchase.  Whether of not you shop through Ebates,  Lands' End is offering up an additional 25% off + FREE shipping (no minimum) when you enter the promotion code DISCOVER and pin 6956 at checkout (through 9/27/11).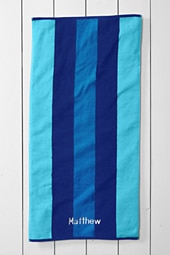 You could buy this Kid's Mini Beach Towel $2.99, shipped to your door, plus get $0.18 back from Ebates… making this $2.81, shipped to your door.  Obviously if you picked a more expensive item, you get more cash back from Ebates.
Or, if you signed up for a new account and request a $10 Target gift card, you could pick out $33.34 worth of clearance or regular merchandise, get 25% off, making it $25.00.  You would get $1.50 cash back from Ebates.  Plus get a $10 gift card (which I consider like case, since I spend money at Target anyway), making your purchase $13.50, shipped.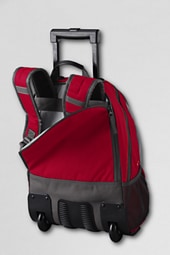 So, for example, you can get this
Boys Solid Wheeled ClassMate StudyHaul Backpack
.
Originally: $69.50
Sale Price: $34.99
With 25% Off and Free Shipping (with promotion code DISCOVER and pin 6956): $26.24
Minus 6% cash back (sent to you separately): $24.67
Minus $10 gift card for new Ebates accounts: $14.67
So you would get this $69.50 bag for $14.67, shipped to your door!