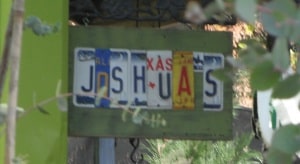 Address: 502 West 18th Street (at Nicholson Street), Houston, TX 77008
Hours: 10:00am – 6:00pm Tuesday – Sunday
Cost: Reasonable for plants
Appropriate Age: Any age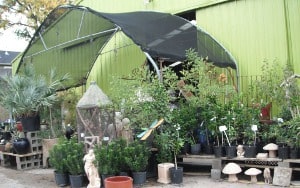 Our Review: Joshua's Native Plants is located in the Heights. It includes a large outdoor plant area plus a 6,400 sq. ft. showroom with waterfalls, palms, bromeliads, tropicals and houseplants.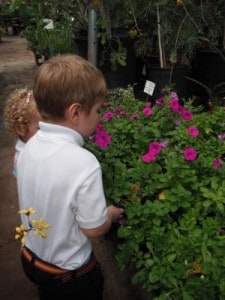 My mom, kids and I went in search of the Laura Bush Petunia which we had been unable to find anywhere else in Houston. We called ahead and Joshua knew just what he had in stock. When we arrived, we were pointed right to the petunias. The 4 inch pots were $0.10 higher than other nurseries… but they had items that other nurseries did not carry.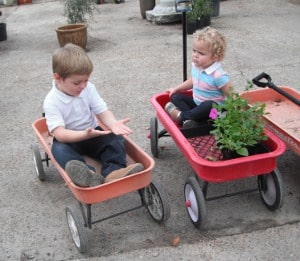 We filled out wagons with flowers and kids and spent a good half hour just exploring the nursery. My kids got a kick out of the flowers, animal statues and the fountains but probably their very favorite was the little yellow bathroom shed. Kids.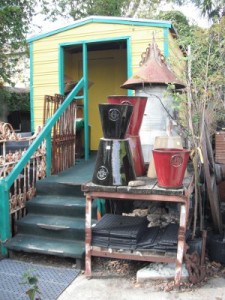 The staff at Joshua's is very friendly and knowledgeable. They are happy to work with new gardeners and master gardeners alike. Go check out the nursery. There is a lot to see and probably a few great items for your yard.