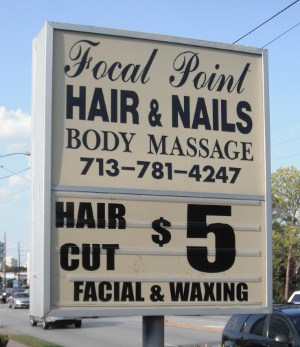 Address & Phone:  3300 Chimney Rock, Suite 100, Houston, Texas 77056. One block south of Richmond. 713-781-4247.
Hours:   Monday – Saturday 10-7, Closed Sunday.
Cost:   Men's haircut is $5. Other services also available (hair, nails, wax, facial, massage).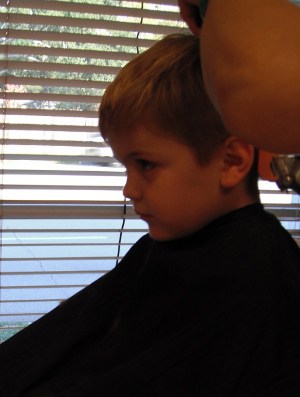 Our Overview: Focal Point is south of the Galleria Mall, just south of Richmond on Chimney Rock. Joe was desperate for a haircut, and I saw the $5 sign, so we ran in. On a week day afternoon, we got right in with no appointment. The shop was very clean and nicely decorated.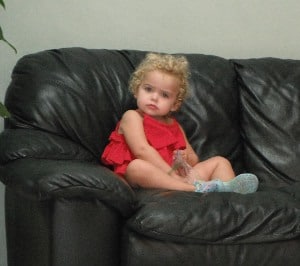 The staff was a little concerned about cutting a 4 year old's hair because they tend to wiggle, but I convinced them to give it a try (and I bribed Joe to stay still). They gave him a very good haircut and it only cost $5. We've since been back and continue to be happy with them.  I definitely recommend them for boy's and men's haircuts.
They also do pedicures for $20 and I would be happy to try that would soon!