Fiesta Mart in Montrose will close it's doors on July 15, 2012.  Located at Dunlavy and West Alabama, Fiesta has long been the place to buy cheap produce and wine, be greeted by friendly staff and dance to oldies as you walk down the aisles.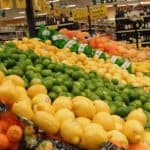 This year the Fiesta property was purchased by the Finger Companies and will be replaced with a luxury apartment complex.  Speculation is that it will be about 7 stories tall with a parking garage in the back.  Rumor also has it that Fiesta will replace Randall's at Shepherd and Westheimer, but I have seen NO confirmation of this.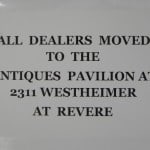 At the end of last year, HEB opened directly across the street.  Although this could not have been great for business, there was still a very loyal crowd shopping at Fiesta.  It was the sale of the property and the terms of the lease that ultimately forced Fiesta to close.
Fiesta management says that they will not have a clearance sale.  Only wine that is not stocked at other locations will be sold at a 20% discount.
Other stores in the complex will move as well.  Boxwood Interiors has moved to 1839 West Alabama and the Antique Dealers have moved to 2311 Westheimer.
My kids will miss the friendly staff, the Mexican pastries and 25¢ soda machine.  Good thing Fiesta still has many Houston locations.