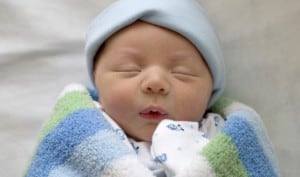 Today's daily deal on Plum District is for $30 to Diapers.com for only $15. It is only good for new Diapers.com customers… so if you have never purchased from there, you should go check it out.
The fine print says it can not be combined with other offers… so likely you cannot combine it with the 25% off Halloween costume code… but I'm sure you can find some other great deals on diapers, baby food, baby products, toys, car seats, etc.   (I found the best online deal on my latest car seat at Diapers.com, so prices are competitive.)
The Details:
Diapers.com offers free 1-2 day shipping on orders over $49, free returns, and award-winning customer service that's available by phone 24/7.
After your first purchase, join Diapers.com's Take Five Loyalty Program – it's free! You'll instantly get $5 off every case of diapers each time you order from Diapers.com. Click here for more information.
Diapers.com
Founded in Montclair, New Jersey, by Marc Lore and Vinit Bharara, Diapers.com is the largest online baby care specialty site in the United States. Tired of the 'diaper runaround'—midnight store runs for diapers, frustrated searches for the right diaper size, wasted time waiting in store lines and traffic—they knew there must be a better way to shop for baby essentials. They turned to the convenience of the Internet for help, and Diapers.com was quickly born.
The Fine Print:
Limited quantities available
May not be applied to taxes & shipping
May not be combined with other offers
No cash back
Free shipping for orders over $49
Your voucher will arrive within 72 hours
When voucher expires, it defaults to $15
Entire voucher must be used in 1 transaction
Valid for Diapers.com only (not valid on soap.com, wag.com, or yoyo.com)
Limit 1 per household
Valid for new clients or customers only
Plum Dollars may not be used to purchase this Plum Steal (Learn why >>)
You cannot earn Plum Dollars for referring this Plum Steal (Learn why >>)
Plum District promotional codes may not be used toward the purchase of this Plum Steal
Expires 10/30/11