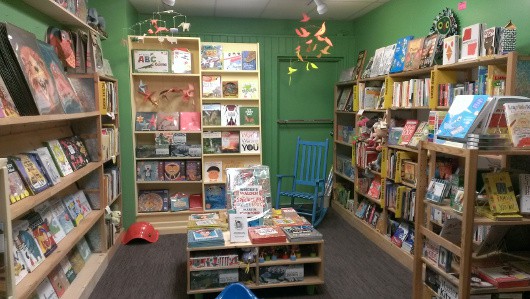 Each year, HoustonISD schools compete in a
Name That Book
 competition.  First the kids try out for the school club and then the teams compete against each other.  All questions come from the official book list, and the list is out now!
If your child wants to be on the team next year, or you are just looking for a good list for summer reading, look below!  The books with a "*" will be on the school club qualifying test in September, so read them first!
Twenty Big Trucks in the Middle of the Street
by Mark Lee
The Art Box
by Gail Gibbons
The Black Rabbit (Junior Library Guild Selection)
by Philippa Leathers
Bug Patrol
by Denise Dowling Mortensen*
My Weird School Special: Bunny Double, We're in Trouble!
by Dan Gutman*
Cotton Candy Catastrophe at the Texas State Fair by Dotti Enderle
The Day the Crayons Quit
by Drew Daywalt*
Digger, Dozer, Dumper
by Hope Vestergaard
Emeraldalicious
by Victoria Kann*
Fancy Nancy: Bonjour, Butterfly
by Jane O'Connor
Fraidyzoo
by Thyra Heder*
Freckle Juice
by Judy Blume*
How to Train a Train
by Jason Carter Eaton*
I Dare You Not to Yawn
by Helene Boudreau*
Lester's Dreadful Sweaters
by K.G. Campbell*
Little Red Hot
by Eric A. Kimmel*
Matilda's Cat
by Emily Gravett
Miss Rumphius
by Barbara Cooney
My Blue Is Happy
by Jessica Young*
Nugget and Fang: Friends Forever–or Snack Time?
by Tammi Sauer
Scribbles and Ink, Out of the Box
by Ethan Long
Patch
by David Slonim*
Pete the Cat: Big Easter Adventure
by James Dean
The Planets in Our Solar System by Franklyn Mansfield Branley
Princess Grace
by Mary Hoffman
Sea Turtles
by Gail Gibbons
Super Hair-o and the Barber of Doom
by John Rocco
Tacky the Penguin
by Helen Lester*
The Tiny Seed
by Eric Carle*
The Watermelon Seed
by Greg Pizzoli*
Remember to read the books with the "*" first!  Find the books at your library, Amazon or at my favorite Brazos Bookstore!