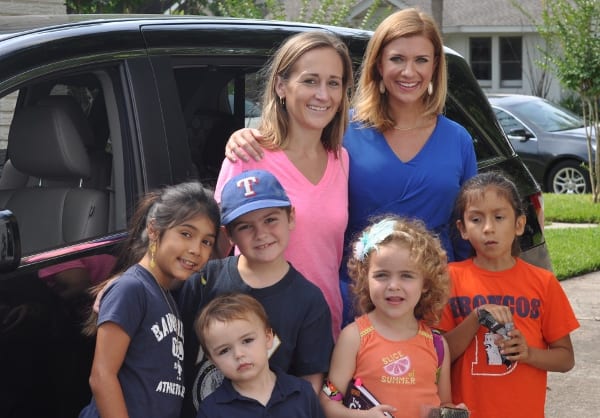 Friends – I get a lot of questions about working with BigKidSmallCity.com, so let me answer them here!
1. Is BigKidSmallCity.com hiring?
I am not hiring for salaried positions, but there are unlimited opportunities to earn money with commissions.
If you refer someone who purchases a sponsored post, event listing or advertisement, I offer a 50% commission on the first sale. (Of course, posts, listings and ads need to fit with the tone and theme of BigKidSmallCity.)
If you are interested, contacted me at Jill @ BigKidSmallCity.com.
2. If I want to work with BigKidSmallCity.com to reach Houston parents, what should I do?
First, please email me at Jill @ BigKidSmallCity.com instead of messaging me on Facebook. I focus on my email and don't keep up as well with FB messaging.
Second, if you are being paid to promote something, or plan to make money with what you are promoting, please don't ask me to promote it for free. This is a pet peeve of mine.
Third, active members of the BigKidSmallCity community, with small businesses/websites/services, can be featured in a Friday post for free. Active members are email subscribers, blog readers/comment-ers, Facebook fans, Meet-up participants, etc. (This is not for just anyone to promote themselves… that is handled with advertising!)
Forth, if you want to partner with BigKidSmallCity.com, go HERE and contact me.