We have too much of two things around here:
 Personalized Mugs. These mugs with pictures and art on the side are super cute… but I don't think my cabinets can handle any more. The grandparents always say they love them, but I suspect they feel like their kitchens might also burst soon.
Artwork. I love that my kids like to draw… but the number of paper projects we have in this house is crazy. I cannot even count the number of sketchbooks we buy in a year.
So, for this Christmas, we decided to try a personalized art project that takes very little space and can be used in the kitchen!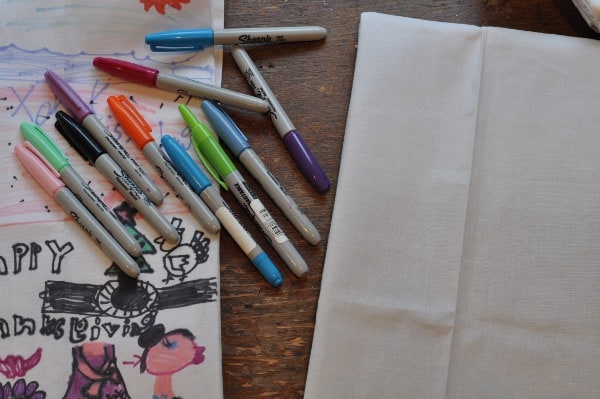 This is very easy… and we know it will fade and get messy in the kitchen… but the kids love having their work on display during our holiday meals.
To make this, you just need:
Floor Sack Towels – These are thin like a piece of cotton fabric… not like a terrycloth bath towel.
Sharpies – Use black only or lots of colors.
Cardboard – Use a square from a cereal box (or anything) so the marker does not bleed through.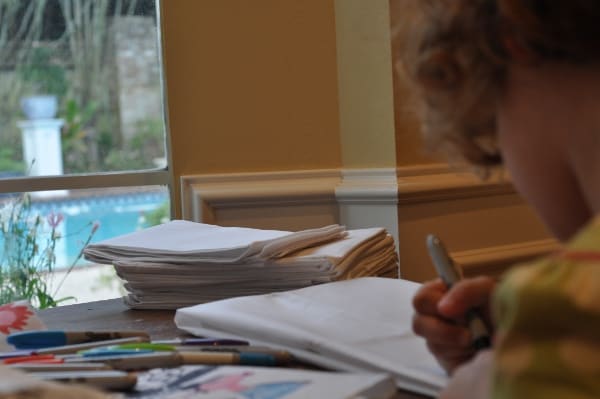 We folded the towel into thirds, like we hang them over the oven handle. Then we slipped the cardboard under the top layer or fabric… and the kids took over the decorating!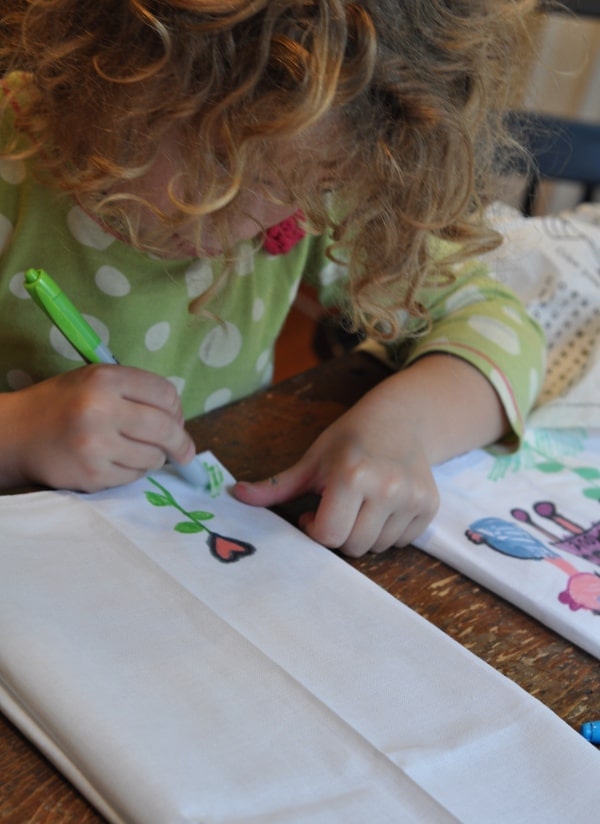 Easy, fun… and won't make the grandparent's cringe!