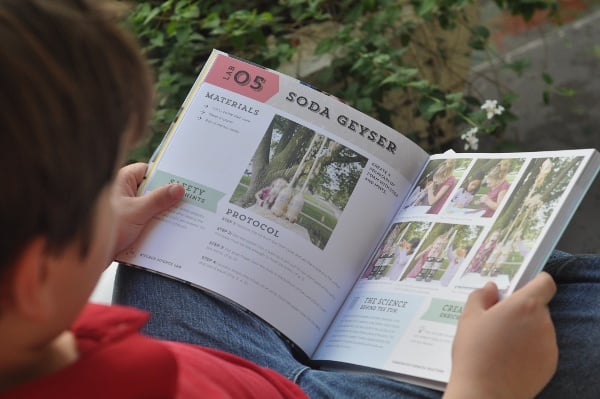 Update May 2016:  See the new video below!
I usually leave the book reviews to Felicia… but since we're in the middle of summer break, and have some rainy days at home, I have a book to share with you!
My 7 year old has Kitchen Science Lab for Kids: 52 Family Friendly Experiments from Around the House
 and it's full of easy and entertaining experiments.
The best part is that no special equipment is needed… just use the pots, cups and ingredients you have around the house.
Each "Lab" is easy to follow and teaches the science behind it. From Carbonated Chemical Reactions, to Physics in Motion, to Marvelous Microbiology and to Rocket Science (and many more units in between), there are 52 labs to try.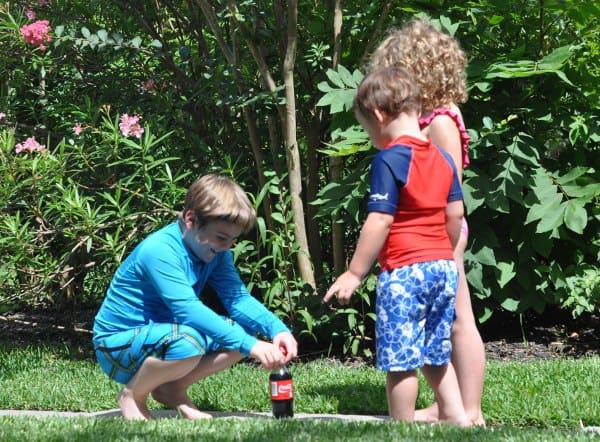 Our most recent experiment was the soda geyser. The kids giggled as they got the Coke, dropped in the Mentos and ran. The soda shot out for all the neighbors to see.
It wasn't as big as we had hoped, so the kids read the book more carefully, and next time we'll use a bigger bottle, more mints and diet soda!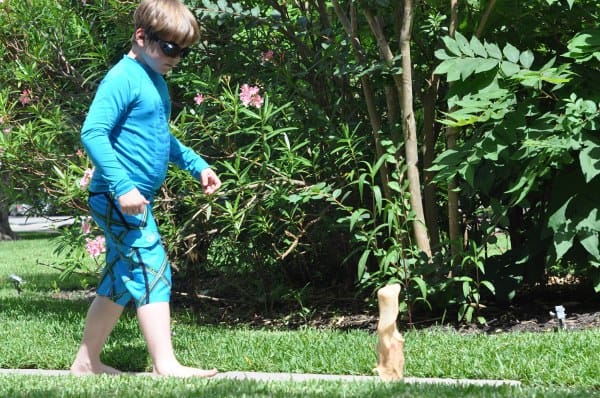 Go
HERE
to see the book for yourself!
See the updated video here: