Address: 21920 Hwy 290 West, Cypress, TX 77429
Cost: Reasonable. Check the MENU.
Appropriate Age: Any age.


Our Review:  
Carl's BBQ
is a drive from downtown, but it is my favorite BBQ in Houston. Carl's is located off of highway 290 in a spruced up trailer with lots of character. It's nice and casual and no one cares if the kids make a little mess or are a little noisy.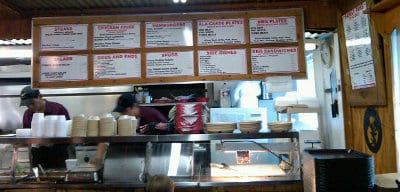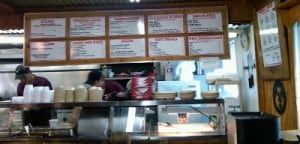 You order at the counter and select your meats and sides. The four of us usually share a 3 meat
BBQ Plate
for $11.10. The brisket, sausage and chicken are fantastic. The meat is not too fatty and not too dry. (Do note that their ribs are not my favorite ribs in town. I recommend sticking to the other menu items.) Right now, the 3 meat plate is enough food to feed my husband, my 4 year old, my 2 year old and myself... when the kids get bigger, we'll order a little bit more. Until then, Carl's is happy to let us share one meal and gives us extra plates to make it easy.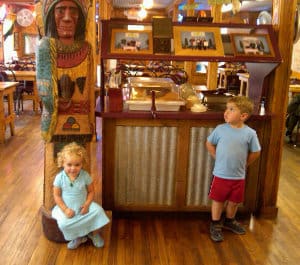 If you dine in, you can pick up your own bread or corn muffins from the bar. I personally can (and do) eat a dozen of the corn muffins. (Maybe this is why the 3 meat plate feeds all of us?)  If you order out, you have to pay extra for the bread. (This I am not a fan of... but I'm guessing they've had problems with people filling their to-go bags.)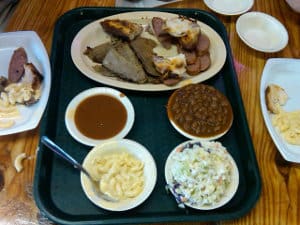 Carl's is a drive, but if you are headed to Austin or in the area, I definitely recommend stopping by.