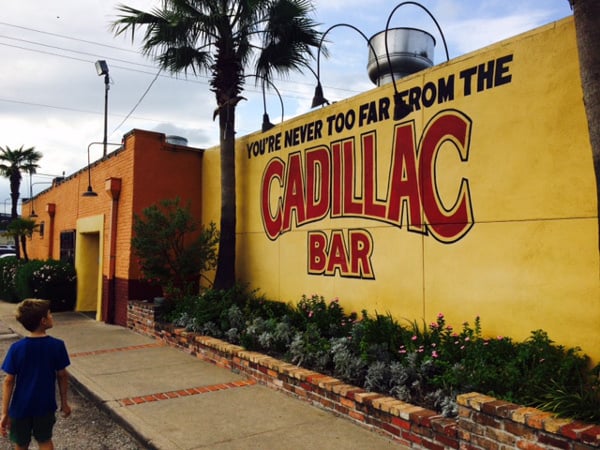 Location:
1802 S. Shepherd Houston 77007
Age Appropriate:
All ages!
Price:
 $$
Hi, I'm Juliette! My husband, my 7-year-old and I love going out to eat and we are sharing our restaurant finds with you.
We had a family dinner last Saturday and we wanted a place everybody could enjoy so we picked The Cadillac Bar on Shepherd Dr. It is a classic in Houston. We were not the only ones with this idea! My son and I opened the wrong door and were in a huge room ready for a wedding celebration!
Once inside the right side of the restaurant, we walked past a small private room with a birthday celebration, past very comfortable booths and went into another little room where we enjoyed our dinner.
I liked the feeling of all the small rooms and the booths separating the bar side. The lightning was soft and the decoration was festive and casual. Their bathrooms were clean and spacious.
Our waiter was friendly and efficient with our party of 7 and always had a smile on his face. We snacked on delicious tortillas with salsa while we browsed through their menu.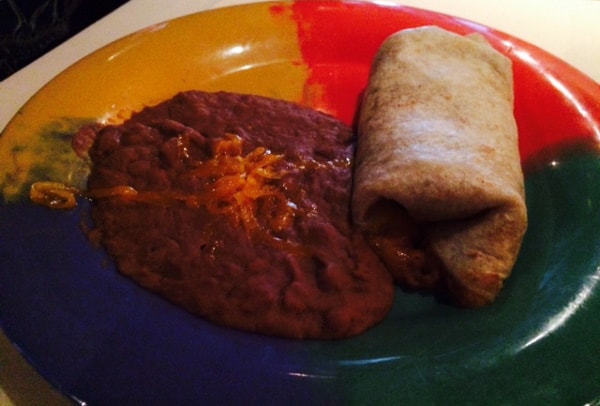 The kid menu came with an activity booklet - always a hit for the young and not so young and my son picked the bean burrito. It was a really good serving size and he enjoyed it as well as his side of refried beans.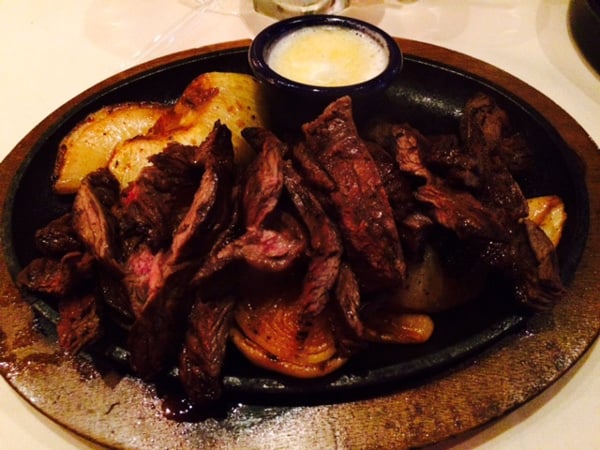 My husband is on his personal quest to find the best beef fajitas in town; so that was his choice for that night. I tried the beef and it was melt-in-your-mouth. He enjoyed the taste, the fresh tortillas and all the sides that come with a typical order: rice, cheese, beans and cream.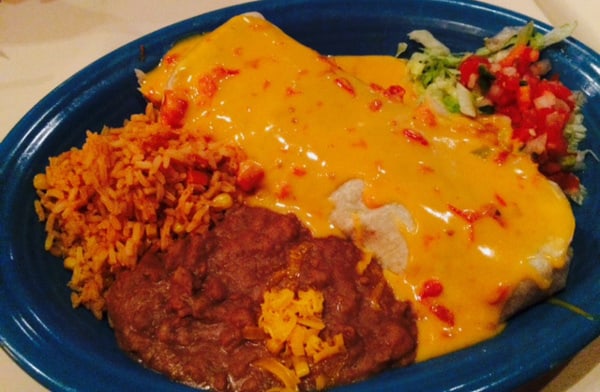 I ordered the spinach enchiladas with black beans and rice. They were delicious and filled with fresh spinach, a lot of it and it was seasoned perfectly. The cheese was a great compliment to the spinach - because cheese makes everything taste a little bit better. We all had a wonderful dinner and enjoyed good conversation.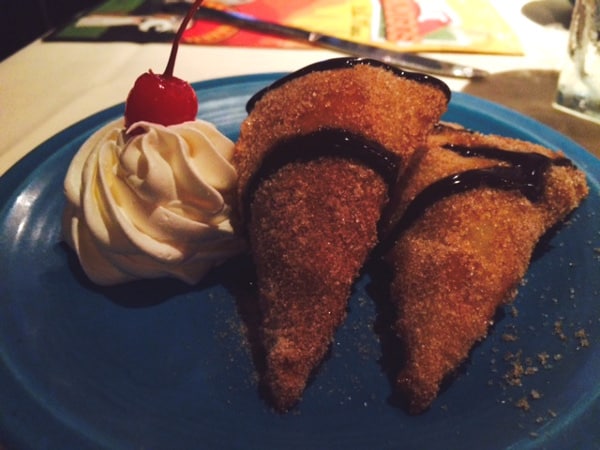 My son's order came with a dessert and he was gracious enough to share with us a crispy little pancake with cinnamon that was the perfect way to end our meal.
As wonderful as dinner was, the first time we went to the Cadillac Bar was for brunch. It is their world famous brunch. Our friends had told us we should arrive hungry... they were right. There were so many stations of all kind of food - classic breakfast, Mexican, Italian, traditional... We loved it, our son loved being able to try everything one small bit at a time and we had promised him as many desserts as he could eat!
So whether you pick a traditional dinner or their brunch extravaganza, your family is sure to enjoy their meal in a casual and family friendly environment.
See you next week for another culinary adventure!