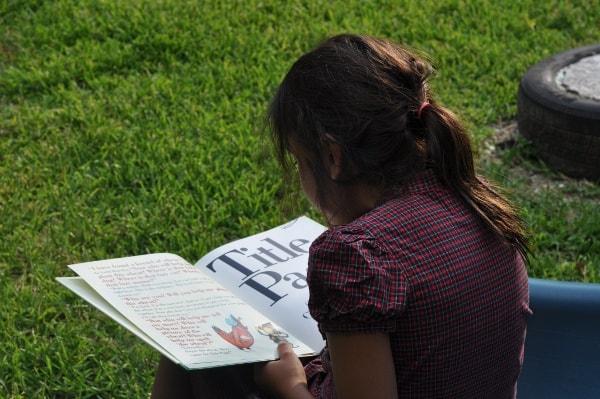 This is 
Felicia
! My girls and I love exploring Houston and we love to read.
This review is of The Stinky Cheese Man and Other Fairly Stupid Tales
by Jon Scieszka.
Every since Scieszka wrote The True Story of the Three Little Pigs
, he has been one of my favorite children's authors. He has the gift of appealing to a large age group with the ability to make readers laugh.
So this book, in a nutshell, has unpredictable and funny endings to the Brothers Grimm and other fairy tales. In the story about Cinderella, the story doesn't have her marrying the prince. Instead Rumpelstiltskin comes to her aid, volunteering to spin straw into gold for her. Insisting that she needs shoes, a dress, and a carriage, Cinderella rejects his help and shuts the door on him enraging the little man. When Cinderella's sisters return from the ball, she recounts her meeting with the little man and her mean sisters change her name to Cinderumplestiltskin.
In the story about Henny Penny, it is not the sky that is falling down, it is the table of contents. The story of Little Red Hen pops up every few pages to complain that no one is helping her and to complain that the book is terrible.
There are many other cynical and unpredictable endings in this book that my older daughter definitely gets a kick out of.
Buy this book and read about the Princess and the Bowling Ball. You will not be disappointed!
Go HERE
 to find the book on Amazon.