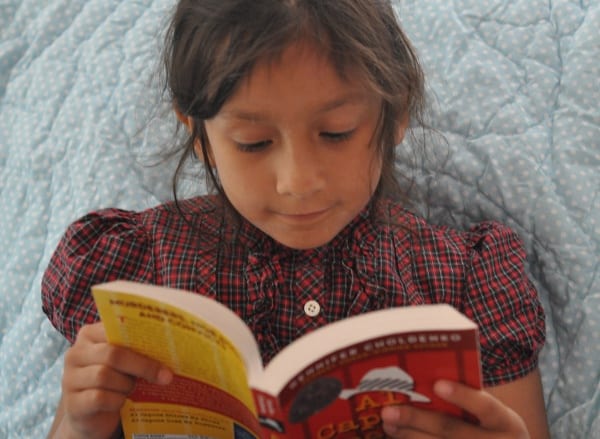 This is 
Felicia
! My girls and I love exploring Houston and we love to read.
This week we are reviewing Al Capone Does My Shirts
 by Gennifer Choldenko.
If you have time, I highly recommend reading this with a young, independent reader if they express interest in doing so. This story has it all, but it is recommended for an older reader as it does have some words that you may not want to explain to your 1st grader.
Aylen, my 1st grader, was assigned this book to read by her teacher who thought she would enjoy it. And boy did she ever! From the first day she was hooked and she devoured the book in a few days.
It was easy to see why. Moose, the main character, is the younger brother to an older sister who will forever remain his little sister because she has what a doctor would diagnose today as autism. The story takes place in the 1930's, during a time the medical field was not sure why she was different.
Moose is extremely protective and takes excellent care of her but, at the same time, resents that he is the one that has to watch her when his parents are not around. It is a huge responsibility for a 14 year old boy who just wants to play ball with his friends on, wait for it…Alcatraz Island.
Moose points out that you get to Alcatraz by being the worst of the worst, unless your parents move you there. The entire story takes place next to the infamous prison due to the fact that Moose's father has taken a job there in order to be able to afford to send Natalie to a special school.
On the island, he finds friends and a nemesis who happens to be the warden's daughter. Can you imagine growing up on an island full of gangsters and criminals that did your laundry? The author has done an incredible job making this book a page turner with a happy surprise ending.
Bonus points: The author includes several facts in the story and several facts that may be stretched. The author includes notes at the end of the book pointing out which facts were completely true.
I cannot wait to read her follow up book Al Capone Shines My Shoes
with Aylen soon!
Go HERE
to get the book.