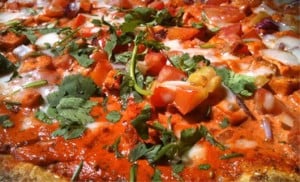 Another great daily deal! On Groupon, you can get Bombay Pizza Company $7 for $15 Worth of Pizza. And what's even better, if you redeem your Groupon for lunch at the Sugar Land location on Monday–Thursday, it will be good for $20 worth of anything on the menu.
Check out the deal HERE.   If you don't see it, go to "All Deals".
You can bet that we'll be it and redeem at the downtown location. It's right at the Main Street Station METRORail stop… and we love the train and downtown.
Having trouble finding the deal? Check here.