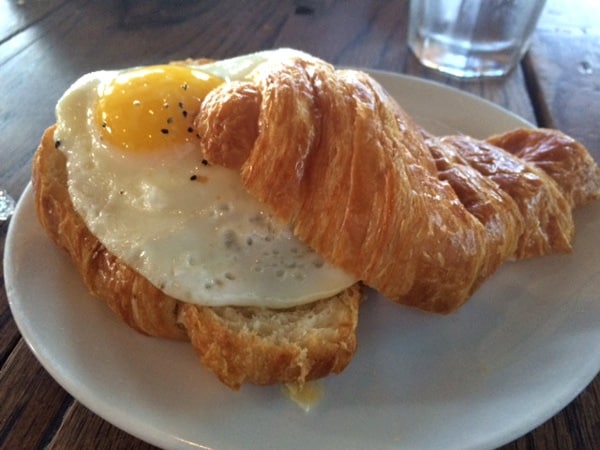 Location:
1018 Westheimer Rd, Houston, TX 77006
Age Appropriate:
All ages -very young to older!
Price:
$
Hi, I'm Juliette! My husband, my 7-year-old and I love going out to eat and we are sharing our restaurant finds with you.
This week is a special review because we went out for my husband's birthday and he chose where he wanted to go. He loves breakfast sandwiches and so we looked for the best ones in Houston and we found a place right in the heart of Montrose: Blacksmith on Westheimer.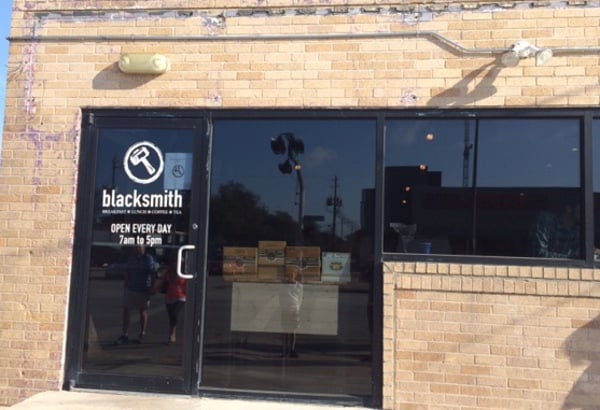 It is a small cafe that serves breakfast all day, how much better does it get? It has plenty of parking in the back, a small patio on its side and their bathrooms were large and clean.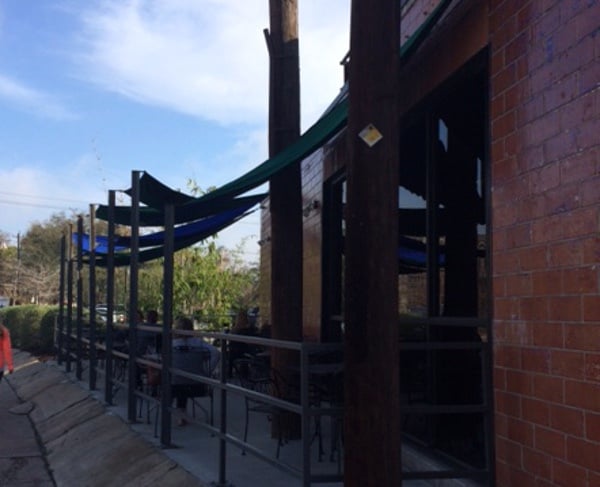 The inside feels very casual, hip and young. There is music in the background and nice comfortable chairs. That Saturday morning it was a mix of people, old and young. My son has a method to know if a restaurant that we are reviewing is kid-friendly: it is not the kid menu, the casualness or the swift service, no! He counts the children inside! Pretty smart right?
Here is what was happening at Blacksmith: we had a lot of healthy looking pregnant ladies, some very young babies and my son and our nieces who are over 10. So it feels very baby friendly but maybe not tot- friendly. Let me know what you think when you go...because the food is why you are going to want to go!!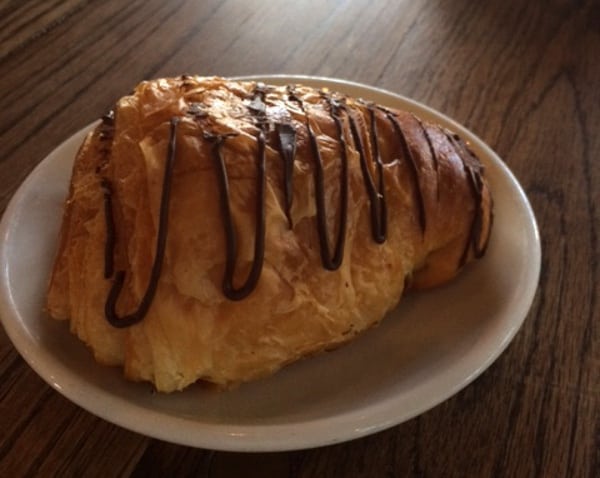 Breakfast is always our favorite meal of the day and my husband loved his croissant sandwich with eggs, bacon and cheese! It was fresh and not greasy and with a cappuccino it was perfect. My son tried their chocolate croissant - they offer different pastries such as cinnamon rolls or croissants.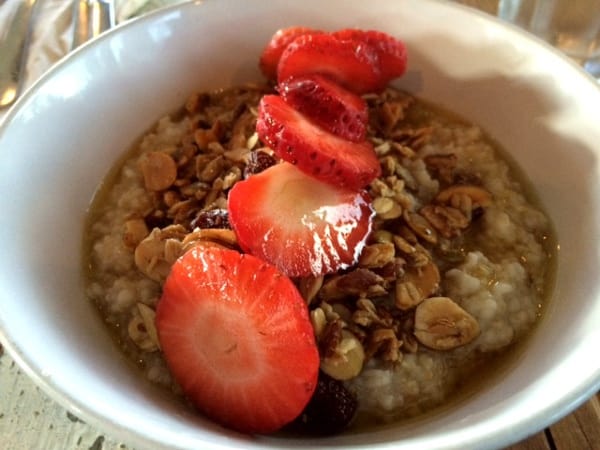 I chose their steel cut oatmeal bowl. It was served with toasted almonds, fresh cut strawberries and raisins. They serve delicious teas and coffee and the staff was very friendly.
So if breakfast in Montrose sounds like a fun outing for you, please try Blacksmith and you will feel better after a delicious drink and breakfast sandwich.
See you next week for another culinary adventure!