On BigKidSmallCity, we provide weekly events, a Houston area park review, a family friendly restaurant review and lots of things to do with kids.
It's not just a laundry list of things to do… but actual parent reviews and recommendations.
Here's what I mean…
A while back, I was at Target, looking for a Bingo game. I was standing in front of a hundred games and did not see Bingo… but I did see Zingo.
I asked my mom, "If Bingo is good, Zingo must be better, right?".
Just then, a dad came over and told me that Zingo means there are 10,000 plastic pieces on your rug that won't fit back into the dispenser and makes everyone angry.
That is not what the box said, but that is a good parent review.
When we provide reviews and recommendations on BigKidSmallCity, we've pushed a stroller through the giant crowds, found restrooms in the worst of locations and pleaded with three tired kids to get from the very back of the zoo to the parking lot.
We also use all our photos and no stock photos. You get to see what we saw when we visited.
That said, we also believe that a rising tide lifts all ships. We're not here to say we know everything to do in Houston. In fact, I'll share my favorite things to do in Houston and hope you will do the same.
Some of my favorites are below… and please comment with your favorite things to do (big and small!):
Mysterious Red Button on Buffalo Bayou
 – Have you heard about the Big Bubble in the Buffalo Bayou? Have you seen the mysterious red button on the Preston Street Bridge? A friend told us that their 5 year old's favorite thing to do in Houston was to, "burp the bayou", and we just had to know what this meant.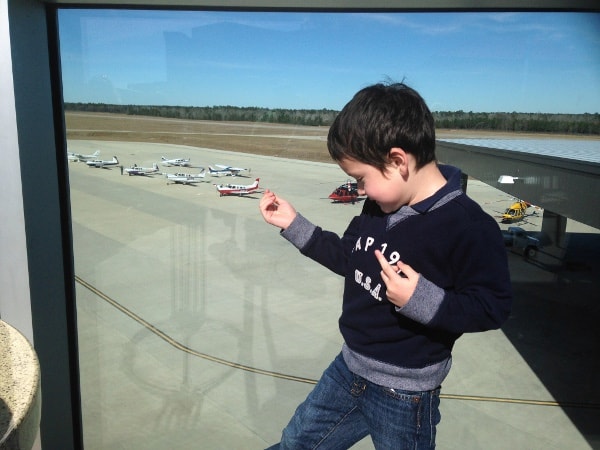 Black Walnut at Conroe North Houston Regional Airport
 – This is the restaurant where you can watch planes and helicopters land… right next to your table! See the pictures 
HERE
!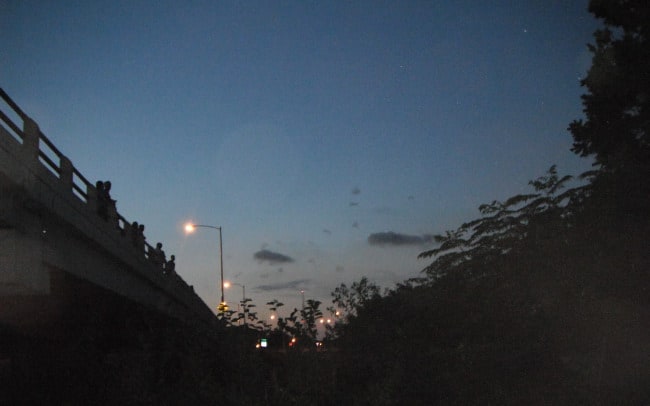 Waugh Bridge Bat Colony
 – Just down the bayou from the Fish Family play area is a bat colony. Each night at dusk, watch hundreds of thousands of bats emerge in the middle of the city!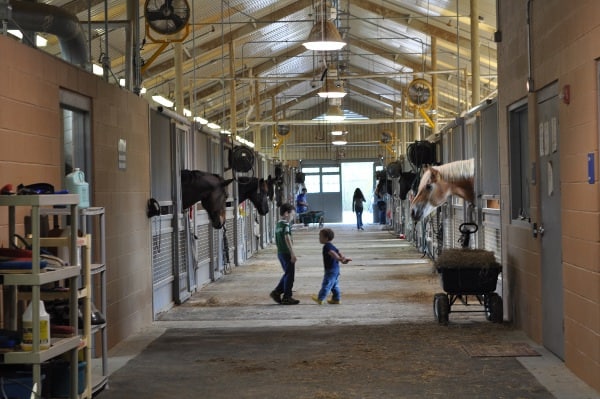 Mounted Patrol Stables
 – Visiting the Houston Police Departments Mounted Patrol Stables might just be the coolest free thing to do in Houston. Bring your own carrots, quartered apples and peppermints, and you can stop in to visit the horses, during visiting hours.
Bring a giant bag of carrots… like the ones you get a Costco… because there are nearly 40 hungry horses to feed!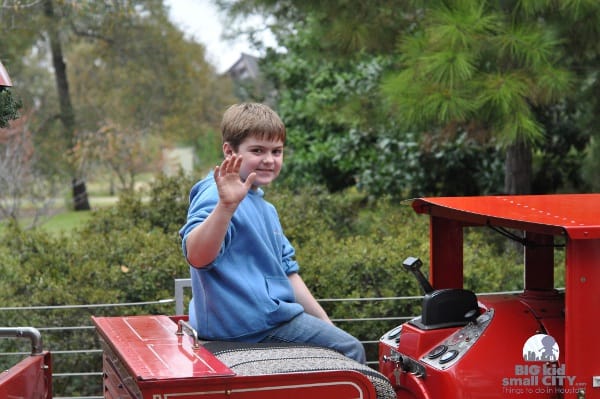 Engineer for a Day
 – My son counted the days until he was 7 years old and could be Engineer for a Day at Hermann Park. Now 8 years old, he asked to drive the train again as his Christmas gift.
Kids arrive in the morning and help open up the train barn, perform safety checks, wash the train and get the railroad ready for the day. After about an hour of preparations, they sit right next to the conductor and help take the train around to Kinder Station.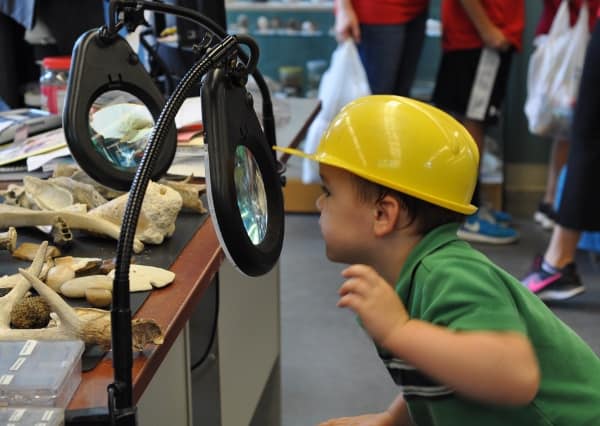 Swap Shop
 – In nature or in a book, find something that interest the kids. Learn about it and bring the item to the Swap Shop at the Houston Zoo. If you don't have a shell or bone or physical item, you can bring in your "knowledge" or you can bring in a poster, report, diorama… anything to leave at the shop.The kids earn points and get to swap it for items in the shop! There are stones, shells, bones and more!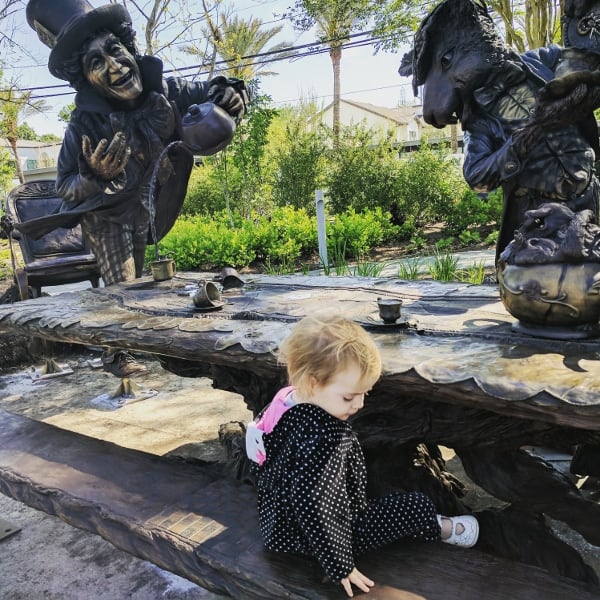 The Alice and Wonderland Sculpture at Evelyn's Park
–  There are 150 different elements from the book within the sculpture! For example, you can find a small Humpty Dumpty or the White Queen, on the legs of the table and benches.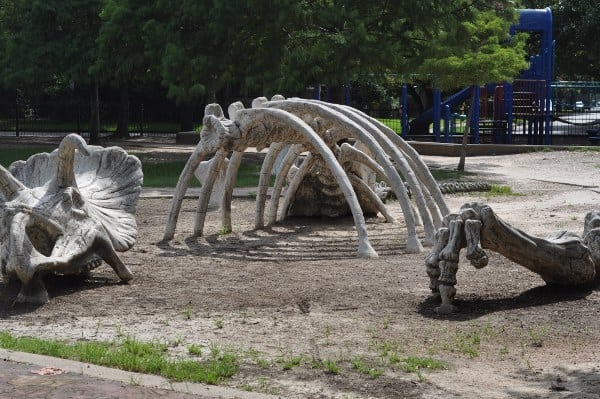 Houston Parks
– We love to find new park and explore new parks of town.