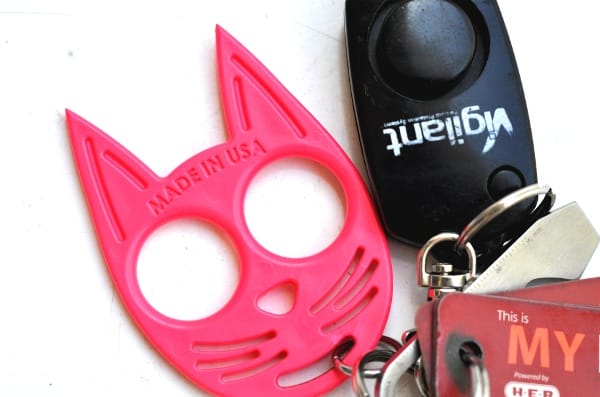 We explore a lot of Houston parks... and often when we point the minivan towards a green spot on the map, we do not know exactly what to expect. I've found that most neighborhood have spots that the locals go to and spots that the locals avoid... and without a local's recommendation, we don't know which one we are getting!
So now that we're hundreds of parks into our Houston Park series, let me share our park safety tips with you... just in case you find them helpful.
With all these tips, remember that BigKidSmallCity is not responsible for your safety and these are just our suggestions. If you have more safety tips for us, we'd love to use them!
affiliate links included
1. Eyes on the Park - I talk a lot about this in the weekly reviews, and it's a result of reading too much Jane Jacobs in college. I feel most comfortable in parks when there are a lot of eyes on the park. I want there to be street traffic, pedestrian traffic, neighbors on porches and families at the park. I want a lot of people watching over the space and a lot of options for help if we needed it.
If the park is empty and hard to see from the street, we will skip it. If the park just has one group of adults, who are clearly there together, we will skip it.
2. Code Words - My kids get to go to a lot of places and have a lot of fun, but we have very clear rules about our code words. We have 2 words and we review these in the car before sliding open the van doors and visiting the park.
First, if someone approaches them and says their mom asked them to pick them up, the kids must ask for the code word before going with the stranger. If the adult does not know it immediately, they scream. This might seem scary to talk about, but my kids, even the most sensitive one, like the plan. I tell them to behave in school and behave in the store... so I think it's hard to know when it is okay not to "behave". The (lack of) code word makes it very clear the person does not have permission to talk to them.
Second, if I say, "Let's go", the kids usually just keep playing or ask for 2 more minutes. If I say our code word + "Let's go", they know to immediately stop what they are doing and find me. I use this when the park suddenly clears out or I see something suspicious.
We've never had to use the first word, but the second one has been used a few times.
Read more bout our Code Words HERE.
3. Stick Together - The kids know the code words AND they know to stick together. We talk about this each time we arrive at the park.
If they run to a different part of the park without asking or if the 3 kids do not stick together, we leave. This has only had to happen once, but now the kids know I am serious and this is a rule you absolutely do not bend.
4. No Bling - When we explore Houston, I generally do not bring much money or a fancy bag. I also do not wear jewelry.... you may have noticed I do not wear my wedding band or engagement ring. You don't need to do this... but I decided it was an unneeded way to attract attention.
Also, after the car window smash-in last year, I try to make sure my car is as clean as possible. (A jacket on the seat looks like a jacket over a purse... even if that is not the case!)
5. Pay Attention - Yes, I have been on my phone at the park.... but this is not really a great idea and it's much better to know who is around and what is happening. I see a lot of people that make themselves easy targets by only looking at their phone, talking to friends, leaving wallets on benches or just not paying attention. Just as I said in #1, I want to have eyes on the park... and the parents (including me!) are a good resource for keeping everyone safe.
Also, I am a very shy person, but when I see someone near the park, I look them in eye and say hello. My good friend does the same thing and I've seen the shock on people's faces when she is friendly... but really, what we are saying is, I see your face and I will remember it.
6. Safety Gear - I carry the Kitty Keychain that is part cute pink cat, part brass knuckles. I also have the Vigilant alarm and whistle. Really, I think these are less useful than paying attention, having my keys out and ready and locking car doors as soon as we get in the car.
So, what are your tips? I would love to add them to our toolbox!