Things To Do In Houston Today, And This Weekend, With Kids! December 5, 6, 7, 8, 9, 10, 11, 2019
You can find the full list of events, brought to us by Rainard School for the Gifted, below!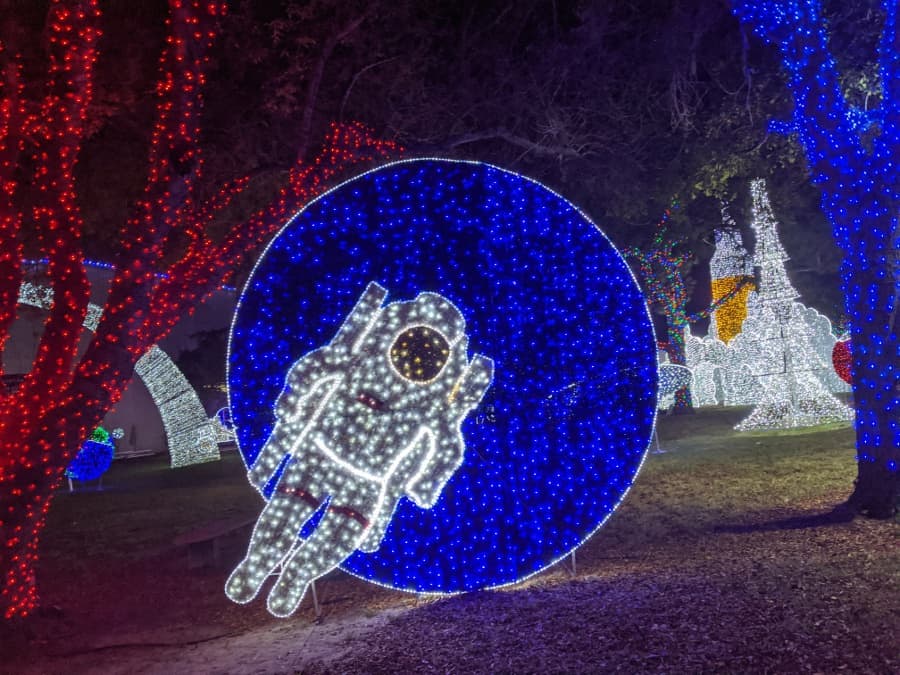 Take the family to the Gingerbread Build Off at Hermann Square by City Hall. Play in the kids' construction zone, see Santa and watch the teams create their masterpieces!
Reserve your spot at the Teddy Bear Check Up at The Health Museum. Bring your stuffed animal through a physical check-up while engaging with educators and medical students at Teddy Bear Stations highlighting healthy habits.
Take the family to the Christmas Trains at Second Baptist. Miniature trains will wind their way through enchanting town centers and villages at several Second locations.
Take the family to The Best Christmas Pageant Ever at Main Street Theater or Amahl & the Night Visitors at Opera in the Heights. If you have child interested in aerial and circus arts, go to i·den·ti·fi·ca·tion at Spring Street Studios.
Go see Magical Winter Lights at Gulf Greyhound Park or Galaxy Lights at Space Center Houston. Or take a Christmas Cruise along Buffalo Bayou.

And there is so much more to do! See the FULL list of events, brought to us
by Rainard School for the Gifted, below.
Things To Do Any Day:
Free Things to Do – Looking for some free fun in Houston? This list of well over 50 free things to do, should help get you started!
Houston Citywide Map: Things to do in Houston, with kids
All the Holiday Lights, Shows and Family Events!
Thursday, December 5, 2019:
Trains Over Texas – Houston Museum of Natural Science
Free Museum Entry
Find a museum district restaurant HERE.
Family Storytime – 10:00am – Levy Park
Holiday in the Gardens – 10:00am-10:00pm – Moody Gardens
PLAY 60 at the Park – 5:00pm – Evelyn's Park
ICE – 5:00pm-10:00pm – ICE at Discovery Green
Magical Winter Lights – 5:00pm-10:00pm – Gulf Greyhound Park
Zoo Lights – 5:30pm-9:30pm – Houston Zoo
Sugar Land Holiday Lights – 6:00pm-9:00pm – Constellation Field
Galaxy Lights – 6:00pm-10:00pm – Space Center Houston
Santa's Wonderland – 6:00pm-11:00pm – College Station
Screen on the Green: Miracle on 34th Street – 7:00pm – Discovery Green
A Christmas Carol – A Ghost Story of Christmas – 7:30pm – Alley Theatre
Miracle on 34th Street – 7:30pm – AD Players The George Theater

Friday, December 6, 2019:
Trains Over Texas – Houston Museum of Natural Science
Children's Story Hour – 10:00am – Hermann Park Centennial Gardens
Holiday in the Gardens – 10:00am-10:00pm – Moody Gardens
Trail of Lights – 4:00pm-9:00pm – Dewberry Farms
ICE – 5:00pm-11:00pm – ICE at Discovery Green
Dickens on the Strand – 5:00pm-9:00pm – Galveston
Magical Winter Lights – 5:00pm-11:00pm – Gulf Greyhound Park
Zoo Lights – 5:30pm-9:30pm – Houston Zoo
Buffalo Bayou Christmas Cruises – 5:30pm-8:30pm – Buffalo Bayou (45 minute cruises)
Galaxy Lights – 6:00pm-10:00pm – Space Center Houston
Sugar Land Holiday Lights – 6:00pm-10:00pm – Constellation Field
Santa's Wonderland – 6:00pm-12:00am – College Station
Christmas Train– 6:30pm-9:30pm – Alvin, Texas
A Christmas Carol – A Ghost Story of Christmas – 7:30pm – Alley Theatre
Miracle on 34th Street – 8:00pm – AD Players The George Theate
A Christmas Carol – 8:00pm – The Grand Galveston

Saturday, December 7, 2019: