Things To Do In Houston Today, And This Weekend, With Kids! November 21, 22, 23, 24, 25, 26, 27, 2019
You can find the full list of events, brought to us by Magical Winter Lights, below!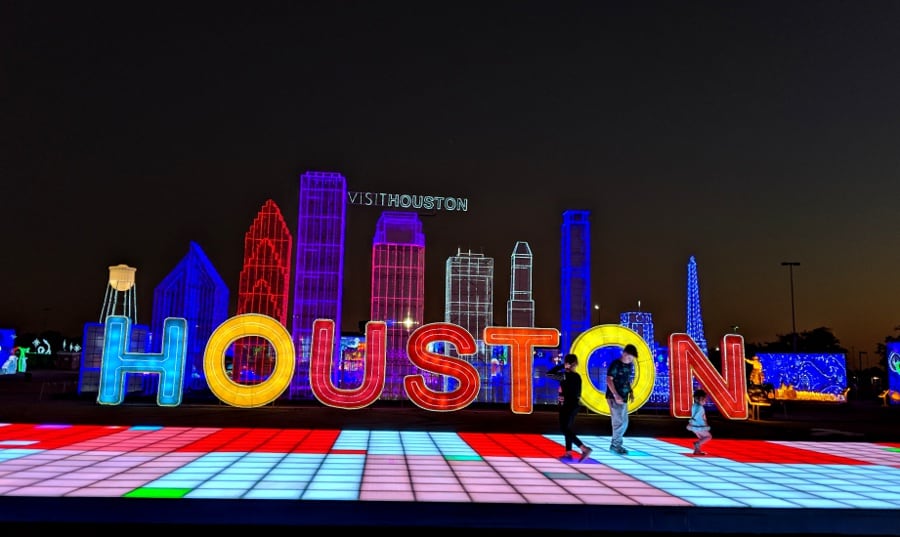 Head to Discovery Green for Frostival! There will be ice carving, ice skating and the opening of the new art installation!
Have a Real Snow Day at the Children's Museum of Houston. It should be there all day in the courtyard!
Take the family to The Best Christmas Pageant Ever by Main Street Theater at MATCH. The Herdman kids are the most horrible children imaginable. They are disrespectful, they lie, they even smoke cigars. When they show up at church one Sunday and decide to participate in the annual Christmas pageant, everyone is worried. But when the Herdmans collide with the Pageant, the true spirit of Christmas is revealed!
Enjoy the lights at Magical Winter Lights, Zoo Lights, Galaxy Lights or Sugar Land Holiday Lights!
And there is so much more to do! See the FULL list of events, brought to us by Magical Winter Lights, below.

Things To Do Any Day:
Free Things to Do – Looking for some free fun in Houston? This list of well over 50 free things to do, should help get you started!
Houston Citywide Map: Things to do in Houston, with kids
All the Holiday Lights, Shows and Family Events!
Thursday, November 21, 2019:
Trains Over Texas – Houston Museum of Natural Science
Free Museum Entry
Find a museum district restaurant HERE.
Holiday in the Gardens – 10:00am-10:00pm – Moody Gardens
Family Storytime – 10:00am – Levy Park
ICE – 5:00pm-10:00pm – ICE at Discovery Green
Magical Winter Lights – 5:00pm-10:00pm – Gulf Greyhound Park
Galaxy Lights – 6:00pm-10:00pm – Space Center Houston
Santa's Wonderland – 6:00pm-11:00pm – College Station

Friday, November 22, 2019:
Trains Over Texas – Houston Museum of Natural Science
Children's Story Hour – 10:00am – Hermann Park Centennial Gardens
Holiday in the Gardens – 10:00am-10:00pm – Moody Gardens
Young Writer's Workshop – 10:30am – Discovery Green
ICE – 5:00pm-11:00pm – ICE at Discovery Green
Magical Winter Lights – 5:00pm-11:00pm – Gulf Greyhound Park
Frostival – 6:00pm – Discovery Green
Sugar Land Holiday Lights – 6:00pm-10:00pm – Constellation Field
Galaxy Lights – 6:00pm-10:00pm – Space Center Houston
Santa's Wonderland – 6:00pm-12:00am – College Station
Georgia on my Mind: Celebrating the Music of Ray Charles – 7:00pm – Miller Outdoor Theatre
A Christmas Carol – A Ghost Story of Christmas – 7:30pm – Alley Theatre
Saturday, November 23, 2019: