Things to do in Houston, with kids, for Spring! Houston Events for March 1 – June 1, 2019
Plan out the best Spring ever!  So you can plan ahead for March through May, here are all the family events scheduled for March 1, 2019  through June 1, 2019. 
As events pop up, we'll add them to the list… and since this is being posted so early, be sure to click the links and check before you head out to each venue. (And note that at the time this was published, the schedules for Miller Outdoor Theatre and Houston Dash were not yet available. I'll keep checking for updates.)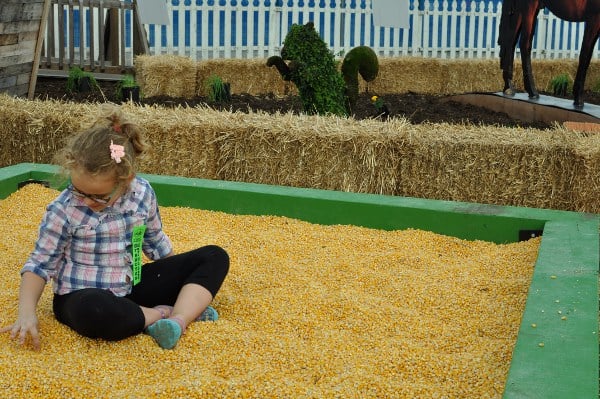 Things to Do Any Day:
Rodeo 2019: Tips for Taking Kids and Saving Money
FREE Indoor Playplaces around Houston – There are a lot of FREE indoor places to play… with no memberships required!
Find a New Houston Area Park!
Houston Citywide Map: Things to do in Houston, with kids
Texas Roadtrips – Pack up the family and head towards Austin, San Antonio, Corpus Christi or Dallas… and stop at these parent recommended spots!
Friday, March 1, 2019:
Rodeo Houston
Little Artists – 10:30am – Museum of Fine Arts Houston
Children's Story Hour – 10:00am – Hermann Park Centennial Gardens
Outdoor Roller Rink – 5:00pm-11:00pm – Discovery Green
Roller Rink Opening Party – 6:00pm – Discovery Green
Saturday, March 2, 2019:
Rodeo Houston
Fun on the Farm – 10:00am-5:00pm – Blessington Farms
Little Artists – 10:30am – Museum of Fine Arts Houston
Young Writer's Workshop – 10:30am – Discovery Green
Craft Community Day – 11:00am-3:00pm – Houston Center for Contemporary Craft
Outdoor Roller Rink – 11:00am-11:00pm – Discovery Green
Kids Mardi Gras Masquerade – 1:00pm-4:00pm – Czech Center Museum Houston
Superhero Saturdays – 4:00pm-6:00pm – Discovery Green Roller Rink
Dynamo vs Real Salt Lake– 5:00pm – BBVA Compass Stadium
Sunday, March 3, 2019:
Rodeo Houston
Fun on the Farm – 10:00am-5:00pm – Blessington Farms
Outdoor Roller Rink – 11:00am-9:00pm – Discovery Green
Alexander and the Terrible, Horrible, No Good, Very Bad Day – 12:30pm & 3:30pm – Main Street Theater at MATCH (12:30pm is Sensory Friendly)
Sunday Family Zone – 1:00pm-4:00pm – Museum of Fine Arts Houston
Monday, March 4, 2019:
Rodeo Houston
Cheap Skate – 5:00pm-10:00pm – Discovery Green
Tuesday, March 5, 2019:
Rodeo Houston
MFAH Playdate – 10:45am – Museum of Fine Arts Houston
Outdoor Roller Rink – 5:00pm-10:00pm – Discovery Green
Wednesday, March 6, 2019:
Rodeo Houston
Nature Storytime – 4:00pm – Nature Discovery Center
Outdoor Roller Rink – 5:00pm-10:00pm – Discovery Green
Thursday, March 7, 2019:
Rodeo Houston
Free Museum Entry
Find a museum district restaurant HERE
Outdoor Roller Rink – 5:00pm-10:00pm – Discovery Green
Friday, March 8, 2019:
Rodeo Houston
Children's Story Hour – 10:00am – Hermann Park Centennial Gardens
Outdoor Roller Rink – 5:00pm-11:00pm – Discovery Green
Rockets vs 76ers – 7:00pm – Toyota Center
Saturday, March 9, 2019:
Rodeo Houston
Xtreme Spring Break – Children's Museum of Houston
Fun on the Farm – 10:00am-5:00pm – Blessington Farms
Young Writer's Workshop – 10:30am – Discovery Green
Schoolhouse Rock Live! – 11:00am & 2:00pm – Main Street Theater at MATCH (11:00am is ASL Shadow Interpreted Performance)
Outdoor Roller Rink – 11:00am-11:00pm – Discovery Green
Free Play Day – 12:00pm-4:00pm – Fire Museum of Houston
Dynamo vs Impact– 4:00pm – BBVA Compass Stadium
Superhero Saturdays – 4:00pm-6:00pm – Discovery Green Roller Rink
Stargazing with Houston Astronomical Society – 6:30pm-8:30pm – Discovery Green
Sunday, March 10, 2019:
Rodeo Houston
Xtreme Spring Break – Children's Museum of Houston
Fun on the Farm – 10:00am-5:00pm – Blessington Farms
Outdoor Roller Rink – 11:00am-11:00pm – Discovery Green
Sunday Family Zone – 1:00pm-4:00pm – Museum of Fine Arts Houston
Monday, March 11, 2019:
Rodeo Houston
Xtreme Spring Break – Children's Museum of Houston
Spring (Break) into Asia! – Asia Society
Family Story Time and Craft – 10:00am – Levy Park
Fun on the Farm – 10:00am-5:00pm – Blessington Farms
HCCC Spring Break – 10:00am-5:00pm – Houston Center for Contempoary Craft
Spring Break at Rienzi – 10:00am-5:00pm – Rienzi
Houston Museum of Natural Science: Energy – 10:30am – Levy Park
Spring Break at the Museum – 11:00am-2:00pm – Museum of Fine Arts Houston
FUNomenal Spring Break – 11:00am-4:00pm – Discovery Green
Connect 4 Tournament – 11:30am – Levy Park
Cheap Skate – 5:00pm-10:00pm – Discovery Green
Schoolhouse Rock Live! – 11:00am & 2:00pm – Main Street Theater at MATCH (2:00pm is Audio Described Performance)
Children's Bingo – 4:30pm – Levy Park
Rockets vs Hornets – 7:00pm – Toyota Center
Tuesday, March 12, 2019:
Rodeo Houston
Xtreme Spring Break – Children's Museum of Houston
Spring (Break) into Asia! – Asia Society
Family Story Time and Craft – 10:00am – Levy Park
Fun on the Farm – 10:00am-5:00pm – Blessington Farms
HCCC Spring Break – 10:00am-5:00pm – Houston Center for Contempoary Craft
Spring Break at Rienzi – 10:00am-5:00pm – Rienzi
Spring Break at the Museum – 11:00am-2:00pm – Museum of Fine Arts Houston
Schoolhouse Rock Live! – 11:00am & 2:00pm – Main Street Theater at MATCH (11:00am is Sensory Friendly)
FUNomenal Spring Break – 11:00am-4:00pm – Discovery Green
Outdoor Roller Rink – 11:00am-11:00pm – Discovery Green
Houston Museum of Natural Science: Bugs on Wheels, Dazzling Defenses – 2:00pm – Levy Park
Table Tennis Tournament – 3:00pm – Levy Park
Children's Bingo – 4:30pm – Levy Park
Wednesday, March 13, 2019:
Rodeo Houston
Xtreme Spring Break – Children's Museum of Houston
Spring (Break) into Asia! – Asia Society
Family Story Time and Craft – 10:00am – Levy Park
Fun on the Farm – 10:00am-5:00pm – Blessington Farms
HCCC Spring Break – 10:00am-5:00pm – Houston Center for Contempoary Craft
Spring Break at Rienzi – 10:00am-5:00pm – Rienzi
Houston Museum of Natural Science: Oceans – 10:30am – Levy Park
Spring Break at the Museum – 11:00am-2:00pm – Museum of Fine Arts Houston
FUNomenal Spring Break – 11:00am-4:00pm – Discovery Green
Outdoor Roller Rink – 11:00am-11:00pm – Discovery Green
Connect 4 Tournament – 11:30am – Levy Park
Nature Storytime – 4:00pm – Nature Discovery Center
Children's Bingo – 4:30pm – Levy Park
Rockets vs Warriors – 8:30pm – Toyota Center
Thursday, March 14, 2019:
Rodeo Houston
Free Museum Entry
Find a museum district restaurant HERE
Xtreme Spring Break – Children's Museum of Houston
Spring (Break) into Asia! – Asia Society
Houston Public Library Family Story Time and Craft – 10:00am – Levy Park
Fun on the Farm – 10:00am-5:00pm – Blessington Farms
HCCC Spring Break – 10:00am-5:00pm – Houston Center for Contempoary Craft
Spring Break at Rienzi – 10:00am-5:00pm – Rienzi
Spring Break at the Museum – 11:00am-2:00pm – Museum of Fine Arts Houston
FUNomenal Spring Break – 11:00am-4:00pm – Discovery Green
Outdoor Roller Rink – 11:00am-11:00pm – Discovery Green
Houston Museum of Natural Science for Earth Science on Wheels: Dino Discovery – 2:00pm – Levy Park
Table Tennis Tournament – 3:00pm-5:00pm – Levy Park
Children's Bingo – 4:30pm – Levy Park
Bollywood/Bhangra Dance – 7:00pm – Levy Park
Friday, March 15, 2019:
Rodeo Houston
Xtreme Spring Break – Children's Museum of Houston
Spring (Break) into Asia! – Asia Society
Children's Story Hour – 10:00am – Hermann Park Centennial Gardens
Family Story Time and Craft – 10:00am – Levy Park
Fun on the Farm – 10:00am-5:00pm – Blessington Farms
HCCC Spring Break – 10:00am-5:00pm – Houston Center for Contempoary Craft
Spring Break at Rienzi – 10:00am-5:00pm – Rienzi
Houston Museum of Natural Science: Insects – 10:30am – Levy Park
Spring Break at the Museum – 11:00am-2:00pm – Museum of Fine Arts Houston
FUNomenal Spring Break – 11:00am-4:00pm – Discovery Green
Outdoor Roller Rink – 11:00am-11:00pm – Discovery Green
PAW Patrol Live: The Great Pirate Adventure – 11:00am & 6:00pm – Hobby Center (Look for affiliate discounts on Goldstar)
Connect 4 Tournament – 11:30am – Levy Park
Children's Bingo – 4:30pm – Levy Park
Rockets vs Suns – 7:00pm – Toyota Center
Saturday, March 16, 2019:
Rodeo Houston
Xtreme Spring Break – Children's Museum of Houston
HALS Public Train Rides – 9:00am-2:00pm – Zube Park
Fun on the Farm – 10:00am-5:00pm – Blessington Farms
Young Writer's Workshop – 10:30am – Discovery Green
Alexander and the Terrible, Horrible, No Good, Very Bad Day – 11:00am & 2:00pm – Main Street Theater at MATCH
Outdoor Roller Rink – 11:00am-11:00pm – Discovery Green
Young Audiences of Houston: Liz Spencer Drawing Outdoors Workshop – 1:00pm-2:00pm – Levy Park
Dynamo vs Whitecaps– 2:00pm – BBVA Compass Stadium
Superhero Saturdays – 4:00pm-6:00pm – Discovery Green Roller Rink
PAW Patrol Live: The Great Pirate Adventure – 6:00pm – Hobby Center (Look for affiliate discounts on Goldstar)
Flea by Night – 6:00pm-10:00pm – Discovery Green
Sunday, March 17, 2019:
Rodeo Houston
Xtreme Spring Break – Children's Museum of Houston
Fun on the Farm – 10:00am-5:00pm – Blessington Farms
Outdoor Roller Rink – 11:00am-9:00pm – Discovery Green
Sunday Family Zone – 1:00pm-4:00pm – Museum of Fine Arts Houston
St. Patrick's Day Family Friendly Festival – 1:00pm-6:00pm – Levy Park
PAW Patrol Live: The Great Pirate Adventure – 4:00pm – Hobby Center (Look for affiliate discounts on Goldstar)
Rockets vs Timberwolves – 8:00pm – Toyota Center
Monday, March 18, 2019:
Outdoor Roller Rink – 5:00pm-10:00pm – Discovery Green
Tuesday, March 19, 2019:
Outdoor Roller Rink – 5:00pm-10:00pm – Discovery Green
Wednesday, March 20, 2019:
Nature Storytime – 4:00pm – Nature Discovery Center
Outdoor Roller Rink – 5:00pm-10:00pm – Discovery Green
Thursday, March 21, 2019:
Free Museum Entry
Find a museum district restaurant HERE.
Outdoor Roller Rink – 5:00pm-10:00pm – Discovery Green
Friday, March 22, 2019:
Our Youngest Artists – 10:30am & 11:30am – Museum of Fine Arts Houston
Outdoor Roller Rink – 5:00pm-11:00pm – Discovery Green
Rockets vs Spurs – 7:00pm – Toyota Center
Saturday, March 23, 2019:
Fun on the Farm – 10:00am-5:00pm – Blessington Farms
Our Youngest Artists – 10:30am & 11:30am – Museum of Fine Arts Houston
Alexander and the Terrible, Horrible, No Good, Very Bad Day – 11:00am & 2:00pm – Main Street Theater at MATCH (11:00am Audio Described & ASL Interpreted)
Young Writer's Workshop – 10:30am – Discovery Green
Outdoor Roller Rink – 11:00am-11:00pm – Discovery Green
Art Car Visit and Author Book Reading – 11:30am-1:30pm – Contemporary Dental
Jr. Firefighter Weekends: Firefighter Portraits -12:00pm-12:30pm – Houston Fire Museum
Family Day : Sea Stories – 1:00pm-4:00pm – Houston Maritime Museum
Preschool Open House – 3:00pm & 4:00pm – Houston Ballet
Superhero Saturdays – 4:00pm-6:00pm – Discovery Green Roller Rink
Sunday, March 24, 2019:
Fun on the Farm – 10:00am-5:00pm – Blessington Farms
Kite Festival – 10:00am-5:00pm – Hermann Park
Outdoor Roller Rink – 11:00am-9:00pm – Discovery Green
Sunday Family Zone – 1:00pm-4:00pm – Museum of Fine Arts Houston
Monday, March 25, 2019:
Outdoor Roller Rink – 5:00pm-10:00pm – Discovery Green
Astros vs Pirates – 7:10pm -Minute Maid Park
Tuesday, March 26, 2019:
Astros vs Pirates – 1:10pm -Minute Maid Park
Outdoor Roller Rink – 5:00pm-10:00pm – Discovery Green
Wednesday, March 27, 2019:
Outdoor Roller Rink – 5:00pm-10:00pm – Discovery Green
Nature Storytime – 4:00pm – Nature Discovery Center
Thursday, March 28, 2019:
Free Museum Entry
Find a museum district restaurant HERE.
Outdoor Roller Rink – 5:00pm-10:00pm – Discovery Green
Rockets vs Nuggets – 7:00pm – Toyota Center
Friday, March 29, 2019:
Children's Story Hour – 10:00am – Hermann Park Centennial Gardens
Bayou City Art Festival – 10:00am-6:00pm – Memorial Park
Outdoor Roller Rink – 5:00pm-11:00pm – Discovery Green
Saturday, March 30, 2019:
Touch a Truck – 9:00am-1:00pm – Evelyn's Park
Fun on the Farm – 10:00am-5:00pm – Blessington Farms
Bayou City Art Festival – 10:00am-6:00pm – Memorial Park
Young Writer's Workshop – 10:30am – Discovery Green
Houston Children's Festival – 10:30am-6:30pm – City Hall
Outdoor Roller Rink – 11:00am-11:00pm – Discovery Green
Alexander and the Terrible, Horrible, No Good, Very Bad Day – 11:00am & 2:00pm – Main Street Theater at MATCH
Jr. Firefighter Weekends: Future Fire Trucks -12:00pm-12:30pm – Houston Fire Museum
Superhero Saturdays – 4:00pm-6:00pm – Discovery Green Roller Rink
Rockets vs Kings – 5:00pm – Toyota Center
Sunday, March 31, 2019:
Run for the Rose – 8:00am – NRG
Fun on the Farm – 10:00am-5:00pm – Blessington Farms
Bayou City Art Festival – 10:00am-6:00pm – Memorial Park
Houston Children's Festival – 10:30am-6:30pm – City Hall
Outdoor Roller Rink – 11:00am-9:00pm – Discovery Green
Sunday Family Zone – 1:00pm-4:00pm – Museum of Fine Arts Houston
Monday, April 1, 2019:
Outdoor Roller Rink – 5:00pm-10:00pm – Discovery Green
Tuesday, April 2, 2019:
Toddler Tuesday: Curious George – 10:30am – Discovery Green
MFAH Playdate – 10:45am – Museum of Fine Arts Houston
Outdoor Roller Rink – 5:00pm-10:00pm – Discovery Green
Wednesday, April 3, 2019:
Nature Storytime – 4:00pm – Nature Discovery Center
Outdoor Roller Rink – 5:00pm-10:00pm – Discovery Green
Thursday, April 4, 2019:
Free Museum Entry
Find a museum district restaurant HERE.
Outdoor Roller Rink – 5:00pm-10:00pm – Discovery Green
Anything Goes – 8:00pm – Miller Outdoor Theatre
Friday, April 5, 2019:
Little Artists – 10:30am – Museum of Fine Arts Houston
Outdoor Roller Rink – 5:00pm-11:00pm – Discovery Green
Rockets vs Knicks – 7:00pm – Toyota Center
Astros vs Athletics – 7:10pm -Minute Maid Park
Anything Goes – 8:00pm – Miller Outdoor Theatre
Saturday, April 6, 2019:
Bayou Greenway Day – 10:00am-3:00pm – Mason Park along Brays Bayou Greenway
Fun on the Farm – 10:00am-5:00pm – Blessington Farms
Little Artists – 10:30am – Museum of Fine Arts Houston
Young Writer's Workshop – 10:30am – Discovery Green
Outdoor Roller Rink – 11:00am-11:00pm – Discovery Green
Nuit Blanche Houston – 12:00pm-12:00am – Downtown Houston
April Pools Day – 2:00pm-5:00pm – Birds Barbershop
Superhero Saturdays – 4:00pm-6:00pm – Discovery Green Roller Rink
Secret Walls (Mural Artist Competition) – 6:00pm – Market Square Park
Astros vs Athletics – 6:10pm -Minute Maid Park
Anything Goes – 8:00pm – Miller Outdoor Theatre
Screen on the Green: Princess Bride – 8:30pm – Discovery Green
Sunday, April 7, 2019:
Fun on the Farm – 10:00am-5:00pm – Blessington Farms
Outdoor Roller Rink – 11:00am-9:00pm – Discovery Green
Sunday Family Zone – 1:00pm-4:00pm – Museum of Fine Arts Houston
Astros vs Athletics – 1:10pm -Minute Maid Park
Rockets vs Suns – 6:00pm – Toyota Center
Monday, April 8, 2019:
Outdoor Roller Rink – 5:00pm-10:00pm – Discovery Green
Astros vs Yankees – 6:10pm -Minute Maid Park
Tuesday, April 9, 2019:
Toddler Tuesday: Frog and the Wide World – 10:30am – Discovery Green
Outdoor Roller Rink – 5:00pm-10:00pm – Discovery Green
Astros vs Yankees – 7:00pm -Minute Maid Park
Wednesday, April 10, 2019:
Outdoor Roller Rink – 5:00pm-10:00pm – Discovery Green
Nature Storytime – 4:00pm – Nature Discovery Center
Astros vs Yankees – 6:40pm -Minute Maid Park
Thursday, April 11, 2019:
Free Museum Entry
Find a museum district restaurant HERE.
Outdoor Roller Rink – 5:00pm-10:00pm – Discovery Green
Art Car Sneak Peek – 6:00pm-11:00pm – Discovery Green
Friday, April 12, 2019:
Children's Story Hour – 10:00am – Hermann Park Centennial Gardens
Outdoor Roller Rink – 5:00pm-11:00pm – Discovery Green
Aurelio Martinez and the Garifuna Soul Band – 8:15pm – Miller Outdoor Theatre
Saturday, April 13, 2019:
Art Car Parade – Downtown Houston
Easter Eggstravaganza – 10:00am-5:00pm – Blessington Farms
Young Writer's Workshop– 10:30am – Discovery Green
Outdoor Roller Rink – 11:00am-11:00pm – Discovery Green
Blessing of the Animals & Evelyn's Bark – 12:00pm-3:00pm – Bellaire UMC & Evelyn's Park
Free Play Day – 12:00pm-4:00pm – Fire Museum of Houston
Dynamo vs Earthquakes– 2:00pm – BBVA Compass Stadium
Superhero Saturdays – 4:00pm-6:00pm – Discovery Green Roller Rink
SaberCats vs Seawolves – 5:00pm – Aveva Stadium
Houston's Got Bollywood – 8:15pm – Miller Outdoor Theatre
Sunday, April 14, 2019:
Easter Eggstravaganza – 10:00am-5:00pm – Blessington Farms
Outdoor Roller Rink – 11:00am-9:00pm – Discovery Green
Earth Day – 12:00pm-5:00pm – Discovery Green
Goosebumps – 12:30pm & 3:30pm – Main Street Theater/MATCH
Sunday Family Zone – 1:00pm-4:00pm – Museum of Fine Arts Houston
Bayou Bend & Rienzi Family Day – 1:00pm-5:00pm – Bayou Bend and Rienzi
Dash vs Reign FC – 5:00pm – BBVA Compass Stadium
Monday, April 15, 2019:
Outdoor Roller Rink – 5:00pm-10:00pm – Discovery Green
Tuesday, April 16, 2019:
Toddler Tuesday: Max and Ruby's Bedtime – 10:30am – Discovery Green
Outdoor Roller Rink – 5:00pm-10:00pm – Discovery Green
Wednesday, April 17, 2019:
Nature Storytime – 4:00pm – Nature Discovery Center
Outdoor Roller Rink – 5:00pm-10:00pm – Discovery Green
Thursday, April 18, 2019:
Free Museum Entry
Find a museum district restaurant HERE.
Outdoor Roller Rink – 5:00pm-10:00pm – Discovery Green
Friday, April 19, 2019:
Children's Story Hour – 10:00am – Hermann Park Centennial Gardens
Easter Eggstravaganza – 10:00am-5:00pm – Blessington Farms
Our Youngest Artists – 10:30am & 11:30am – Museum of Fine Arts Houston
Goosebumps – 11:00am & 2:00pm – Main Street Theater/MATCH
Outdoor Roller Rink – 5:00pm-11:00pm – Discovery Green
Mamma Mia, Here We Go Again – 8:00pm – Miller Outdoor Theatre
Saturday, April 20, 2019:
Easter Egg Hunt – 9:30am-12:00pm – Lakewood Church
Puppies for Breakfast – 10:00am-2:00pm – Market Square Park
HobbyFest 2019 – 10:00am-4:00pm – 8402 Nelms St, Houston, TX 77061-4126
Easter Eggstravaganza – 10:00am-5:00pm – Blessington Farms
Young Writer's Workshop – 10:30am – Discovery Green
Our Youngest Artists – 10:30am & 11:30am – Museum of Fine Arts Houston
Springworld International Festival – 10:30am-5:00pm – Discovery Green
Outdoor Roller Rink – 11:00am-11:00pm – Discovery Green
Superhero Saturdays – 4:00pm-6:00pm – Discovery Green Roller Rink
Incredible India – 8:15pm – Miller Outdoor Theatre
Sunday, April 21, 2019:
Easter in Hermann Park – 8:00am-10:00am – Hermann Park (Reservations Required)
Outdoor Roller Rink – 11:00am-9:00pm – Discovery Green
Sunday Family Zone – 1:00pm-4:00pm – Museum of Fine Arts Houston
Monday, April 22, 2019:
Astros vs Twins – 7:10pm -Minute Maid Park
Tuesday, April 23, 2019:
Toddler Tuesday: The Owl who was Afraid of the Dark – 10:30am – Discovery Green
Astros vs Twins – 7:10pm -Minute Maid Park
Wednesday, April 24, 2019:
Moving Myths: Storytelling Through Dance – 11:00am – Miller Outdoor Theatre
Nature Storytime – 4:00pm – Nature Discovery Center
Astros vs Twins – 7:10pm -Minute Maid Park
Thursday, April 25, 2019:
Free Museum Entry
Find a museum district restaurant HERE.
Barrel of Monkeys Story Time – 10:00am – Second City Indoor Kids Playground
Rhyme and Reason: A Celebration of Black History – 11:00am – Miller Outdoor
Skeeters vs Blue Crabs – 7:05pm – Constellation Field
Astros vs Indians – 7:10pm -Minute Maid Park
Friday, April 26, 2019:
Children's Story Hour – 10:00am – Hermann Park Centennial Gardens
Wings of Courage – 11:00am – Miller Outdoor
Skeeters vs Blue Crabs – 7:05pm – Constellation Field
Astros vs Indians – 7:10pm -Minute Maid Park
Wonder Woman – 7:30pm – Levy Park
Darlene Love Concert – 8:15pm – Miller Outdoor
Saturday, April 27, 2019:
BEATS & BEETS: Garden Party! – 10:00am-1:00pm – TWEF Urban Garden
Fun on the Farm – 10:00am-5:00pm – Blessington Farms
Goosebumps – 11:00am & 2:00pm – Main Street Theater/MATCH
Earth Day Picnic in the Park – 11:00am-3:00pm – Evelyn's Park
Young Writer's Workshop – 10:30am – Discovery Green
Lounge on the Lawn – 12:00am-8:00pm – Midtown Park
Family Day : Wonders of Water – 1:00pm-4:00pm – Houston Maritime Museum
Astros vs Indians – 3:05pm -Minute Maid Park
Skeeters vs Blue Crabs – 6:05pm – Constellation Field
Doomsday Wrestling LIVE – 7:00pm – Market Square Park
Dynamo vs Crew– 7:30pm – BBVA Compass Stadium
East Meets West – 8:15pm – Miller Outdoor
Sunday, April 28, 2019:
Fun on the Farm – 10:00am-5:00pm – Blessington Farms
Sunday Streets – 12:00pm-4:00pm – Midtown
Sunday Family Zone – 1:00pm-4:00pm – Museum of Fine Arts Houston
Skeeters vs Blue Crabs – 2:05pm – Constellation Field
Dash vs Courage – 5:00pm – BBVA Compass Stadium
SaberCats vs Legion – 6:00pm – Aveva Stadium
Astros vs Indians – 6:05pm -Minute Maid Park
Monday, April 29, 2019:
Beauty and the Beast – 11:00am – Miller Outdoor
Skeeters vs Blue Crabs – 7:05pm – Constellation Field
Tuesday, April 30, 2019:
Rainard School Open House – 8:30am & 11:00am – Rainard
Toddler Tuesday: Fancy Nancy – 10:30am – Discovery Green
Beauty and the Beast – 11:00am – Miller Outdoor
Stu Gibbs will discuss and sign SPY SCHOOL BRITISH INVASION – 5:00pm – Blue Willow Bookshop
Skeeters vs Blue Crabs – 7:05pm – Constellation Field
Wednesday, May 1, 2019:
Skeeters vs Blue Crabs – 11:05am – Constellation Field
Nature Storytime – 4:00pm – Nature Discovery Center
Thursday, May 2, 2019:
Free Museum Entry
Find a museum district restaurant HERE
Coexistence Spoken Word Performance – 11:00am – Miller Outdoor
League City Music Fest & BBQ Cook-off – 4:00pm-10:00pm – Walter Hall Park
Friday, May 3, 2019:
Children's Story Hour – 10:00am – Hermann Park Centennial Gardens
League City Music Fest & BBQ Cook-off – 3:00pm-12:00am – Walter Hall Park
Puebla: The Story of Cinco de Mayo – 7:30pm – Wortham Center
Flor de Toloache – 8:00pm – Miller Outdoor
Saturday, May 4, 2019:
Fun on the Farm – 10:00am-5:00pm – Blessington Farms
Heartmade Art Market – 10:00am-5:00pm – Main Street Square Downtown
League City Music Fest & BBQ Cook-off – 10:00am-1:00am – Walter Hall Park
Young Writer's Workshop – 10:30am – Discovery Green
Hands On Houston: Bamboo Bee Houses – 11:00am-3:00pm – Houston Museum of Contemporary Craft
Goosebumps – 11:00am & 2:00pm – Main Street Theater/MATCH
Dynamo vs Dallas– 3:00pm – BBVA Compass Stadium
HISD Fine Arts Extravaganza – 8:00pm – Miller Outdoor
Screen on the Green: A Wrinkle in Time – 8:45pm – Discovery Green
Sunday, May 5, 2019:
Fun on the Farm – 10:00am-5:00pm – Blessington Farms
Big Undies Record Breaker and Fundraiser – 12:00pm-3:30pm – The Zone, 10371 Stella Link Road
League City Music Fest & BBQ Cook-off – 12:00pm-5:00pm – Walter Hall Park
Cinco de Mayo with HSPVA – 3:00pm-5:00pm – Discovery Green
Dash vs Pride – 5:00pm – BBVA Compass Stadium
Cinco de Mayo – 8:00pm – Miller Outdoor
Monday, May 6, 2019:
Astros vs Royals – 7:10pm -Minute Maid Park
Elixir of Love – 11:00am – Miller Outdoor
Tuesday, May 7, 2019:
Toddler Tuesday: The Rainbow Fish – 10:30am – Discovery Green
Elixir of Love – 11:00am – Miller Outdoor
Astros vs Royals – 7:10pm -Minute Maid Park
Wednesday, May 8, 2019:
Elixir of Love – 11:00am – Miller Outdoor
Nature Storytime – 4:00pm – Nature Discovery Center
Astros vs Royals – 7:10pm -Minute Maid Park
Thursday, May 9, 2019:
Free Museum Entry
Find a museum district restaurant HERE.
Barrel of Monkeys Story Time – 10:00am – Second City Indoor Kids Playground
Astros vs Royals – 7:10pm -Minute Maid Park
Friday, May 10, 2019:
Children's Story Hour – 10:00am – Hermann Park Centennial Gardens
Comicpalooza – 12:00pm-8:00pm – George R. Brown
Skeeters vs Ducks – 7:05pm – Constellation Field
Astros vs Royals – 7:10pm -Minute Maid Park
Bella Gaia: A Beautiful Earth – 8:00pm – Miller Outdoor Theatre
Saturday, May 11, 2019:
Fun on the Farm – 10:00am-5:00pm – Blessington Farms
Comicpalooza – 10:00am-7:00pm – George R. Brown
Young Writer's Workshop – 10:30am – Discovery Green
Goosebumps – 11:00am & 2:00pm – Main Street Theater/MATCH
AsiaFest – 11:00am-5:00pm – Asia Society of Texas
Free Play Day – 12:00pm-4:00pm – Fire Museum of Houston
Skeeters vs Ducks – 6:05pm – Constellation Field
SaberCats vs Raptors – 7:00pm – Aveva Stadium
Astros vs Royals – 7:10pm -Minute Maid Park
Stargazing with Houston Astronomical Society – 8:00pm-10:00pm – Discovery Green
Simon and Garfunkel: Live in Central Park – 8:00pm – Miller Outdoor Theatre
Sunday, May 12, 2019:
Mother's Day at Hermann Park – 8:30am-10:00am – Hermann Park (Reservations Required)
Fun on the Farm – 10:00am-5:00pm – Blessington Farms
Comicpalooza – 10:00am-5:00pm – George R. Brown
Astros vs Royals – 1:10pm -Minute Maid Park
Skeeters vs Ducks – 2:05pm – Constellation Field
Monday, May 13, 2019:
Skeeters vs Revolution – 7:05pm – Constellation Field
Tuesday, May 14, 2019:
Rainard School Open House – 8:30am & 11:00am – Rainard
Toddler Tuesday: The Rainbow Fish – 10:30am – Discovery Green
Skeeters vs Revolution – 11:05am – Constellation Field
Wednesday, May 15, 2019:
Nature Storytime – 4:00pm – Nature Discovery Center
Skeeters vs Revolution – 7:05pm – Constellation Field
Dynamo vs Timbers– 7:30pm – BBVA Compass Stadium
Thursday, May 16, 2019:
Free Museum Entry
Find a museum district restaurant HERE.
Skeeters vs Revolution – 7:05pm – Constellation Field
Friday, May 17, 2019:
Children's Story Hour – 10:00am – Hermann Park Centennial Gardens
Red Bull BC One Camp – 5:30pm-10:00pm – Warehouse Live
Skeeters vs Revolution – 7:05pm – Constellation Field
La Boheme – 8:00pm – Miller Outdoor Theatre
Silent Film/Live Music at Discovery Green – 8:00pm – Discovery Green
Saturday, May 18, 2019:
Books Alive! 10th Annual Children's Book Celebration – 10:00am-3:00pm – Central Library
Fun on the Farm – 10:00am-5:00pm – Blessington Farms
Young Writer's Workshop – 10:30am – Discovery Green
Houston Family MOM.ME Market – 11:00am-4:00pm – Evelyn's Park
Red Bull BC One Camp – 11:00am-9:00pm – Warehouse Live
Skeeters vs Revolution – 6:05pm – Constellation Field
Dynamo vs DC United– 7:30pm – BBVA Compass Stadium
La Boheme – 8:00pm – Miller Outdoor Theatre
Sunday, May 19, 2019:
Fun on the Farm – 10:00am-5:00pm – Blessington Farms
Red Bull BC One Camp – 11:00am-8:30pm – Warehouse Live
Sunday Streets – 12:00pm-4:00pm – Alief
Skeeters vs Revolution – 2:05pm – Constellation Field
Dash vs Red Stars – 5:00pm – BBVA Compass Stadium
Monday, May 20, 2019:
Astros vs White Sox – 7:10pm -Minute Maid Park
Tuesday, May 21, 2019:
Toddler Tuesday: Dreamers – 10:30am – Discovery Green
Astros vs White Sox – 7:10pm -Minute Maid Park
Wednesday, May 22, 2019:
Nature Storytime – 4:00pm – Nature Discovery Center
Astros vs White Sox – 7:10pm -Minute Maid Park
Thursday, May 23, 2019:
Free Museum Entry
Find a museum district restaurant HERE.
Astros vs White Sox – 7:00pm -Minute Maid Park
Dancin' in the Street, Motown and More Revue – 8:15pm – Miller Outdoor Theatre
Friday, May 24, 2019:
Children's Story Hour – 10:00am – Hermann Park Centennial Gardens
Astros vs Red Sox – 7:10pm -Minute Maid Park
Dancin' in the Street, Motown and More Revue – 8:15pm – Miller Outdoor Theatre
Saturday, May 25, 2019:
Fun on the Farm – 10:00am-5:00pm – Blessington Farms
Young Writer's Workshop – 10:30am – Discovery Green
SaberCats vs Austin Elite – 5:00pm – Aveva Stadium
Astros vs Red Sox – 6:15pm -Minute Maid Park
Dancin' in the Street, Motown and More Revue – 8:15pm – Miller Outdoor Theatre
Sunday, May 26, 2019:
Fun on the Farm – 10:00am-5:00pm – Blessington Farms
Astros vs Red Sox – 1:00pm -Minute Maid Park
Dancin' in the Street, Motown and More Revue – 8:15pm – Miller Outdoor Theatre
Monday, May 27, 2019:
Astros vs Cubs – 1:10pm -Minute Maid Park
Skeeters vs Patriots – 7:05pm – Constellation Field
Tuesday, May 28, 2019:
Toddler Tuesday: The Wonderful Things You Will Be – 10:30am – Discovery Green
Skeeters vs Patriots – 7:05pm – Constellation Field
Astros vs Cubs – 7:10pm -Minute Maid Park
Wednesday, May 29, 2019:
Moving Myths: Storytelling Through Dance – 11:00am – Miller Outdoor Theatre
Nature Storytime – 4:00pm – Nature Discovery Center
Skeeters vs Patriots – 7:05pm – Constellation Field
Astros vs Cubs – 7:10pm -Minute Maid Park
Thursday, May 30, 2019:
Free Museum Entry
Find a museum district restaurant HERE.
Skeeters vs Patriots – 7:05pm – Constellation Field
Friday, May 31, 2019:
Children's Story Hour – 10:00am – Hermann Park Centennial Gardens
Skeeters vs Patriots -6:35pm – Constellation Field
Sizzling Summer Dance – 8:30pm – Miller Outdoor Theatre
Saturday, June 1, 2019:
Fun on the Farm – 10:00am-5:00pm – Blessington Farms
Young Writer's Workshop – 10:30am – Discovery Green
Hands On Houston: Personal Piñatas – 11:00am-3:00pm – Houston Museum of Contemporary Craft
Skeeters vs Patriots – 6:05pm – Constellation Field
Dynamo vs Sporting– 7:30pm – BBVA Compass Stadium