Spring Break 2019: Things to do in Houston, with kids, March 8-17, 2019!
Spring Break!  If you will be in Houston for the week, there is plenty to do around town!
See the list below… and we'll add more events as they pop up!
This event list is brought to us by Children's Memorial Hermann!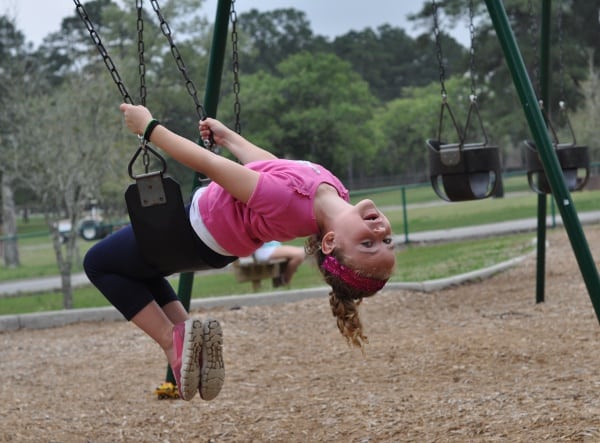 Quick Links:
Rodeo Houston 2019: Beat the Crowds & Save Money
Top 10 Kid Friendly Restaurants in Houston
Explore Houston Like an Insider
Houston Parks
Texas Roadtrips
Full Events List:
Friday, March 8, 2019:
Rodeo Houston
Children's Story Hour – 10:00am – Hermann Park Centennial Gardens
Outdoor Roller Rink – 5:00pm-11:00pm – Discovery Green
Rockets vs 76ers – 7:00pm – Toyota Center
Saturday, March 9, 2019:
Rodeo Houston
Xtreme Spring Break – Children's Museum of Houston
Fun on the Farm – 10:00am-5:00pm – Blessington Farms
Young Writer's Workshop – 10:30am – Discovery Green
Schoolhouse Rock Live! – 11:00am & 2:00pm – Main Street Theater at MATCH (11:00am is ASL Shadow Interpreted Performance)
Outdoor Roller Rink – 11:00am-11:00pm – Discovery Green
Free Play Day – 12:00pm-4:00pm – Fire Museum of Houston
Dynamo vs Impact– 4:00pm – BBVA Compass Stadium
Superhero Saturdays – 4:00pm-6:00pm – Discovery Green Roller Rink
Stargazing with Houston Astronomical Society – 6:30pm-8:30pm – Discovery Green
Sunday, March 10, 2019:
Rodeo Houston
Xtreme Spring Break – Children's Museum of Houston
Fun on the Farm – 10:00am-5:00pm – Blessington Farms
Outdoor Roller Rink – 11:00am-11:00pm – Discovery Green
Sunday Family Zone – 1:00pm-4:00pm – Museum of Fine Arts Houston
Monday, March 11, 2019:
Rodeo Houston
Xtreme Spring Break – Children's Museum of Houston
Spring (Break) into Asia! – Asia Society
Family Story Time and Craft – 10:00am – Levy Park
Fun on the Farm – 10:00am-5:00pm – Blessington Farms
HCCC Spring Break – 10:00am-5:00pm – Houston Center for Contempoary Craft
Spring Break at Rienzi – 10:00am-5:00pm – Rienzi
Houston Museum of Natural Science: Energy – 10:30am – Levy Park
Spring Break at the Museum – 11:00am-2:00pm – Museum of Fine Arts Houston
FUNomenal Spring Break – 11:00am-4:00pm – Discovery Green
Connect 4 Tournament – 11:30am – Levy Park
Schoolhouse Rock Live! – 11:00am & 2:00pm – Main Street Theater at MATCH (2:00pm is Audio Described Performance)
Children's Bingo – 4:30pm – Levy Park
Rockets vs Hornets – 7:00pm – Toyota Center
Tuesday, March 12, 2019:
Rodeo Houston
Xtreme Spring Break – Children's Museum of Houston
Spring (Break) into Asia! – Asia Society
Family Story Time and Craft – 10:00am – Levy Park
Fun on the Farm – 10:00am-5:00pm – Blessington Farms
HCCC Spring Break – 10:00am-5:00pm – Houston Center for Contempoary Craft
Spring Break at Rienzi – 10:00am-5:00pm – Rienzi
Spring Break at the Museum – 11:00am-2:00pm – Museum of Fine Arts Houston
Schoolhouse Rock Live! – 11:00am & 2:00pm – Main Street Theater at MATCH (11:00am is Sensory Friendly)
FUNomenal Spring Break – 11:00am-4:00pm – Discovery Green
Outdoor Roller Rink – 11:00am-11:00pm – Discovery Green
Houston Museum of Natural Science: Bugs on Wheels, Dazzling Defenses – 2:00pm – Levy Park
Table Tennis Tournament – 3:00pm – Levy Park
Children's Bingo – 4:30pm – Levy Park
Wednesday, March 13, 2019:
Rodeo Houston
Xtreme Spring Break – Children's Museum of Houston
Spring (Break) into Asia! – Asia Society
Family Story Time and Craft – 10:00am – Levy Park
Fun on the Farm – 10:00am-5:00pm – Blessington Farms
HCCC Spring Break – 10:00am-5:00pm – Houston Center for Contempoary Craft
Spring Break at Rienzi – 10:00am-5:00pm – Rienzi
Houston Museum of Natural Science: Oceans – 10:30am – Levy Park
Alexander and the Terrible, Horrible, No Good, Very Bad Day – 11:00am & 2:00pm – Main Street Theater at MATCH
Spring Break at the Museum – 11:00am-2:00pm – Museum of Fine Arts Houston
FUNomenal Spring Break – 11:00am-4:00pm – Discovery Green
Outdoor Roller Rink – 11:00am-11:00pm – Discovery Green
Connect 4 Tournament – 11:30am – Levy Park
Nature Storytime – 4:00pm – Nature Discovery Center
Children's Bingo – 4:30pm – Levy Park
Rockets vs Warriors – 8:30pm – Toyota Center
Thursday, March 14, 2019:
Rodeo Houston
Free Museum Entry
Find a museum district restaurant HERE
Xtreme Spring Break – Children's Museum of Houston
Spring (Break) into Asia! – Asia Society
Houston Public Library Family Story Time and Craft – 10:00am – Levy Park
Fun on the Farm – 10:00am-5:00pm – Blessington Farms
HCCC Spring Break – 10:00am-5:00pm – Houston Center for Contempoary Craft
Spring Break at Rienzi – 10:00am-5:00pm – Rienzi
Alexander and the Terrible, Horrible, No Good, Very Bad Day – 11:00am & 2:00pm – Main Street Theater at MATCH
Spring Break at the Museum – 11:00am-2:00pm – Museum of Fine Arts Houston
FUNomenal Spring Break – 11:00am-4:00pm – Discovery Green
Outdoor Roller Rink – 11:00am-11:00pm – Discovery Green
Houston Museum of Natural Science for Earth Science on Wheels: Dino Discovery – 2:00pm – Levy Park
Table Tennis Tournament – 3:00pm-5:00pm – Levy Park
Children's Bingo – 4:30pm – Levy Park
Bollywood/Bhangra Dance – 7:00pm – Levy Park
Friday, March 15, 2019:
Rodeo Houston
Xtreme Spring Break – Children's Museum of Houston
Spring (Break) into Asia! – Asia Society
Children's Story Hour – 10:00am – Hermann Park Centennial Gardens
Family Story Time and Craft – 10:00am – Levy Park
Fun on the Farm – 10:00am-5:00pm – Blessington Farms
HCCC Spring Break – 10:00am-5:00pm – Houston Center for Contempoary Craft
Spring Break at Rienzi – 10:00am-5:00pm – Rienzi
Houston Museum of Natural Science: Insects – 10:30am – Levy Park
Alexander and the Terrible, Horrible, No Good, Very Bad Day – 11:00am & 2:00pm – Main Street Theater at MATCH
Spring Break at the Museum – 11:00am-2:00pm – Museum of Fine Arts Houston
FUNomenal Spring Break – 11:00am-4:00pm – Discovery Green
Outdoor Roller Rink – 11:00am-11:00pm – Discovery Green
Connect 4 Tournament – 11:30am – Levy Park
Children's Bingo – 4:30pm – Levy Park
Rockets vs Suns – 7:00pm – Toyota Center
Saturday, March 16, 2019:
Rodeo Houston
Xtreme Spring Break – Children's Museum of Houston
HALS Public Train Rides – 9:00am-2:00pm – Zube Park
Fun on the Farm – 10:00am-5:00pm – Blessington Farms
Young Writer's Workshop – 10:30am – Discovery Green
Alexander and the Terrible, Horrible, No Good, Very Bad Day – 11:00am & 2:00pm – Main Street Theater at MATCH
Outdoor Roller Rink – 11:00am-11:00pm – Discovery Green
St. Patrick's Day Parade – 12:00pm – Downtown Houston
Young Audiences of Houston: Liz Spencer Drawing Outdoors Workshop – 1:00pm-2:00pm – Levy Park
Dynamo vs Whitecaps– 2:00pm – BBVA Compass Stadium
Superhero Saturdays – 4:00pm-6:00pm – Discovery Green Roller Rink
Flea by Night – 6:00pm-10:00pm – Discovery Green
Sunday, March 17, 2019:
Rodeo Houston
Xtreme Spring Break – Children's Museum of Houston
Fun on the Farm – 10:00am-5:00pm – Blessington Farms
Outdoor Roller Rink – 11:00am-9:00pm – Discovery Green
Sunday Family Zone – 1:00pm-4:00pm – Museum of Fine Arts Houston
St. Patrick's Day Family Friendly Festival – 1:00pm-6:00pm – Levy Park
Rockets vs Timberwolves – 8:00pm – Toyota Center