MasterChef Junior Now Casting in Houston… February 23, 2019!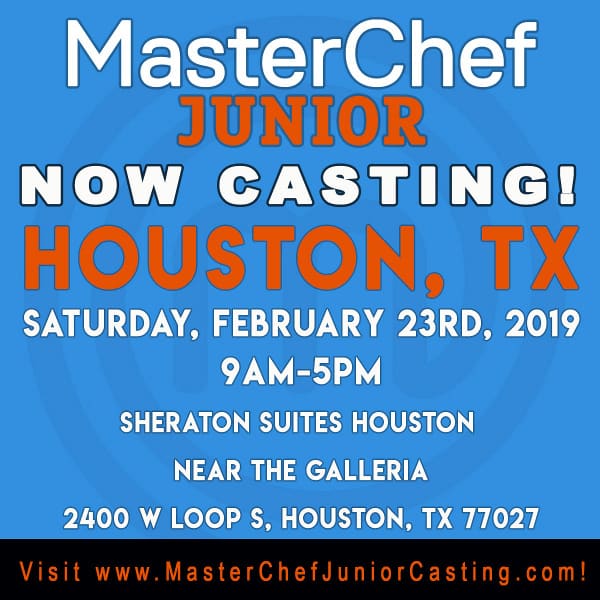 MasterChef Junior
is on a search for the most talented home cooks in America ages 8-13 years of age and they will be having an open casting call in HOUSTON on FEBRUARY 23RD from 9AM-5PM at the Sheraton Suites Houston Near the Galleria, 2400 W Loop S, Houston, TX 77027!
To pre-register and get the latest details, visit www.MasterChefJuniorCasting.com!