Things to do in Houston today, and this holiday weekend, with kids! December 20, 21, 22, 23, 24, 25, 26, 2018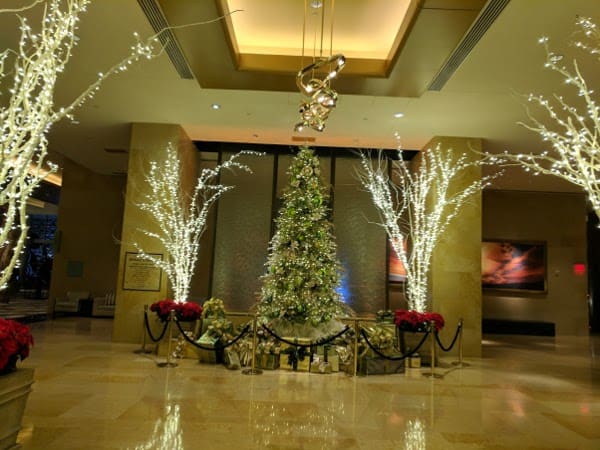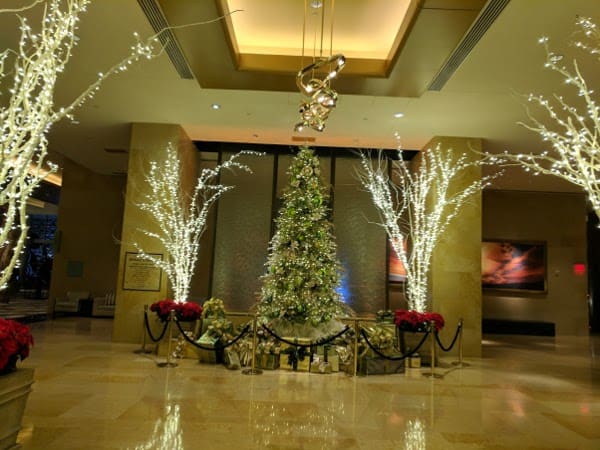 Make plans for a great holiday weekend, in Houston, with kids!
Skate on the ICE at Discovery Green… and Skate with Santa on Saturday.  There is a ICE Box for toddlers and a big rink for everyone else.
Go to the Christmas Village at Bayou Bend. Cross the big lit up suspension bridge and to find thousands of lights and activities for all ages throughout the 14-acre estate.  Or go to Zoo Lights at the Houston Zoo,  the Magical Winter Lights at Gulf Greyhound Park or Sugar Land Holiday Lights at Constellation Field.
Watch Mr. Popper's Penguins by Main Street Theater at MATCH.  This show is perfect for families!
For the full list of things to do, look below.
Things to Do Any Day:
All the holiday shows, lights and festivals!
Full list of things to do in Houston, with kids, November 2 – January 7
This is the time to visit Discovery Green… ICE, Art & Giant Gingerbread!
Magical Winter Lights in La Marque… Now through January 6, 2019!
Houston Zoo Lights 2018: Beat the Crowds & Save Money at Houston's Popular Holiday Event!
Sugar Land Holiday Lights… Now through January 1, 2019!
Trains Over Texas at the Houston Museum of Natural Science
Schlitterbahn Galveston Indoor Waterpark… Play All Day without the Summertime Crowds!
Good Places to Take Family Photos in Houston
Discount Tickets to Houston Holiday Shows for 2018!
FREE Indoor Playplaces around Houston – There are a lot of FREE indoor places to play… with no memberships required!
Find a New Houston Area Park!
Houston Citywide Map: Things to do in Houston, with kids
Texas Roadtrips – Pack up the family and head towards Austin, San Antonio, Corpus Christi or Dallas… and stop at these parent recommended spots!
Thursday, December 20, 2018:
Free Museum Entry
Find a museum district restaurant HERE.
Storytime at the Trains – Second Baptist Cypress
Festival of Lights – 10:00am-9:00pm – Moody Gardens (Value Day)
Zoo Lights – 5:00pm-10:00pm – Houston Zoo
ICE – 5:00pm-10:00pm – Discovery Green
Magical Winter Lights – 5:00pm-10:00pm – Gulf Greyhound Park
Holiday Market – 5:00pm-10:00pm –  Hermann Park (by Kinder Station)
Christmas Village at Bayou Bend – 5:30pm-9:00pm – Bayou Bend
Sugar Land Holiday Lights – 6:00pm-9:00pm – Constellation Field
Santa's Wonderland– 6:00pm-11:00pm – College Station
Christmas Train– 6:30pm-9:30pm – Alvin
Polar Express – 7:00pm – Discovery Green
A Christmas Carol – A Ghost Story of Christmas – 7:30pm – Alley Theatre (Save 20% with Discount Code SNOW)
The Nutcracker– 7:30pm – Wortham Theater
Disney's Beauty and the Beast– 7:30pm – Theater Under the Stars
Potted Potter – The Unauthorized Harry Experience – A Parody by Dan and Jeff – 7:30pm – Hobby Center (Look for discount tickets HERE!)
Friday, December 21, 2018:
Festival of Lights – 10:00am-11:00pm – Moody Gardens
Our Youngest Artists – 10:30am & 11:30am – Museum of Fine Arts Houston
Mr. Popper's Penguins – 11:00am & 2:00pm – Main Street Theater at MATCH
ICE – 11:00am-10:00pm – Discovery Green
Trans-Siberian Orchestra– 3:30pm & 8:00pm – Toyota Center
Ride the Holiday Train – 5:00pm-7:00pm –  Hermann Park Kinder Station (Hours change, check pagefor extended hours.)
Zoo Lights – 5:00pm-11:00pm – Houston Zoo
Magical Winter Lights – 5:00pm-10:00pm – Gulf Greyhound Park
Holiday Market – 5:00pm-10:00pm –  Hermann Park (by Kinder Station)
Christmas Village at Bayou Bend – 5:30pm-10:00pm – Bayou Bend
Sugar Land Holiday Lights – 6:00pm-10:00pm – Constellation Field
Christmas Train– 6:00pm-10:00pm – Alvin
Santa's Wonderland– 6:00pm-12:00am – College Station
A Christmas Carol – A Ghost Story of Christmas – 7:30pm – Alley Theatre (Save 20% with Discount Code SNOW)
The Nutcracker–  7:30pm – Wortham Theater
Potted Potter – The Unauthorized Harry Experience – A Parody by Dan and Jeff – 7:30pm – Hobby Center (Look for discount tickets HERE!)
Disney's Beauty and the Beast– 8:00pm – Theater Under the Stars
Saturday, December 22, 2018:
[Click HERE… for things to do Saturday through Wednesday!]