Things to do in Houston today, and this weekend, with kids! November 8, 9, 10, 11, 12, 13, 14, 2018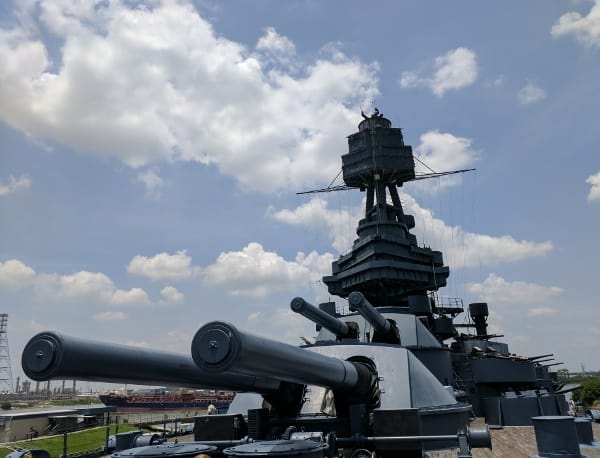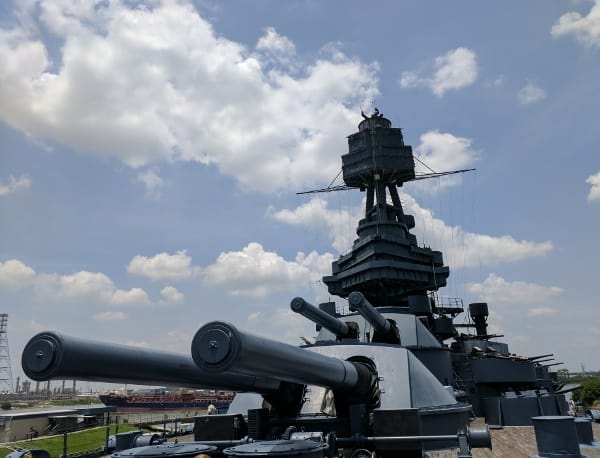 Plan out your weekend in Houston, with kids!
This weekend you can get Free Admission at Battleship Texas and you can attend the Children's Festival: Sesame Street Live! C is for Celebration at The Cynthia Woods Mitchell Pavilion.
Take the kids to Mr. Popper's Penguins by Main Street Theater at MATCH.  One show is audio described and the other is sensory friendly.
Or get the holidays started with the Lights Celebration at Memorial City Mall.  The winter wonderland will have music, Cirque La Vie and lights!
For the full list of things to do, look below.
Things to Do Any Day:
Fall Festivals and Farms!
Plan ahead for the holidays!  Here are all the shows, lights and festivals!
FREE Indoor Playplaces around Houston – There are a lot of FREE indoor places to play… with no memberships required!
Find a New Houston Area Park!
Houston Citywide Map: Things to do in Houston, with kids
Texas Roadtrips – Pack up the family and head towards Austin, San Antonio, Corpus Christi or Dallas… and stop at these parent recommended spots!
Thursday, November 8, 2018:
Free Museum Entry – Museum District
Find a museum district restaurant HERE.
Houston Ballet Nutcracker Market – 10:00am-8:00pm – NRG Center
Friday, November 9, 2018:
Houston Ballet Nutcracker Market – 10:00am-8:00pm – NRG Center
Santa's Wonderland– 6:00pm-12:00am – College Station
Animaniacs in Concert – 7:30pm – Miller Outdoor Theatre
Saturday, November 10, 2018:
Texas Renaissance Festival –Todd Mission, Texas
Martyn Farm Harvest Festival – 10:00am-4:00pm – Armand Bayou Nature Center
Children's Festival: Sesame Street Live! C is for Celebration – 10:00am-5:00pm – The Cynthia Woods Mitchell Pavilion
Free Admission to Battleship Texas – 10:00am-5:00pm – Battleship Texas
Houston Ballet Nutcracker Market – 10:00am-6:00pm – NRG Center
Young Writers Workshop – 10:30am – Discovery Green
HPL Express Craft: Lego Mania – 11:30am – Discovery Green
STEM Saturdays – 12:30pm – Discovery Green
The Bonfire Texas Music Festival – Gone to the Dogs! – 2:00pm-9:00pm – BlissWood Bed and Breakfast Ranch
Santa's Wonderland– 3:00pm-12:00am – College Station
A Musical Salute to Veterans – 7:00pm – Miller Outdoor Theatre
Memorial City Lights Celebration – 4:30pm-10:00pm – Memorial City Mall
Sunday, November 11, 2018:
Freebies for Vets
Free Entrance to Texas State Parks – All Texas State Parks
Texas Renaissance Festival –Todd Mission, Texas
Martyn Farm Harvest Festival – 10:00am-4:00pm – Armand Bayou Nature Center
Free Admission to Battleship Texas – 10:00am-5:00pm – Battleship Texas
Houston Ballet Nutcracker Market – 10:00am-5:00pm – NRG Center
Mr. Popper's Penguins – 12:30pm & 3:30pm – Main Street Theater at MATCH (12:30pm is Audio Described, 3:30pm is Sensory Friendly)
Children's Festival: Sesame Street Live! C is for Celebration – 12:00pm-5:00pm – The Cynthia Woods Mitchell Pavilion
Sunday Family Zone – 1:00pm-4:00pm – Museum of Fine Arts Houston
My First Music Lesson – 3:00pm – Discovery Green
Santa's Wonderland– 3:00pm-11:00pm – College Station
Free Train Ride for Veterans – 10:00am-5:00pm – Hermann Park Kinder Station
Contemporary World Festival – 6:00pm – Discovery Green
Rockets vs Pacers – 6:00pm – Toyota Center
The Fun Show with Cat and Nat (Moms Night Out) – 7:00pm – Revention Music Center
Monday, November 12, 2018:
Freebies for Vets
Santa's Wonderland– 6:00pm-11:00pm – College Station
Tuesday, November 13, 2018:
Young Women Energized! – 5:00pm-9:00pm – Morris Cultural Arts Center
Santa's Wonderland– 6:00pm-11:00pm – College Station
Wednesday, November 14, 2018:
Santa's Wonderland– 6:00pm-11:00pm – College Station
Inner City Nutcracker – 7:00pm – Miller Outdoor Theatre
Looking for more to do in your part of town? Check out…
365 Things to Do in Houston for grown-up things to do.
Fun2Go Misters for things to do near Humble.
Mac Kid SW Houston for things to do in SW Houston, Missouri City, Sugar Land.
Woodlands Mommy for things to do around The Woodlands.
Gish Picks… Curated Culture for Kids and Adults