Give Away: Tickets to the Nutcracker Market Cruising into Christmas!
This year's 38th Annual Nutcracker Market, Cruising into Christmas, is just one week away… and we have tickets to give away!!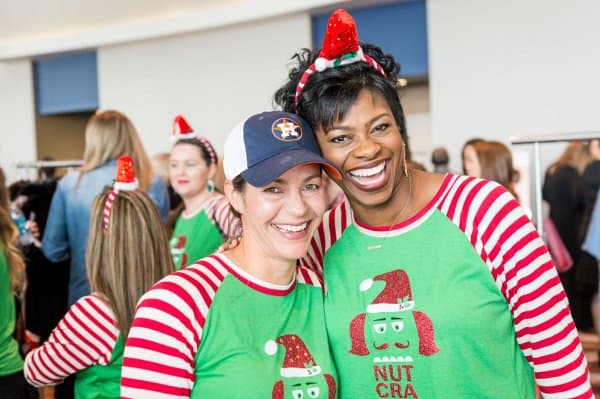 This is an event I go to with my mom. It is very popular, it gets really crowded and no strollers are allowed. Kids can come… but it's really meant for adults!
The second-biggest largest charity event at NRG Center will feature over 270 merchants from across the country showcasing unique gift items, including home décor, gourmet food, apparel, toys, candles, jewelry, novelties, accessories and more from November 8-11, 2018.
Twenty-six new merchants will make their debut at the Houston Ballet Nutcracker Market. New items include artisan beer bread mixes, handy compact fishing poles, culinary and specialty gourmet food items, vintage clothing, unique bohemian jewelry inspired by the National Parks, and baking and serving options for elegant and casual entertaining—just in time for the holidays!
Shoppers can also expect to see returning favorites that have been participating in the Nutcracker Market for 25+ years, such as The Royal Standard featuring home décor, hand-crafted gifts from The Brookwood Community, the famous marinara sauces from the ladies of Donne Di Domani, decorative metal accessories for the home and garden from The Round Top Collection, fashionable women's apparel and accessories from Su King's Fashion Collection, creative designs on home décor from Paul Michael Co., fun novelty glass ornaments by the Ornament Barre and more.
Register to win 2 tickets below (or HERE).
Update:  Congratulation Natashia L & Cheryl V!
Contest Ends:  Tuesday, November 6, 2018
Official Rules:  https://www.jillbjarvis.com/official-contest-rules-194/