Things to do in Houston today, and this weekend, with kids! September 13, 14, 15, 16, 17, 18, 19, 2018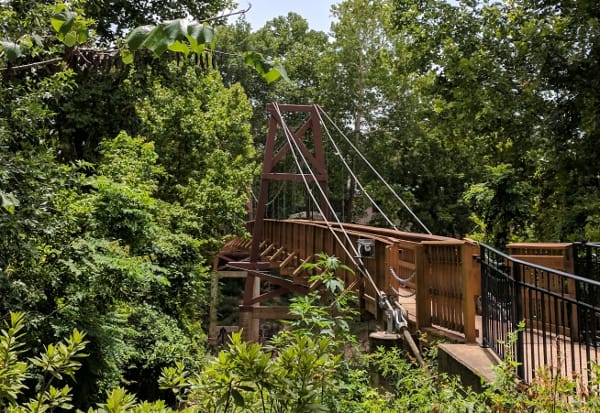 Plan out your weekend, in Houston, with kids!
Go for a Night Hike at the Nature Discovery Center.  Families can learn about the wildlife that is out and about in Russ Pitman Park once the sun goes down.
Enjoy the Bayou Bend Family Day, "Hispanic Heritage".  This day includes activities, demonstrations and performances around Bayou Bend's gardens and historic mansion.
When the big kids are in school, take the little ones to storytime.  You can go to Nature Story Time at Nature Discovery Center, Family Storytime at Levy Park, Children's Story Hour at Hermann Park and Toddler Tuesday:  Are You Ready for Some Football? at Discovery Green.
For the full list of things to do, look below.  And get ready for FALL with ALL the festivals, farms and pumpkin patches planned for September and October, HERE!
Things to Do Any Day:
Fall Festivals and Farms!
FREE Indoor Playplaces around Houston – There are a lot of FREE indoor places to play… with no memberships required!
Houston Citywide Map: Things to do in Houston, with kids
Things to do in Galveston, with kids – Beaches, museums, parks and restaurants to visit in Galveston!
Texas Roadtrips – Pack up the family and head towards Austin, San Antonio, Corpus Christi or Dallas… and stop at these parent recommended spots!
Thursday, September 13, 2018:
Free Museum Entry – Museum District
Find a museum district restaurant HERE.
Family Storytime – 10:00am – Levy Park
Skeeters vs Ducks – 7:05pm – Constellation Field
Houston Ballet Presents An Evening of Stars – 8:00pm – Miller Outdoor Theatre
Friday, September 14, 2018:
Children's Story Hour – 10:00am-11:00am – Hermann Park
Skeeters vs Ducks – 6:35pm – Constellation Field
Astros vs D-backs – 7:10pm – Minute Maid Park
Houston Ballet Presents An Evening of Stars – 8:00pm – Miller Outdoor Theatre
Park After Dark Night Hike – 8:00pm – Nature Discovery Center
Saturday, September 15, 2018:
Super Saturday (Buy One Get One Free) – Downtown Aquarium
Free HALS Train Rides – 9:00am-1:00pm – Zube Park
Young Writers Workshop – 10:30am – Discovery Green
STEM Saturday – 12:30pm – Discovery Green
Young Audiences of Houston – 1:00pm-2:30pm – Levy Park
Flea by Night – 6:00pm-10:00pm – Discovery Green
Skeeters vs Ducks – 6:05pm – Constellation Field
Astros vs D-backs – 6:10pm – Minute Maid Park
Dynamo vs Timbers – 7:30pm – BBVA Compass Stadium
Houston Ballet Presents An Evening of Stars – 8:00pm – Miller Outdoor Theatre
Sunday, September 16, 2018:
Fiestas Patrias – 12:00pm-3:00pm – Children's Museum of Houston
Sunday Family Zone – 1:00pm-4:00pm – Museum of Fine Arts Houston
Bayou Bend Family Day "Hispanic Heritage" – 1:00pm-5:00pm – Bayou Bend Collection
Astros vs D-backs – 1:10pm – Minute Maid Park
Skeeters vs Ducks – 2:05pm – Constellation Field
Inprint Cool Brians! Series Presents Sylvia Acevedo – 3:00pm – Meyerland Performing and Visual Arts Middle School
El Grito featuring Los Ligaditos – 7:30pm – Miller Outdoor Theatre
Monday, September 17, 2018:
Astros vs D-backs – 7:10pm – Minute Maid Park
Tuesday, September 18, 2018:
Toddler Tuesday:  Are You Ready for Some Football? – 10:30am – Discovery Green
Young Audiences of Houston presents Africa Rising! – 11:00am – Miller Outdoor Theatre
Astros vs D-backs – 7:10pm – Minute Maid Park
Wednesday, September 19, 2018:
Young Audiences of Houston presents Africa Rising! – 11:00am – Miller Outdoor Theatre
Nature Story Time – 4:00pm – Nature Discovery Center
Children's BINGO – 4:30pm – Levy Park
Astros vs D-backs – 7:10pm – Minute Maid Park
Looking for more to do in your part of town? Check out…
365 Things to Do in Houston for grown-up things to do.
Fun2Go Misters for things to do near Humble.
Mac Kid SW Houston for things to do in SW Houston, Missouri City, Sugar Land.
Woodlands Mommy for things to do around The Woodlands.
Gish Picks… Curated Culture for Kids and Adults