Things to do in Houston today, and this weekend, with kids! August 23, 24, 25, 26, 27, 28, 29, 2018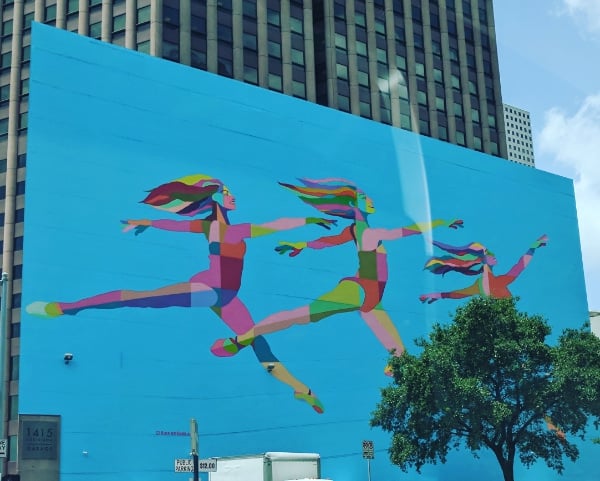 Plan out your weekend, in Houston, with kids!
Go to the very popular Theater District Open House!  Enjoy the free behind-the-scenes experiences, performance previews and activities. Sing along to show tunes with Broadway at the Hobby Center, experience creative movement classes with Houston Ballet, and see the free concert from the Houston Symphony.
Drive to East Beach in Galveston for the AIA Sandcastle Competition.  Over 60 teams will be making amazing sandcastles!
Next week, go to the last Two for Tuesday at the Downtown Aquarium.  Bring your coupon for buy one get one free admission to the aquarium, the stingray tank and all the rides.
For the full list of things to do, look below. To plan out your summer, HERE are all the events planned through August!
Things to Do Any Day:
Stay Cool this Summer… FREE Houston Splashpads, Pools & Air Conditioned Venues – Look here for FREE Splashpads, Pools, Beaches and Indoor Air Conditioned Venues!
FREE Indoor Playplaces around Houston – There are a lot of FREE indoor places to play… with no memberships required!
Houston Citywide Map: Things to do in Houston, with kids
Things to do in Galveston, with kids – Beaches, museums, parks and restaurants to visit in Galveston!
Texas Roadtrips – Pack up the family and head towards Austin, San Antonio, Corpus Christi or Dallas… and stop at these parent recommended spots!
Thursday, August 23, 2018:
Park People – Houston Center Downtown
Free Museum Entry – Museum District
Find a museum district restaurant HERE.
Dynamo vs Dallas – 8:00pm – BBVA Compass Stadium
Friday, August 24, 2018:
Park People – Houston Center Downtown
Fly in for Storytime – 9:30am – Lone Star Flight Museum
Saturday, August 25, 2018:
AIA Sandcastle Competition – 9:00am-5:00pm – East Beach Galveston
Art in the Park – 10:00am-12:00pm – Evelyn's Park
Young Writers Workshop – 10:30am – Discovery Green
Back to School Celebration with Chris Paul – 12:00pm-5:00pm – Finnigan Park Community Center
Open Gym – 1:00pm-3:00pm – H-Town Elite Gymnastics
Skeeters vs Bees – 6:05pm – Constellation Field
Dash vs Sky Blue – 7:30pm – BBVA Compass Stadium
Sunday, August 26, 2018:
Theater District Open House – 12:00pm-5:00pm – Theater District Downtown
Skeeters vs Bees – 6:05pm – Constellation Field
Harvey Community Celebration – 7:00pm – Gallery Furniture
Monday, August 27, 2018:
Astros vs Athletics – 7:10pm – Minute Maid Park
Tuesday, August 28, 2018:
Two for Tuesday (Buy One Get One Free Admission) – Downtown Aquarium
Skeeters vs Bluecrabs – 7:05pm – Constellation Field
Astros vs Athletics – 7:10pm – Minute Maid Park
Wednesday, August 29, 2018:
Astros vs Athletics – 1:10pm – Minute Maid Park
Nature Storytime – 4:00pm – Nature Discovery Center
Skeeters vs Bluecrabs – 7:05pm – Constellation Field
Looking for more to do in your part of town? Check out…
365 Things to Do in Houston for grown-up things to do.
Fun2Go Misters for things to do near Humble.
Mac Kid SW Houston for things to do in SW Houston, Missouri City, Sugar Land.
Woodlands Mommy for things to do around The Woodlands.
Gish Picks… Curated Culture for Kids and Adults