Things to do in Houston today, and this weekend, with kids! August 2, 3, 4, 5, 6, 7, 8, 2018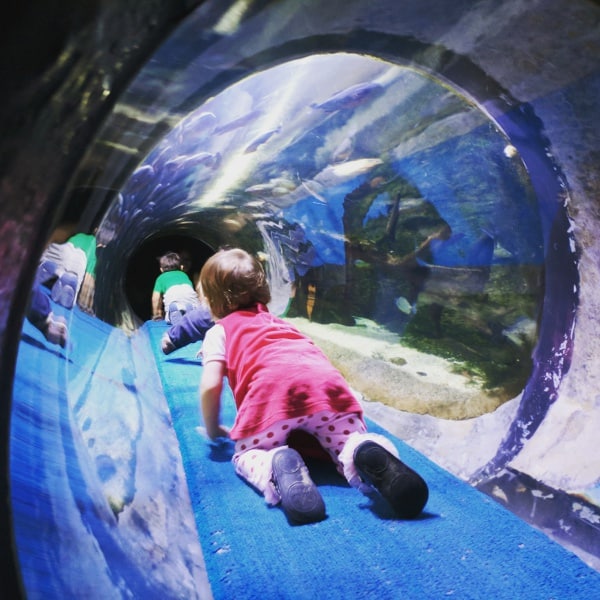 Plan out your weekend, in Houston, with kids!
Go to Hands On Houston at the Houston Center for Contemporary Craft!  This month you can do paper weaving with Daniel Garver. This event is always free and open to all ages.
Enjoy some Super! Summer Fun at the Houston Zoo.  Wear your favorite  fairy tale gown or superhero cape… or make your own at the zoo.
Next week, get a Taste of Rosenberg at Rosenberg Civic Center, learn about the Snakes of Texas at the Nature Discovery Center or get Buy One Get One Free Admission at the Downtown Aquarium (with coupon).
For the full list of things to do, look below. To plan out your summer, HERE are all the events planned through August!
Things to Do Any Day:
Stay Cool this Summer… FREE Houston Splashpads, Pools & Air Conditioned Venues – Look here for FREE Splashpads, Pools, Beaches and Indoor Air Conditioned Venues!
FREE Indoor Playplaces around Houston – There are a lot of FREE indoor places to play… with no memberships required!
Get Rewarded… Just for Reading – FREE Summer Reading Programs with Great Rewards.
Movie Theater Kids Movies for $1 or Less, All Summer Long 2018 – No really. $1 movies for kids and adults!
Houston Citywide Map: Things to do in Houston, with kids
Things to do in Galveston, with kids – Beaches, museums, parks and restaurants to visit in Galveston!
Texas Roadtrips – Pack up the family and head towards Austin, San Antonio, Corpus Christi or Dallas… and stop at these parent recommended spots!
Thursday, August 2, 2018:
Park People – Allen Center Downtown
Free Museum Entry
Children's Museum of Houston FREE 5:00pm-8:00pm
The Health Museum FREE 2:00pm-7:00pm
Houston Museum of Natural Science FREE 6:00pm-8:00pm
The Museum of Fine Arts, Houston FREE 10:00am-9:00pm
Find a museum district restaurant HERE.
Skeeters vs Revolution – 7:05pm – Constellation Field
Houston Shakespeare Festival: Hamlet – 8:15pm – Miller Outdoor Theatre
Friday, August 3, 2018:
Park People – Allen Center Downtown
Fly in for Storytime – 9:30am – Lone Star Flight Museum
Super! Summer Fun – 5:00pm – Houston Zoo
Houston Shakespeare Festival: Comedy of Errors – 8:15pm – Miller Outdoor Theatre
Saturday, August 4, 2018:
Park People – Allen Center Downtown
Cars in the Park: Classics & Exotics – 8:30am-10:30am – Evelyn's Park
Paw Patrol: Meet Chase and Marshall – 10:00am-3:00pm – Houston Zoo
Young Writers Workshop – 10:30am – Discovery Green
Hands On Houston – 11:00am-3:00pm – Houston Center for Contemporary Craft
Open Gym – 1:00pm-3:00pm – H-Town Elite Gymnastics
"Meet Yasmin!" Launch Party – 3:00pm – Blue Willow Bookshop
Super! Summer Fun – 5:00pm – Houston Zoo
Dynamo vs Sporting Kansas City – 8:00pm – BBVA Compass Stadium
Houston Shakespeare Festival: Hamlet – 8:15pm – Miller Outdoor Theatre
Sunday, August 5, 2018:
Park People – Allen Center Downtown
Paw Patrol: Meet Chase and Marshall – 10:00am-3:00pm – Houston Zoo
Dash vs Royals – 7:30pm – BBVA Compass Stadium
Houston Shakespeare Festival: Comedy of Errors – 8:15pm – Miller Outdoor Theatre
Monday, August 6, 2018:
Park People – Allen Center Downtown
Taste of Rosenberg – 5:30pm-8:30pm – Rosenberg Civic Center
Tuesday, August 7, 2018:
Park People – Allen Center Downtown
Two for Tuesday (Buy One Get One Free Admission) – Downtown Aquarium
Wednesday, August 8, 2018:
Park People – Allen Center Downtown
Gymboree – 11:00am – Evelyn's Park
Nature Storytime – 4:00pm – Nature Discovery Center
Family Nature Night: Snakes of Texas – 6:30pm-8:00pm – Nature Discovery Center
Looking for more to do in your part of town? Check out…
365 Things to Do in Houston for grown-up things to do.
Fun2Go Misters for things to do near Humble.
Mac Kid SW Houston for things to do in SW Houston, Missouri City, Sugar Land.
Woodlands Mommy for things to do around The Woodlands.
Gish Picks… Curated Culture for Kids and Adults