Nessler Park Family Aquatic Center in Texas City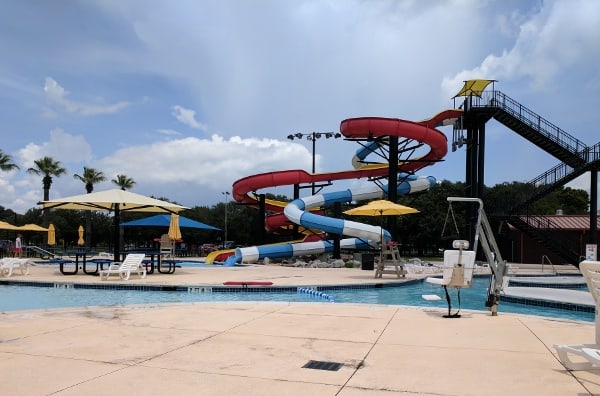 Address:
1700 5th Ave N, Texas City, TX 77590
Not far from the Texas City Museum are giant waterslides and a beach entry pool at the Nessler Park Family Aquatic Center!
This pool is a lot like a the great pools found in The Woodlands, with 2 big slides (for kids 48″ and over), a small river, a beach entry pool and a water play structure for little kids.
Residents and non-residents can use the pool for a fee.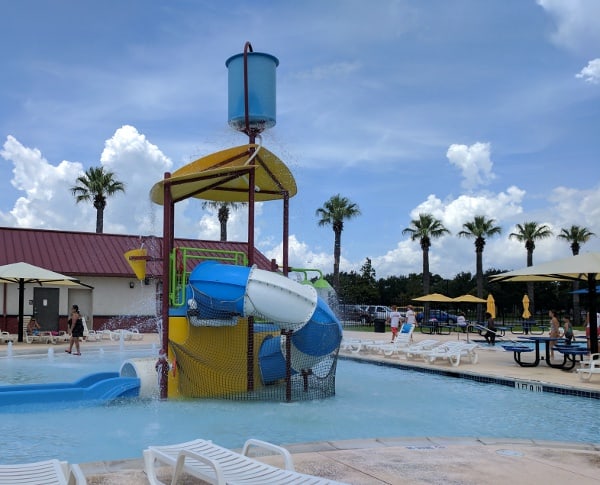 We went on a weekday afternoon and found lots of shaded seating and plenty of room to play.  (Check before you go, because at the end of the summer, hours change to weekends only.)
I had never been here, so I wasn't sure what to expect… but the equipment was very new and nice, the locker rooms were clean, the patrons were nice and all the kids looked to be supervised.  One lifeguard was a little moody at the end of the big slides… but it did not seem to be an issue with the whole group.
The pool closed for about 20 minutes due to lightning, but we got back in afterwards.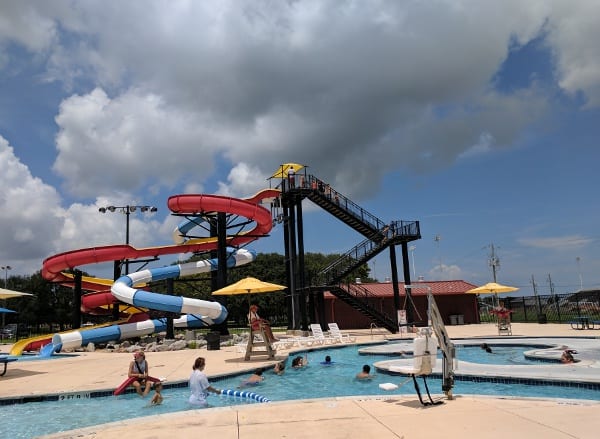 No outside food is allowed but there is a reasonably priced concession stand.  Also, there are lockers for a quarter… but I couldn't get mine to work.  Still, it worked out fine and I could watch my bag from the table and poolside.
Our visit to the Nessler Aquatic Center was like a mini waterpark… but for only $18 total for the family.  It's obviously not Schlitterbahn, but we weren't looking for a big waterpark experience!
If you are near Texas City, check it out!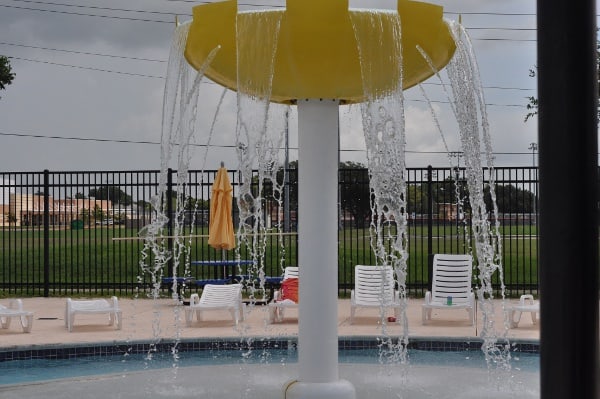 Find more Houston area parks: